This article first appeared in The Edge Financial Daily, on July 18, 2018.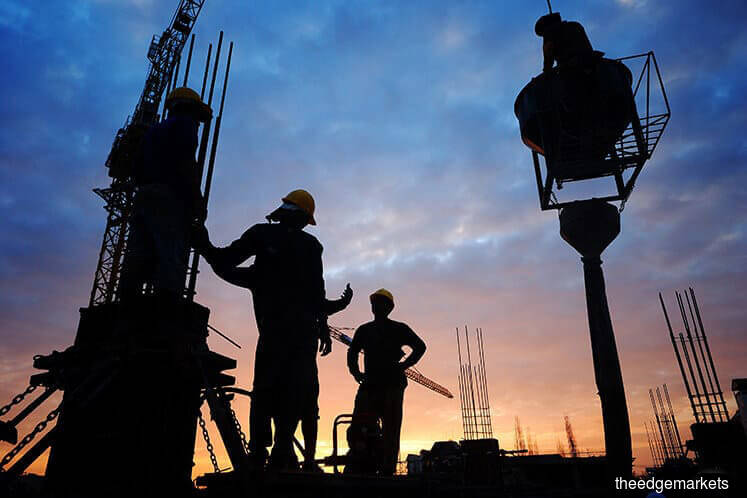 Construction sector
Maintain neutral: Post-14th general election, the new Pakatan Harapan government embarked on a review of all megaprojects, as promised in its election manifesto. The Kuala Lumpur-Singapore high-speed rail (RM60 billion to RM70 billion) and mass rapid transit Line 3 (MRT3) (RM40 billion) were shelved shortly thereafter. Although there were reports regarding the revival of these projects, we reckon that chances are slim in the near term. The East Coast Rail Link has been suspended pending further renegotiation which is expected to be conducted during the finance minister's visit to China at the end of this month. The light rail transit Line 3 has been approved to continue at a reduced total cost of RM16.63 billion, and cost rationalisation measures such as extension of the construction timeline from 2020 to 2024 and restructuring of project from project delivery partner (PDP) model to a "fixed price contract".
 
We opine that the next megaproject that is likely to undertake cost-cutting measures is the MRT2 (RM32 billion). Listed companies that are expected to be negatively affected are Gamuda Bhd and MMC Corp Bhd (PDP role and underground package of RM15.5 billion), Ahmad Zaki Resources Bhd (two work packages amounting to RM1.7 billion), IJM Corp Bhd (RM1.5 billion viaduct package), Sunway Construction Bhd (three work packages amounting to RM1.5 billion), George Kent (Malaysia) Bhd (RM1 billion track works), WCT Holdings Bhd (two work packages amounting to RM1.1 billion) and Gadang Holdings Bhd (RM952 million viaduct package).
In the first half of 2018 (1H18), domestic contract awards to listed contractors totalled RM8.7 billion, decreasing 18% year-on-year. We expect a slowing in job flows in 2H following downsizing of megaprojects, with 2018 contract awards to end at RM15 billion, a steep decline from 2017 (RM29 billion) and 2016 (RM56 billion).
In its election manifesto, Pakatan also promised to review all highway concession agreements, taking over every toll concession with the ultimate aim of abolishing highway tolls in stages. Up till now no decision has been made by the new government. We opine that a full toll abolishment without a fair compensation scenario is unlikely as this will spook investor confidence which may affect funding for future infrastructure development plans.
A new deadline of Aug 4 to conclude the Syarikat Pengeluar Air Sungai Selangor Holdings Bhd (SPLASH) deal has been set by the new water, land and natural resources minister and assurance has been given that the issue would be settled before the new deadline.
Major beneficiaries from settlement of the deal are Gamuda and Kumpulan Perangsang Selangor Bhd via 40% and 30% stakes in SPLASH respectively and Taliworks Corp Bhd via the recovery of RM638 million receivables (as at March 31, 2018) owed by SPLASH. Besides, pipe manufacturers such as Engtex Group Bhd, Hiap Teck Venture Bhd, Choo Bee Metal Industries Bhd and YLI Holdings Bhd may benefit from roll-out of pipe-replacement projects in order to curb the non-revenue water problem post-SPLASH deal. — Hong Leong Investment Bank Research, July 17