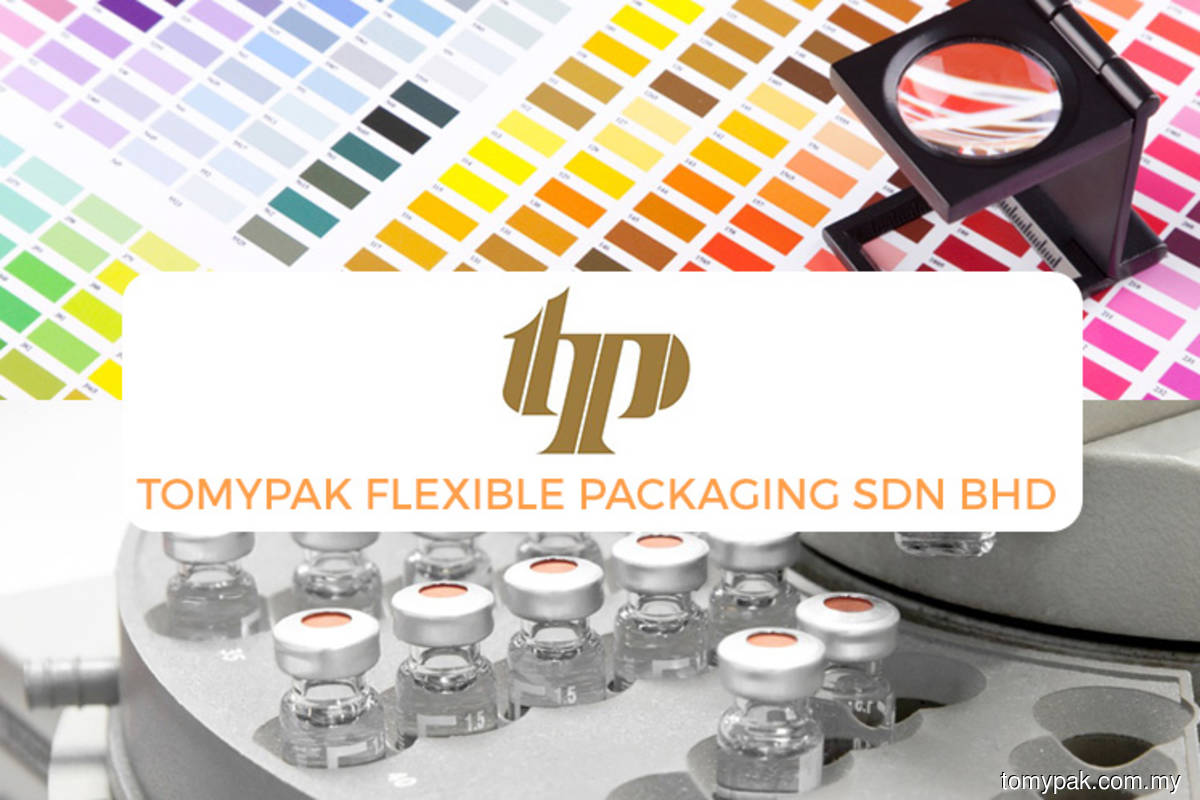 KUALA LUMPUR (Nov 30): CGS-CIMB Research has upgraded Tomypak Holdings Bhd to "hold" at 75 sen after its share price retraced by 21% from its year-to-date (YTD) high of 94.5 sen.
The research house's analyst Kamarul Anwar said in a note today that despite the group's core net profit for the nine months ended Sept 30, 2020 (9MFY20) making up less than 1% of the research house's full-year forecast, he still upgraded the stock to "hold" as its upside may be capped at this level.
"Tomypak's 9MFY20 core net profit made up less than 1% of our full-year forecast as delivery delays in 3QFY20 (the third quarter ended Sept 30, 2020) spoiled its recovery momentum," he said.
Tomypak announced last Wednesday that it returned to the black in 3QFY20 with a net profit of RM1.76 million. The group slipped into a net loss of RM6 million in 2QFY19.
The group's revenue for 3QFY20 also slipped 3.98% to RM37.01 million from RM38.54 million previously.
For 9MFY20, the group's net loss narrowed to RM770,000 from RM11.54 million. Its revenue for 9MFY20 fell 3.03% to RM117.45 million from RM113.9 million.
"While the group is streamlining its operations to reduce its operating leverage, we fear that stiff competition in the downstream packaging industry may force Tomypak to acquiesce to reducing prices in order to win customers.
"With that, we cut our FY20 to FY22 earnings per share (EPS) forecasts by 13% to 43% to account for lower margins. We also taper down our sales growth assumptions as we rein in our optimism," said Kamarul Anwar.
"Tomypak's share price rallied in mid-2020 in anticipation of a turnaround. As the 3QFY20 numbers have shown, the group's return to the black may not come as early as we had expected,
"Our target price (TP) rises from 71 sen to 73 sen solely because we roll forward our valuation year to CY22 (calendar year 2022)," he said.
At 10.13am today, Tomypak had risen one sen or 1.33% to 76 sen, valuing the group at RM327.19 million.