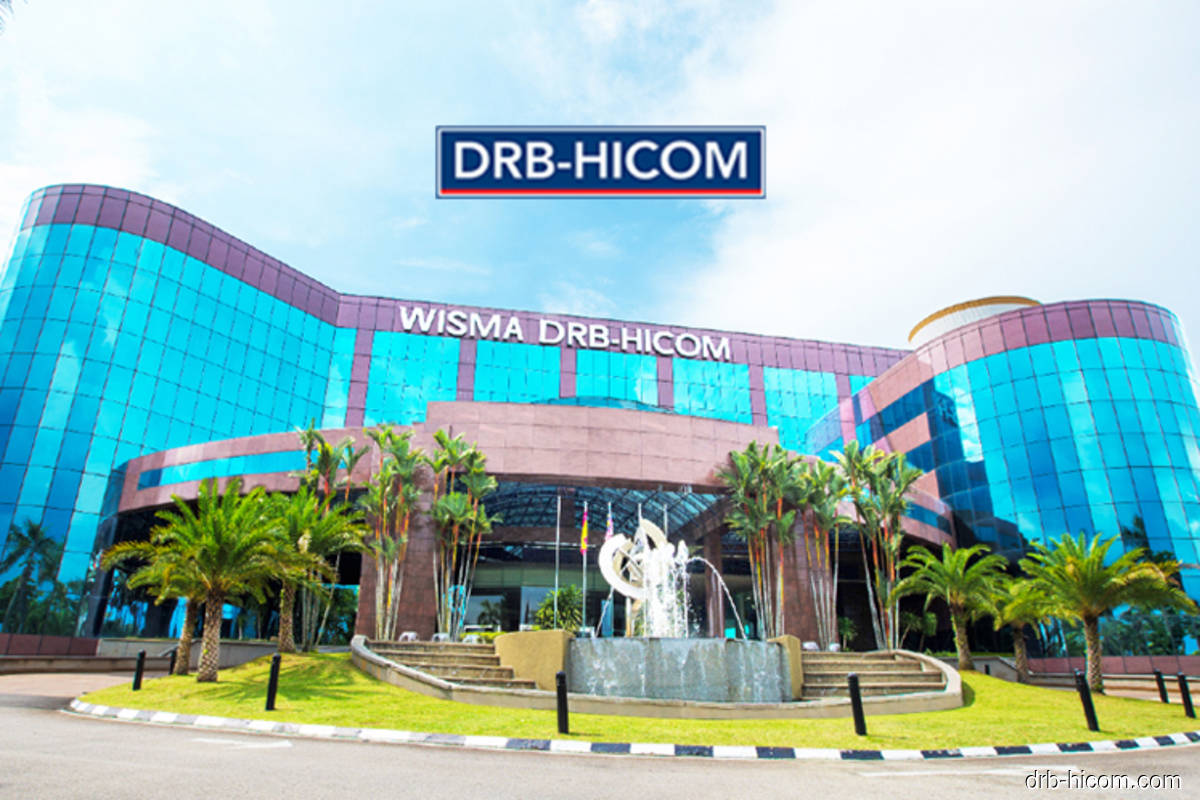 KUALA LUMPUR (May 27): CGS-CIMB has downgraded DRB-Hicom Bhd to "hold" from "add", and lowered its target price for the group to RM1.40 from RM1.70, as it expects a weaker earnings recovery for the financial year ending Dec 31, 2022 (FY22) due to prolonged supply chain disruption, ringgit depreciation and inflationary cost pressures amid a rising interest rate environment.
The research house's analyst Mohd Shanaz Noor Azam said in a note that DRB-Hicom's results for the first quarter ended March 31, 2022 (1QFY22) fell below expectations as the group slipped into losses due to weaker-than-expected sales and profitability at Proton.
"We cut our FY22 to FY24 earnings per share forecasts by 25% to 44% to reflect the lower sales volume at Proton and the challenging near-term outlook for the group," he said.
Although he sees positive prospects for DRB-Hicom's banking, aerospace and postal divisions on the back of the reopening of the global economy and the group's ongoing turnaround plan, he opined that the automotive segment's weak outlook, especially for Proton, could derail the group's FY22 earnings recovery.
He also cut his 2022 sales volume forecast for Proton from 130,000 to 115,000 units as the carmaker's revenue fell 22% year-on-year for 1QFY22 mainly due to the lower sales volume amid chip shortages and supply disruptions at its vendors.
In addition, Proton has deferred its plan to launch new models into 2023, instead of this year, partly due to the ongoing chip shortage, exacerbated by the extended lockdowns in China.
"We see challenging near-term prospects for DRB-Hicom due to prolonged supply disruption and inflationary cost pressures amid rising interest rates," he said.
The analyst also raised DRB-Hicom's revalued net asset value (RNAV) discount from 25% to 30% to reflect the uncertainty in its earnings recovery.
"We see a higher-than-expected sales volume at Proton, an earnings turnaround at Pos Malaysia Bhd, and new contract wins at DefTech as upside risks.
"Meanwhile, widening losses at Pos Malaysia, a lower sales volume at Proton, and prolonged supply chain disruption due to Covid-19 are downside risks to our 'hold' call," he said.
DRB-Hicom announced on Thursday (May 26) that its net loss for 1QFY22 swelled to RM25.74 million from RM16.96 million a year ago, underpinned by losses incurred at its 50.1%-owned Proton and the group's property segment.
The group's quarterly revenue declined by 12.59% to RM3.07 billion, compared with RM3.51 billion previously, as its automotive and postal sectors delivered lower revenue contributions.
At the noon market break on Friday, DRB-Hicom settled three sen or 2.2% lower at RM1.31, valuing the group at RM2.53 billion. Year to date, the counter has tumbled 8.4%.
Read also:
DRB-Hicom 1Q net loss widens to RM25.74 mil on loss incurred by Proton