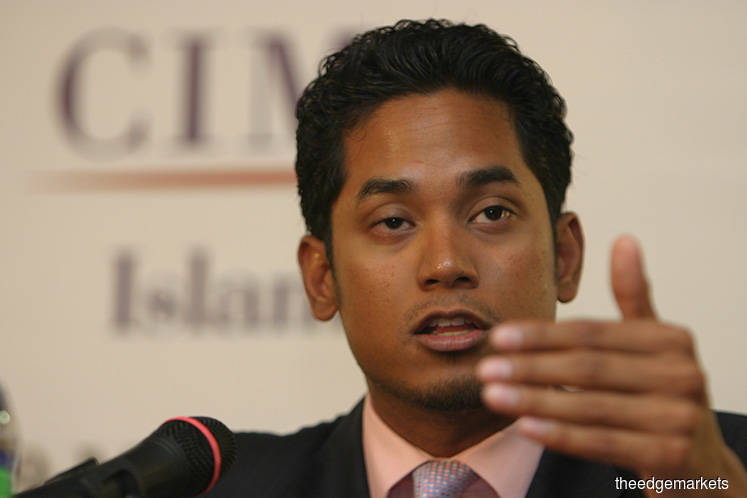 KUALA LUMPUR (Jul 24): The Council of Eminent Persons' (CEP) authority came into question today in Parliament, particularly on matters surrounding its chairman Tun Daim Zainuddin's official visit to China on behalf of Malaysia.
During Ministerial question time this morning, Rembau member of Parliament Khairy Jamaluddin pointed out that the CEP is unelected and unaccountable, and hence he questioned the powers vested on it.
"Looks like the CEP is not just an advisory to the government, but this CEP had summoned the former chief judge and told him to resign from his position, that was not just an advisory, that was an instruction of immediate resignation," Khairy said.
"In terms of negotiation with a foreign nation, the CEP chairman has been sent to China to conduct negotiation between two governments; this was not just an advisory. The other point is whether there exists any conflict of interest, or really a national service? Whereby a member of CEP is appointed as PNB and Sime Darby Property's chairman. When is the government going to disband the CEP?" he asked.
Minister in the Prime Minister's Department Liew Vui Keong, who is in charge of law matters, took the questions and stressed that the CEP has no executive powers.
"The CEP's chairman visit to China was instructed by the Prime Minister. The previous government had also formed many advisory bodies, like the 1MDB advisory board," Liew said.
"There is no locus standi on matter of CEP's accountability, because they are acting as an advisory body, so their decision and report to the government is not necessarily binding on the government. We will just look into it and we will make the final decision. They will only be here for the first 100 days, and they will be disbanded after that," he added.
The topic was brought up after Labuan member of Parliament Datuk Rozman Isli requested the government state the advice given by the five individuals of the Government Advisory Council appointed by the Prime Minister, and the type of reforms that have been brought into the administration of the Government, especially for purposes of the delivery system.
Liew, the de facto law minister, said the CEP's main task is to draft policies for the government, in order for the latter to fulfil its election promises in the first 100 days after taking power.
So far, Liew said the CEP has met 340 individuals that came from 220 organisations from across the country.