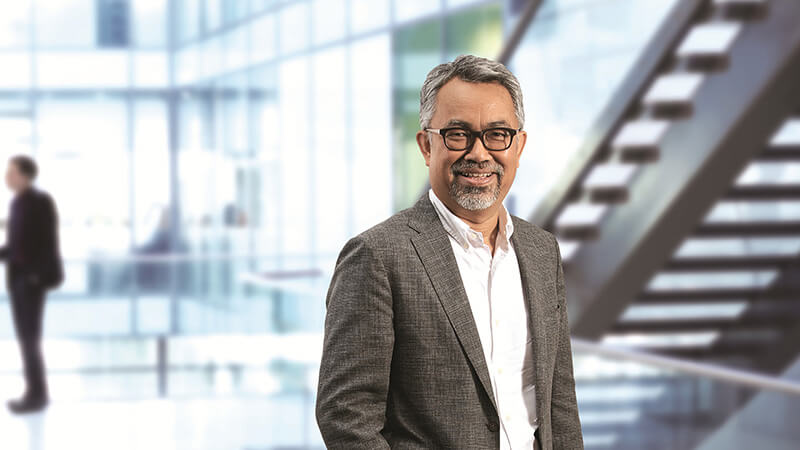 Mohamad Idham Nawawi will be Celcom's new CEO from Sept 1.
KUALA LUMPUR (Aug 24): Celcom Axiata Bhd (Celcom) announced today its group chief corporate officer (GCCO) Mohamad Idham Nawawi will be its new chief executive officer (CEO) from Sept 1, taking over from Michael Kuehner, whose tenure ends on Aug 31.
This succession is part of an original plan set in place two years ago to appoint an internal talent for the next phase of transformation, Celcom said in a statement. Idham was chosen following a "well-structured Axiata Group Bhd (Axiata) and Celcom succession planning and a thorough selection process".
"As an internal talent with excellent management and operational experience within the group, as well as a member of the Celcom board, Idham is already well versed in Celcom's strategic directions, operations and challenges. The board is confident Idham will be able to move quickly and efficiently to execute on the next phase of transformation," it said.
An established telecommunications professional with over 25 years of business and operations experience within the telecoms industry in Malaysia and the region, Idham has held various senior management and directorship positions with several international and local organisations, including multiple start-ups, said Celcom.
Idham has been with Celcom since 2012. In his current role as GCCO, he is responsible for regulatory management, corporate communications and sustainability, corporate affairs and government relations for the group, as well as managing the group CEO's office and the Axiata program and governance office.
"We are pleased to welcome Idham as Celcom CEO. With his vast leadership and notable accomplishments in many roles, I am confident he will lead Celcom to the next level of transformation into a digital world as well as to pursue our profitable growth strategy. His decades of industry experience and familiarity of Celcom, being already a board member, will certainly help him to move quickly in the transition," said Celcom chairman Tan Sri Jamaludin Ibrahim.
Jamaludin, who was also speaking on behalf of Axiata's board, is also the president and group CEO of Axiata.
"At the same time, on behalf of the board of directors of Celcom and all of us, I would also like to take this opportunity to extend our gratitude to Michael for his immense contributions and for positioning Celcom solidly for the great opportunities ahead. We wish him all the best in his future endeavours," Jamaludin added.