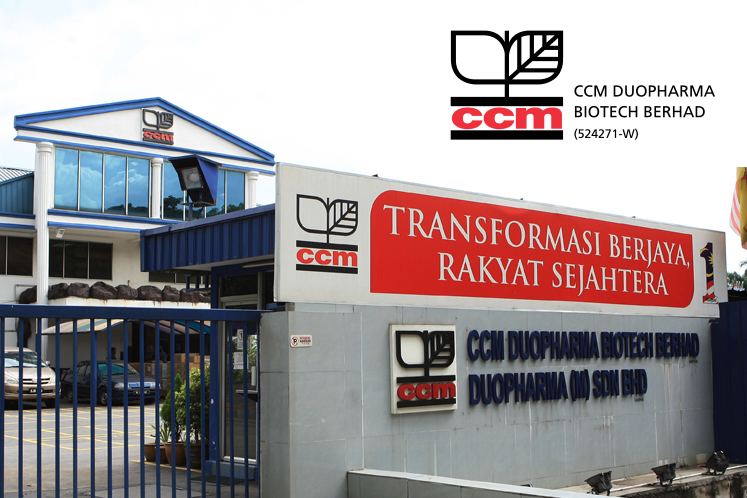 KUALA LUMPUR (Feb 7): CCM Duopharma Biotech Bhd has secured approval from the National Pharmaceutical Regulatory Authority (NPRA) for its biosimilar erythropoietin (EPO), which adjusts red blood cell generation according to a human body's oxygen requirement.
When the group first announced the successful completion of the third phase of the multinational clinical trial for the drug on Feb 15, 2017, the group had highlighted that upon receiving the marketing authorisation from the NPRA for the EPO product — code-named PDA10 but now given the commercial name ERYSAA — it will be launched in the Malaysian market.
"CCM Duopharma Biotech Bhd is pleased to announce that its wholly-owned subsidiary, Duopharma (M) Sendirian Bhd (DMSB), has on Feb 7, 2019 received from the NPRA the Notice of Approval of Product Registration dated Feb 7, 2019 notifying on the approval of product registration for 'ERYSAA' (i.e. PDA10) in Malaysia. The product registration is valid from 31 January 2019 until 31 January 2024," the group said in a stock exchange filing today.
"Under the Joint Clinical Trial & License And Distribution Agreement entered into between PanGen Biotech, Inc (PanGen) and DMSB in 2012, DMSB obtained exclusive license to package, fill and finish, and distribute the EPO product in Malaysia, Singapore and Brunei (and such other countries as mutually agreed by the parties to the Agreement)," it added.
The group previously defined EPO as the protein present in the human body that adjusts red blood cell generation in accordance with the body's oxygen requirement. It also said recombinant version of EPO is used as the therapeutic agent of all anaemia patients, acute anaemia in kidney dialysis patients, anaemia due to anti-cancer chemotherapy and patients requiring blood transfusion.
Shares in CCM Duopharma Biotech closed up by 1.01% or a sen to RM1 — with 117,500 shares traded — giving it a market capitalisation of RM655.26 million.