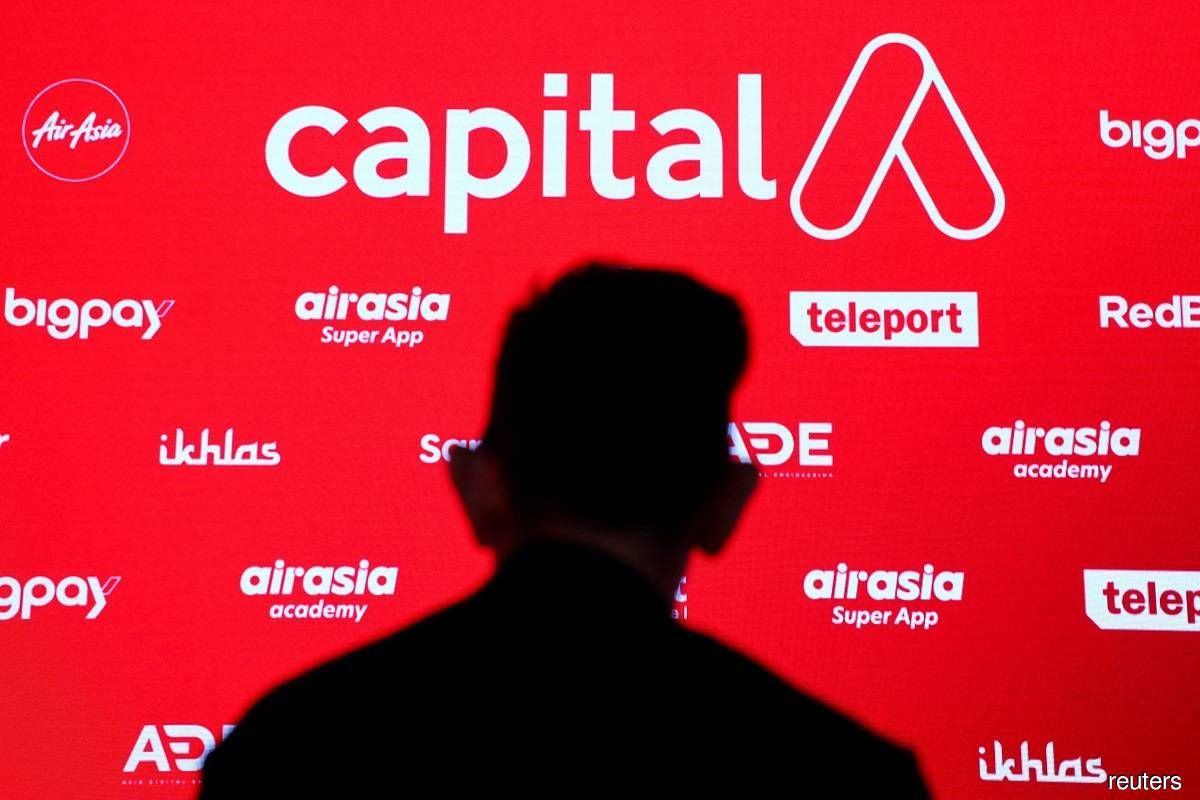 KUALA LUMPUR (Nov 2): AirAsia Aviation Group Ltd (AAAGL) (formerly known as AirAsia Investment Ltd, or AAIL), the holding company of Capital A Bhd, announced it has sold all its remaining shares in AirAsia (India) Private Ltd (AAI) to Air India Ltd, an affiliate of Tata Sons Pte Ltd (TSL), the holding company of the Tata Group.
In a bourse filing, Capital A said the remaining shares represented 16.33% in AAI. AAAGL is expected to receive a gross proceeds of  INR 1.56 billion (RM89.25 million) from the stakes sale.
"There will be no gain or loss on the disposal as Capital A has marked the remaining 16.33% in AAI to its fair value," it noted.
AAI was launched in 2014 as a 49:51 joint venture company between AAAGL and Tata Group. In Dec 2020,  AAAGL sold 32.67% in AAI to Tata Group for US$37.66 million, which saw Tata Group raise its stake AAI  to 83.67%.  
"Post the closing of this transaction, AAAGL will not hold any equity interest in AAI and the brand licence and technical services agreement between AirAsia Bhd and AAI will be terminated after 12 months from the date of termination of the shareholders agreement between the parties or at an earlier date as may be intimated by AAI," it said.
The disposal, Capital A added, will not have any effect on Capital A share capital and substantial shareholders' shareholding, and is not expected to have any material effect on the earnings per share, net assets per share as well as the gearing in the company for the financial year ending December 31, 2022.
In a statement, AAAGL group chief executive officer Bo Lingam said AirAsia has built a great business in India since its first commenced operations in the subcontinent in 2014.
"We have had a great experience working with India's leading Tata Group. This is not the end of our relationship, but the beginning of a new one as we explore new and exciting opportunities to collaborate and enhance our synergies moving forward," he said.
"Covid has allowed us to re-examine our priorities, and we felt that it was best suited for AirAsia to develop an Asean-only business, where we have four great airlines in Malaysia, Thailand, Indonesia and the Philippines with a much loved brand and presence. India will remain an important market for AirAsia and will continue to be served by our various airlines. We will use the experience and knowledge we have gained from operating in the Indian domestic market to grow the Asean-Indian market in logistics and passenger services to a far greater extent," he added.
In tandem with the reopening of Malaysia's international borders in April this year, AirAsia Malaysia has reinstated its flight connectivity to key destinations in India and more from Malaysia.
Capital A closed Wednesday's session unchanged at 59.5 sen, with a market capitalisation of RM2.48 billion.