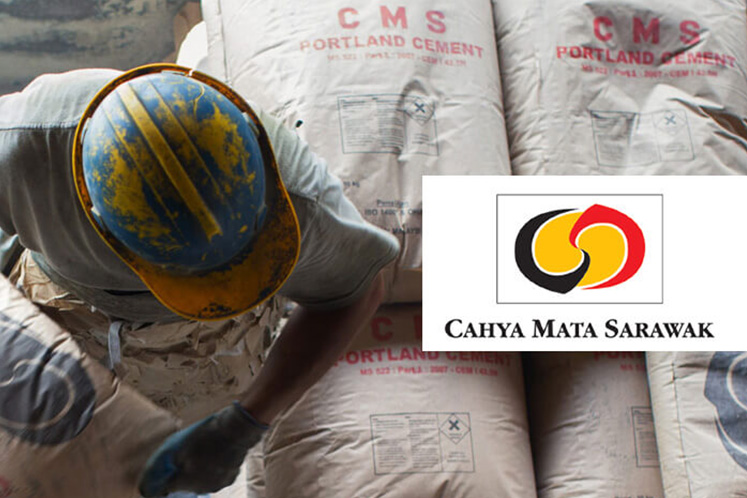 KUALA LUMPUR (Dec 6): Cahya Mata Sarawak Bhd (CMS) has been awarded a 10-year road maintenance and management contract in Sarawak by the State Government.
The group said its 51%-owned indirect subsidiary PPES Works (Sarawak Sdn Bhd) will undertake the road maintenance in Kuching, Serian, Samarahan, Kapit, Sibu and Sarikei for 10 years from Jan 1, 2020.
The total road length covered under the contract is 3,300.65 km, while the contract is currently worth RM99.22 million per annum, excluding any additional works, CMS said in a filing with Bursa Malaysia.
"The contract is expected to contribute positively to CMS Group's earnings during the tenure of the contract," the group added.
CMS said the minority stake in PPES is held by the Sarawak Economic Development Corp.
In a separate statement, CMS said the contract will be divided between PPES and a number of new roads concessionaires.
CMS Group managing director Datuk Isaac Lugun said the group's new contract win proves it is not a monopoly.
"We applaud the State for their move because competition in any market naturally breads competitive efficiency. This can only be good for the public and the road users," he said.
He noted that PPES maintains the lion's share of the contract.
"CMS has already done our part in laying the foundations of Sarawak's existing roads and we have set an extremely high standard and benchmark for the new concessionaries to follow and pick-up the mantle. Now we can focus on the bigger challenges and opportunities where our unrivalled expertise, experience, R&D and state-of-the-art technology is really needed, " he added.
Shares in CMS closed 2.94% or seven sen higher at RM2.45, giving the group a market capitalisation of RM2.63 billion.