This article first appeared in The Edge Malaysia Weekly, on July 26, 2021 - August 01, 2021.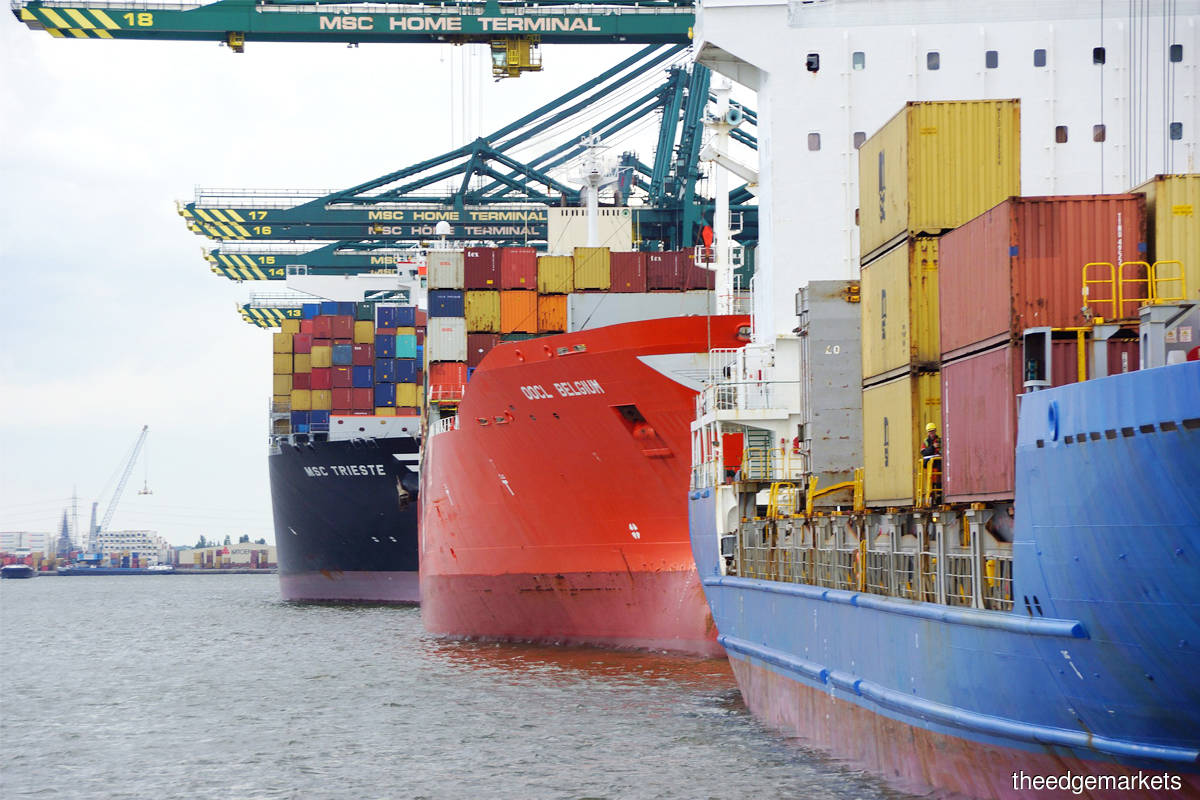 THE Cabinet may discuss issues pertaining to the cabotage policy and problems related to submarine cable repair ships this week, say sources.
Although industry players are hopeful that the issues will be discussed, a source familiar with the matter says some of the ministries had not responded with their take on the cabotage policy as at last Friday.
"I know Cabinet is slated to discuss it [cabotage policy issues pertaining to submarine cable repair vessels], but how can anything be tabled when some of the ministries have yet to give their opinions," says the source, who is close to the Ministry of Transport.
Another source, who is involved in submarine cable repairs, also says he heard that the cabotage issue was to be discussed this week, but adds, "I would think they will discuss it. Unless of course, there are more pressing issues at hand … in the current situation, it is hard to say [if it will be discussed]."
Issues related to the cabotage policy pertaining to submarine cable repairs stem from tech giants Google, Facebook Inc and Microsoft Corporation being unhappy with Transport Minister Datuk Seri Wee Ka Siong's exercise of his powers under Sec 65U of the Merchant Shipping Ordinance 1952. In a nutshell, Wee had revoked the cabotage exemption issued to foreign vessels involved in submarine cable repairs.
This basically reversed a decision by former transport minister Anthony Loke Siew Fook, who had approved an exemption for foreign submarine cable repair vessels in March 2019, after the three tech giants complained about delays to cable repairs. The move by Wee, they say, has resulted in delays of up to 27 days for such repairs.
The issue stems from the Malaysia Shipowners' Association (MASA) looking to protect its members and hinder foreign-flagged shipping companies from operating in our waters. Essentially, MASA can block the use of a foreign vessel, if there is a local company — a member of MASA — that has a vessel capable of undertaking the required task. The tech giants contend that this process leads to a lot of back and forth and time wasting, which they deem unacceptable. One of them has gone so far as to say that it may review its future cable investments in Malaysia.
Ministry of Transport officials have brushed aside the criticism and pointed out that other countries in the region have even more stringent regulations than Malaysia. Recent events involving Chinese drones in Indonesian waters further justify the regulations, say the officials.
They also point out that a local company, Arus Restu Sdn Bhd, secured a contract from Orient Link Pte Ltd to construct a new cable landing station in Selangor to form the last-mile connection with the Myanmar, Malaysia, India, Singapore Transit (MIST) cable system. Orient Link is a joint venture between NTT Ltd, Fund Corporation for the Overseas Development of Japan's ICT and Postal Services Inc and WEN Capital Pte Ltd.
In addition, there is also the India-Asia-Xpress (IAX) — which will connect India eastbound to Asia-Pacific, extending connectivity from Mumbai and Chennai to Thailand, Malaysia and Singapore — announced last year. The investments for these cables are said to be in the region of US$1 billion (RM4.2 billion).
In an interview with The Edge earlier this year, Wee said digital sovereignty was the main reason for the imposition of the cabotage laws.
An aide to the minister remarked in a phone conversation, "We cannot have all these ships in our waters doing God knows what. If they want to operate here for whatever reason, the minimum requirement is that they [the foreign ship operators] get the requisite approvals."
Which way will the Cabinet decide?
In a press release last week, MyIX, the country's national internet exchange body, which comes under the Malaysian Communications and Multimedia Commission (MCMC), and Pikom, the association that represents Malaysia's technology industry, went so far as to say that five of the six ministries instructed to investigate the matter were in favour of reinstating the cabotage exemption for foreign vessels undertaking submarine cable repairs.
In mid-April, the Cabinet had tasked six ministries — International Trade and Industry, Finance, Communications and Multimedia, Transport, Entrepreneur Development and Cooperatives, and Science, Technology and Innovation — to discuss issues pertaining to the cabotage policy for submarine cable repairs with the Economic Planning Unit under the Prime Minister's Department and to come up with a solution. The ministers were "to report back in two weeks with recommendations", Science, Technology and Innovation Minister Khairy Jamaluddin said in April.
Although more than three months have passed, nothing has been forthcoming. Insiders say the strongly worded press release last week was because the players believe the Cabinet is set to discuss the merits and demerits of the cabotage exemption this week, and there are fears that the issue may be "buried".
MyIX chairman Chiew Kok Hin said in the press release, "Multinational companies and foreign investors, some of which are MyIX members, are deeply concerned about the silence on the cabotage issue … Some members are starting to believe that the issue will be 'buried'. This situation does not bode well for Malaysia's efforts to attract and retain foreign direct investments."
However, a source close to the Ministry of Transport denies the possibility of the issue being buried. "We are waiting for the review from MKN (Majlis Keselamatan Negara, or National Security Council)," he says.
He also denied that five of the six ministries are against the imposition of cabotage laws or for the removal of cabotage regulations for submarine cable repairs. He maintains that of the 10 ministries involved, not just the six, most have yet to give their views.
In the press release, Chiew says the removal of cabotage exemptions for foreign vessels has "resulted in undersea cable repairs taking up to 27 days in Malaysia, which is way behind other countries in Southeast Asia. As a comparison, undersea cable repairs are said to take 20 days in the Philippines, 19 days in Singapore and 12 days in Vietnam".
This is strongly disputed by officials close to the Ministry of Transport. "Nonsense, no way … 27 days is out of the question. At the most, it takes three to five days," an official asserts.
The Edge is given to understand that in February, OMS Group Sdn Bhd had bought an undersea cable repair vessel, the Lodbrog, and flagged it in Malaysia, which should considerably cut down the time taken for undersea repairs. Previously, OMS had a barge Cable Orchestra (previously known as Fu Xing), which was also Malaysian flagged and had been handling some of the repairs of submarine cables locally.
In the middle of this month, OMS acquired another vessel Cable Vigilance, which is currently flagged in France. However, once the cabotage policy is firmed up, it is understood that the vessel could be Malaysian flagged as well.
OMS is a Malaysian company controlled by businessman Datuk Lim Soon Foo. The company is often pitted against Asean Cableship Pte Ltd (ACPL), which operates three vessels — Asean Explorer and Asean Protector (flagged in Indonesia) as well as Asean Restorer (flagged in Singapore). ACPL was set up by the Asean Telecommunications Authorities, which comprise Telekom Malaysia Bhd, CAT Telecom pcl, Eastern Telecommunications Philippines Inc, PT Indosat Tbk, Telekom Brunei Bhd and Singapore Telecommunications Ltd.
With ACPL's vessels not flagged in Malaysia, the recent change in cabotage policy prevents it from undertaking any jobs without the requisite licensing. This is despite Telekom Malaysia's 16.6% stake in the consortium.
Citing national security concerns, Ministry of Transport officials have been against lifting the cabotage policy, while the tech giants have dangled the FDI carrot. It will be interesting to see which way the Cabinet decides.