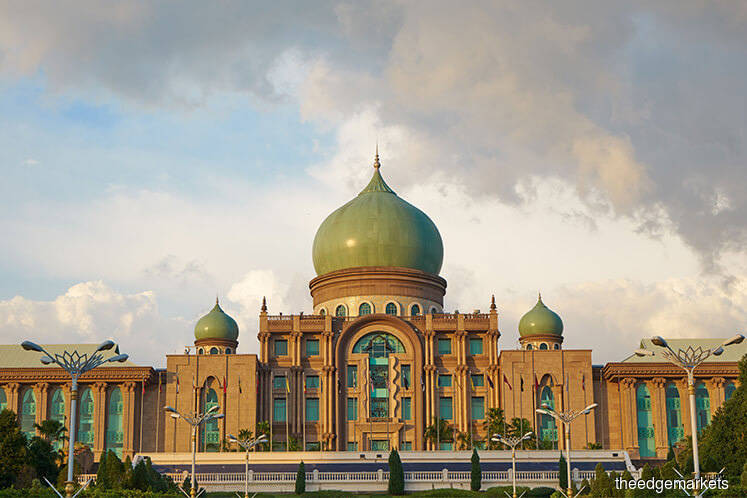 KUALA LUMPUR (Feb 24): Cabinet has been dissolved following the shocking resignation of Tun Dr Mahathir Mohamad as prime minister today.
In a statement, Chief Secretary to the Government Datuk Seri Mohd Zuki Ali said the King, Al-Sultan Abdullah Ri'ayatuddin Al-Mustafa Billah Shah, had consented to the revocation of the current ministers' appointment on the advice of the premier today, as provided under Article 43 (5) of the Federal Constitution.
"As such, the duties of the administrative members (including the deputy prime minister, ministers, deputy ministers and political secretaries) have been halted on the same date," said Mohd Zuki.
Earlier today, Mohd Zuki announced that the King had accepted Dr Mahathir's resignation, which was submitted this afternoon, and appointed him interim prime minister until a new prime minister is appointed.
Dr Mahathir has also resigned as chairman of Bersatu, which also announced today that it had left the Pakatan Harapan coalition.
Meanwhile, Datuk Seri Mohamed Azmin Ali has quit Parti Keadilan Rakyat or PKR, along with 10 other members of parliament. The 11 MPs said they are going to form a new independent block in parliament.