This article first appeared in The Edge Malaysia Weekly, on December 17, 2018 - December 23, 2018.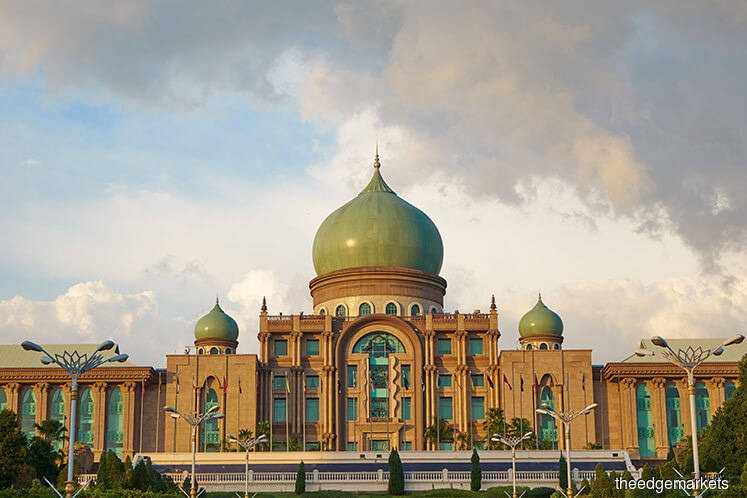 THE selldown of companies that had bagged government concession projects, following the decision last week to scrap the RM3.5 billion national immigration control system (SKIN) project, has given rise to buying opportunities, say market observers.
The affected company include Prestariang Bhd (which holds a 70% stake in SKIN), MyEG Services Bhd and Scicom (MSC) Bhd.
Prestariang was among the top losers in the past week, with its share price plunging 42.9% to close at 26.5 sen on Friday. MyEG and Scicom were also hit by negative sentiment as rattled investors headed for the exit ahead of a possible axing or non-renewal of similar projects. MyEG share price fell 20.2% to close at 91 sen, while Scicom dropped 25.6% to close at 93 sen.
MyEG co-founder and managing director Wong Thean Soon tells The Edge its government concession-related services account for only one-fifth of the group's revenue, with commercial services contributing the rest.
"In Malaysia, we intend to continually expand our range of commercial offerings as we strengthen our position as the preferred channel for our customers to obtain all the products and services that are relevant, with the same convenience, affordability, reliability and quality service standards they have come to expect from us," he says.
"Malaysia's track record of improving government service delivery through the adoption of digital technologies is increasingly gaining recognition in the region, paving the way for MyEG to expand overseas into countries whose governments are keen to replicate a proven model.
"We are making promising progress in the countries we are presently in, namely the Philippines, Indonesia and Bangladesh. Their combined population base of over half a billion point to vast opportunities ahead for MyEG as we introduce our unique blend of government and commercial offerings to these markets," he adds.
UOB Kay Hian believes its ventures abroad are sufficient to drive MyEG's future growth. The research house says MyEG intends to derive 100% of revenue from service revenue via one-stop solutions in the foreign worker domain (insurance, remittance, payroll management system, matching programme) here and abroad.
Wong says the group also aims to be in the forefront in adopting blockchain technologies in all the markets it serves with its blockchain-based payroll management software, PayMe. Currently undergoing a pilot roll-out, it will be commercialised very soon.
UOB Kay Hian believes the selldown of MyEG shares was mainly precipitated by Prestariang losing its SKIN contract as all the operations of the former remain status quo, as reflected in its latest quarterly results.
"While there are uncertainties surrounding the operating environment of MyEG, we are optimistic that the recent liberalisation of the foreign worker domain will only serve as an opportunity for the company to further tap the space such as securing recruiting services, which was previously dominated by Bestinet," the UOB Kay Hian analyst covering the stock says via email. "We also note the potential revitalisation of foreign worker amnesty programme as management concurs that the Pakatan Harapan government is committed to achieve the 'four million legal and 0 illegal workers' vision and believes the group is in a sweet spot to compete for the upcoming programme (if it is an open tender basis)."
Rakuten Trade Sdn Bhd vice-president of research Vincent Lau concurs that the selldown was overdone and sees the entry of long-term investors.
"I think the selling pressure comes from the uncertainties surrounding the government concession projects. While it is not known if the government might halt its project, it is not the main contributor to the group's earnings and MyEG has proven itself to be relatively efficient in its offerings," he says, adding that most of the downside has been priced in.
According to Bloomberg, most analysts maintain their "buy" calls on MyEG with an average target price of RM1.82, indicating a potential upside of 100% from 91 sen last Friday. There were six "buy" and one "sell" calls.
Another analyst says MyEG is trading at a rather attractive forward price-earnings ratio of 11.1 times. However, he notes it is possible the market is reducing the premium for the company given its exposure to government contracts perceived to be unfavourable to the latter.
As for Scicom, the share price decline has given it an attractive dividend yield of about 9.7%.
A fund manager notes that Scicom, which offers digital government services and solutions for federal, local and state government agencies, has always been profitable since its listing in 2005 and has a strong balance sheet with zero debt and RM51.4 million in cash and cash equivalents.
Two analysts who cover the company — Affin Hwang Investment Bank's Isaac Chow and MIDF Research's Ng Bei Shan — have maintained their "buy" calls with an average target price of RM1.78, indicating a potential return of 91.4% after the sharp decline.
As for Prestariang, it said in a filing with Bursa Malaysia that its 70%-subsidiary Prestariang Skin Sdn Bhd (PSKIN) is not in default of the concession agreement and that it is entitled to compensation in accordance with the formula set out in the agreement. It adds that it will enter into discussions with the government to settle the issue amicably in the interest of both parties.
CIMB Equity Research analyst Nigel Foo, in a Dec 13 report, notes that the government is supposed to pay compensation by July 19 next year.
"We estimate a compensation of 75 sen per share to PSKIN's shareholders. Our previous NPV (net present value) for the SKIN project was RM770 million," he says. The concession agreement has a specific formula on the compensation based on the NPV of the availability charges??, similar to power purchase agreements.
Prestariang has indicated that it could conservatively record about RM10 million net profit in 2019 even without the SKIN project, he notes. Nonetheless, Foo, RHB Research Institute Sdn Bhd head of Malaysian research Alexander Chia and BIMB Securities equity analyst Afifah Abdul Malek all have "sell" calls on Prestariang with a 12-month target price of 24 sen per share, which is 7.7% lower than its current price of 26.5 sen.
Save by subscribing to us for your print and/or digital copy.
P/S: The Edge is also available on Apple's AppStore and Androids' Google Play.