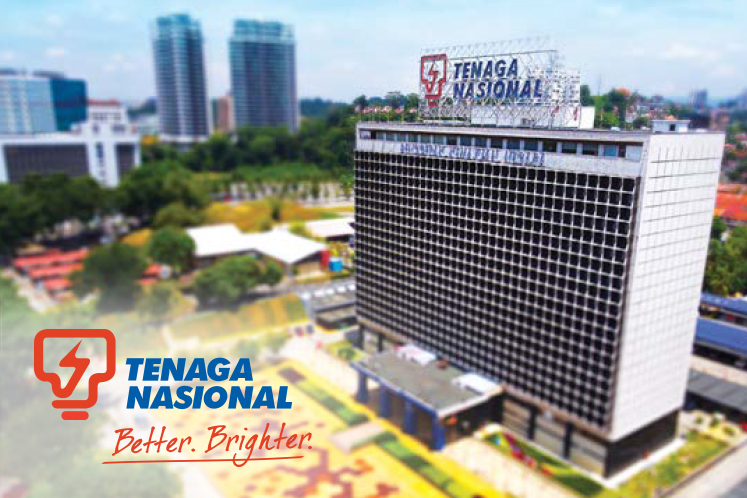 KUALA LUMPUR (Dec 14): Tenaga Nasional Bhd (TNB) will raise the imbalance cost pass-through (ICPT) surcharge for non-household users from March 1 to June 30 next year, to help offset rising costs.
The ICPT surcharge will increase to 2.55 sen per kWh from the current 1.35 sen per kWh, following the government's approval for the national utility company to continue implementing the ICPT mechanism for another six months, from Jan 1 to June 30, 2019.
However, the ICPT surcharge for household users will remain unchanged, TNB said.
The ICPT mechanism allows for the national utility company to reflect changes (either increase or reduction) in fuel and other generation-related costs in the electricity tariff.
In a filing with Bursa Malaysia today, TNB said due to higher fuel and generation cost in the second half of this year, the additional generation cost or imbalance cost was RM1.82 billion.
"This is mainly due to the increase in average coal price to US$97.835 per tonne compared with the projected coal price set in the base tariff for regulatory period 2 (RP2) from 2018 to 2020, which is at US$75 per tonne," it added.
To ease the RM1.82 billion cost to be passed through to customers via the ICPT mechanism, TNB said the government has approved that surcharge for residential customers, amounting to RM308 million, will be funded by the Electricity Industry Fund (KWIE).
Part of the surcharge for non-household customers, amounting to RM564 million, will be funded from cost and revenue adjustment of TNB for 2018, which was agreed during the base tariff determination in RP2 under the incentive based regulation (IBR) framework, it added.
"Therefore, the remaining imbalance cost to be passed-through via the ICPT mechanism is RM948 million, which will be passed through to non-household customers via staggered ICPT surcharge implementation," said TNB.
"This staggered ICPT surcharge is a once-off implementation to allow ample notice and provide adequate transition period to the non-household customers."
The ICPT is a mechanism approved by the government and implemented by the Energy Commission since Jan 1, 2014 as part of a wider regulatory reform called the IBR.
TNB shares closed 20 sen or 1.49% lower at RM13.26 today, with 4.6 million shares done, bringing a market capitalisation of RM75.41 billion.