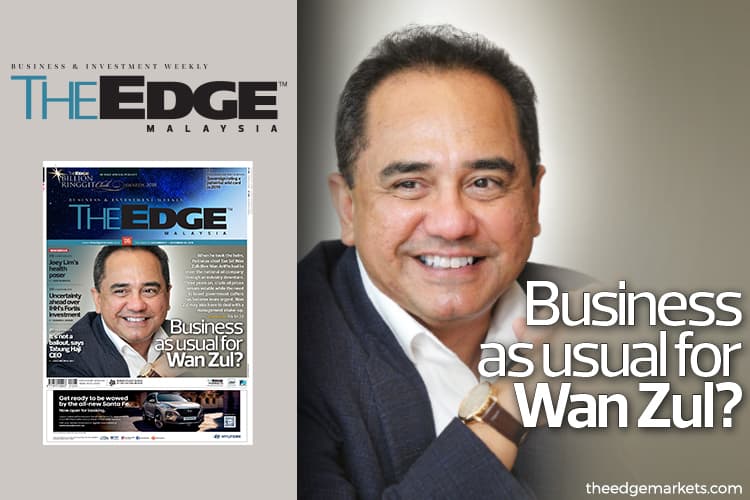 KUALA LUMPUR: Tan Sri Wan Zulkiflee Wan Ariffin describes his last three years at the helm of Petroliam Nasional Bhd (Petronas) as both challenging and exciting.
Challenging and exciting indeed. When he took the helm, Wan Zul had to steer the national oil company through a prolonged industry downturn. Three years on, Petronas has a new shareholder. Crude oil prices remain volatile while the need to boost government coffers has become more urgent. Wan Zul may also have to deal with a management shake-up.
In October, Wan Zul was given short notice of the appointment of new chief financial officer Tengku Muhammad Taufik Tengku Aziz to replace Datuk Manharlal Ratilal, better known as Datuk George Ratilal. Weeks later, the Ministry of Finance announced that Petronas will pay the government a hefty special dividend of RM30 billion in addition to an earlier commitment of RM24 billion. 
Given the slew of developments, many raised the question as to whether Wan Zul, who began his career with Petronas in 1983 as a process engineer, would stay long at the helm? 
In a candid interview with The Edge at his office, Wan Zul answers all the tough questions asked of him. 
For more details of Wan Zul's views about his job and the future direction of the national oil firm, pick up the latest issue of The Edge.
Save by subscribing to us for your print and/or digital copy.
P/S: The Edge is also available on Apple's AppStore and Androids' Google Play.