This article first appeared in Forum, The Edge Malaysia Weekly, on January 21, 2019 - January 27, 2019.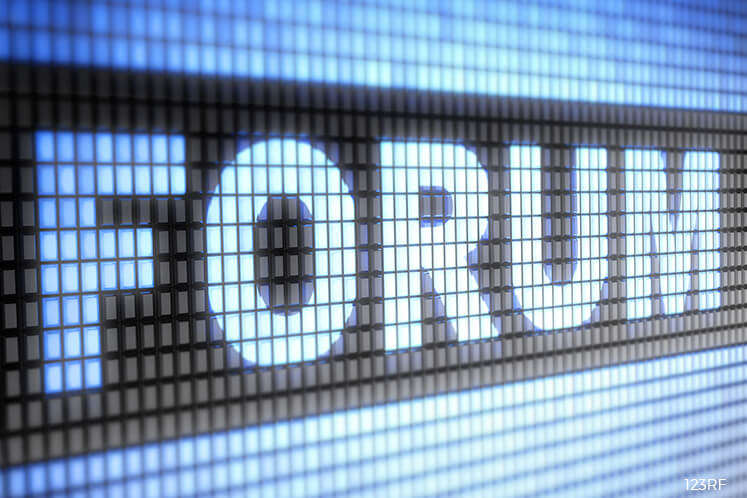 They call it "the best league in the world". Best may be hotly debated but beyond dispute is that the English Premier League (EPL) is the most hyped, most watched and richest. It is also an integral part of the Malaysian weekend. But for how much longer?
Our beloved EPL is facing an existential threat that few saw coming — from Brexit. When Britain leaves the European Union, it will be the most expensive divorce in history, the fallout from which will be felt even on these distant shores.
Whether it is our favourite players, favourite clubs or just admiration for one of sport's slickest business models, things may never be the same. Once free movement of labour ceases, British clubs will no longer be able to harvest the continent's players as if they are their own. And, already, they are looking elsewhere.
As wrangling over the terms reached a climax in parliament, clubs are expanding their scouting networks and setting up academies in South America, Africa and Asia. According to Crystal Palace chairman Steve Parish, the idea is to exploit "a global pool of talent".
Apart from changes in the law, what is worrying the 20 EPL clubs, all of which wanted to "remain" in the 2016 referendum, is a loss of pulling power and prestige — compounded by a second likely drop in the value of the pound sterling.
The first occurred after the referendum and bookmakers Bwin calculated that "Brexit has already cost Premier League clubs £317 million" after spending £2.4 billion on transfers instead of £2.1 billion because of the pound's slump. And that is before the break-up has even begun.
Outgoing chief executive Richard Scudamore was one who did see trouble ahead. On the eve of the historic vote in 2016, he said: "We travel the world being welcomed because of the fact that we are open for business, open for discussion, and open for cooperation. There is an openness about the Premier League, which I think would be completely incongruous if we were to take the opposite position."
Incongruous was putting it mildly. The EPL operates with a swagger you might expect of one that is bigger than its three leading challengers combined. It is one of the UK's leading exports — worth £12 billion a year to the Treasury. It is watched in 189 countries and attracts 700,000 tourist fans from abroad to its stadiums per year.
Restrictions are against everything it stands for and will take away the right of clubs to build the best squad they can from players all over the world. That is why it has attracted seriously rich investors and even nation states to sit at its lofty table.
Brexit threatens not just their freedom to do unfettered business but their ability to define who they are. And just as the billionaires may baulk at red tape, players — finding their salaries trimmed — may seek opportunities elsewhere.
Viewers here will not notice any immediate effect. Contracts will be honoured but household names from Europe such as David Silva (Spain) and Eden Hazard (Belgium) will be treated like those from the rest of the world and require work permits.
Under a system designed to accept "the brightest and best", these stellar likes will still sail through but not those who are yet to shine. Two examples of future stars who would not have passed the points test are Riyad Mahrez and N'Golo Kante.
Both are French citizens (although Mahrez plays for Algeria) who were picked up by Leicester City for peanuts from relative obscurity in French football. The rest, as they say, is history as one followed the other as the English game's Player of the Year in 2016 and 2017.
Both were mainstays of Leicester's miracle title win in 2016. But they have since followed each other out of the club to richer pastures (Mahrez to Manchester City, Kante to Chelsea) for a combined total fee of almost £100 million.
According to Harvard University statistician Laurie Shaw, they would have been among the 591 (58%) of the 1,022 players from the EU (but outside Britain and Ireland) to play in the EPL that would not have qualified under post-Brexit rules. Nor will UK clubs be allowed to recruit Under-18s as they have been under Fifa's article 19 exception for the European Economic Area.
Finding and developing cheaper options is the only way clubs outside the so-called Big Six (Liverpool, Manchester City, Manchester United, Chelsea, Tottenham Hotspur and Arsenal) can challenge for the title. So, by keeping out these late developers, the new system will diminish the chances of anyone else "doing a Leicester".
The unfashionable Midlanders were 5,000-1 outsiders that showed the league was far from a closed shop that only the rich elite can win. It was a selling point that the marketing men were not slow to exploit in securing yet another blockbuster broadcasting deal. But now the world is watching to see if that glorious unpredictability can be maintained.
The EPL is not taking all this lying down. It has made an audacious attempt to have all restrictions — not just in Europe — lifted as it argues clubs have to have eight home-grown players in their 25-man squads anyway. The English FA is unlikely to agree but a compromise is likely once Brexit happens. After all, no one wants to kill the the goose that lays the golden eggs.
But as the arguments in the corridors of power continue to rage and the March 29 final whistle comes closer, the outlook becomes bleaker. What could sink the ship is no deal. That is what worries not just the governments of Britain and the EU, but the EPL most of all.
Opinions are divided. Some see opportunity for home-grown players, others say Brexit is the biggest own goal a nation has ever scored. It may only be a football analogy, but if the latter is the case, the EPL is unlikely to remain unscathed.
---
Bob Holmes is a longtime sports writer specialising in football
Save by subscribing to us for your print and/or digital copy.
P/S: The Edge is also available on Apple's AppStore and Androids' Google Play.