This article first appeared in Forum, The Edge Malaysia Weekly, on December 1, 2019 - December 07, 2019.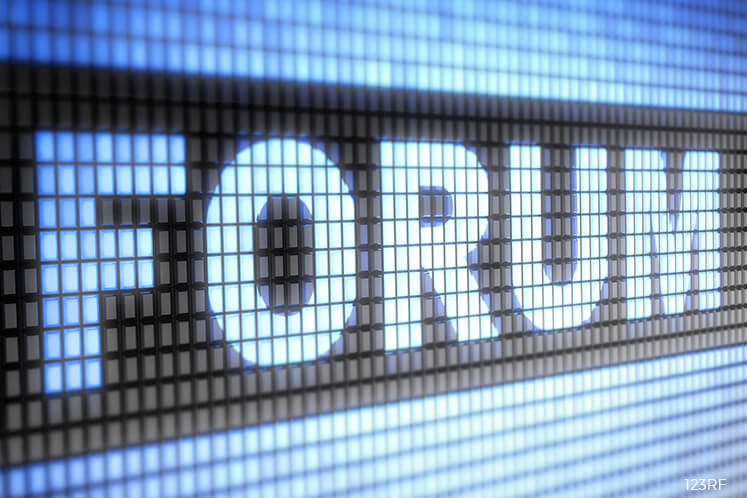 In a calendar drowning in hype and cluttered with mega events, the Southeast Asian (SEA) Games retains an engagingly homespun feel to it. The host nation forms the organising committee, chooses many of the events and supplies almost all the spectators. Even some refereeing decisions have been described as "hometown".
But when this regional jamboree kicks off in the Philippines on Saturday, Nov 30, it will celebrate its 60th anniversary with a reputation as one of the most democratic and fiscally prudent Games in the world. Modest it may be in performance standards, but it can still remind Fifa and the International Olympic Committee (IOC) that, when it comes to administering sport, less can be more.
The SEA Games has no bloated, dictatorial governing body sequestered away in Switzerland — nations take it in turns to play host — and that includes organising as well as staging the event. It allows time to plan, eliminates costly bidding wars and ensures the white elephant population seldom needs a cull.
The Games is also a great survivor. Despite genocide and war — Cambodia and Vietnam were allowed a pass to sort out their own upheavals — it believes the show must go on. And although not always at full strength, it has continued on a biennial basis to become a bit of a monster of its own.
From 527 athletes representing six countries at the inaugural SEAP (P was for Peninsular) Games in 1959, there will be no less than 10,000 from all 11 nations contesting 56 events this year. Costs, too, have exploded. The first time Malaysia played host in 1965, just RM1.686 million was spent: the last time in 2017, it was RM450 million.
Globally, it is below the radar of most back pages: there are few household names even in their own households, while critics claim the host's paramountcy undermines the event's credibility. Yes, it is a conundrum as well as an anachronism.
On the field, it can have a school sports day innocence yet in the corridors of power, it can be a weapon: its feel-good factor being able to swing an election. And although commendably minimalist in governance, it is blatantly lax with the programme. Hosts are given leeway to maximise their medal tallies by including their favourite events and dropping their weak ones. The kindest way to put it is that hosts are allowed to play to their strengths.
So, to get some perspective on all this, who better to ask than Datuk Sieh Kok Chi, who started as a competitor (water polo, 1965), graduated to the federation (whenever Malaysia were hosts) and was Olympic Council of Malaysia (OCM) secretary for 23 years. Back in 2002, he organised a convention entitled "The SEA Games in the new millennium". An engineer by trade, he remains an éminence grise of the event at a sprightly 84, and still has the stats and the stature to afford a balanced overview.
"The beauty of the Games," he says, "is that under the Asean spirit, they rotate the presidency. So governments are very happy to stage them. After this coming one, Vietnam will be the host in 2021 and Cambodia in 2023. We are one of the few sports federations that have an assured host for the next two or three Games."
One only has to think of the shameless beauty contests between recent Olympics and Fifa World Cup bidders to know that such stability is not to be sneezed at. Adds Sieh: "It saves a lot of money and a lot of politicking. And because of that, we never quarrel. If you do not host, you will never have the chance to be the president.
"Also, because there are no office bearers and no permanent HQ, the federation is very small. Having no permanent staff and no money is a good thing as no one country can dominate the federation. No money passes through the federation so there can be no accusations of it trying to abuse power or playing money politics or anything like that. That is what I like.
"But there can be a problem with a government running it as we do not often get to see the accounts. But it is up to them — and if they overspend, they must feel it is worthwhile. Malaysia was quite open about it and overspent hugely in 2017. But, relatively speaking, it is still not that much for a government if they tie it up with some political event like an election."
There are, however, no guarantees. In 2017, a general election was looming and then Prime Minister Datuk Seri Najib Razak was banking on winning the Games. Malaysia's athletes duly delivered but Najib delayed the vote for another six months. Says Sieh: "I often joke that Malaysia was the only country that won the Games but lost the election."
Cambodia will be hoping for better luck when it is their turn in 2023. Says Sieh: "It is very important that they do well. They are doing the Games before the vote so we can rest assured that they will be quite political. They have to make the people happy and show they did not waste money. They may not end up as champions but at least they want to do better than before."
Ditto Philippine President Rodrigo Duterte after spending over US$100 million this time, but at least it will not all be wasted. "Another positive about the Games," according to Sieh, "is that whatever the expenditure, 80% is spent locally. It's not an outflow of money [from the host country] because the hotels make money, the officials make money, shops make money.
"So it is a win-win situation and shared between friends. And that is with very little sponsorship from international companies. In Malaysia, it was less than 10%. About 90% was from local companies who had their arms twisted by the government — it is the same everywhere.
"A host only has to pay for it about every 16 to 20 years and one of the great legacies is new infrastructure. Probably 80% of the costs are borne by the host but 80% of that goes to local people. So that is where the bulk of Malaysia's RM450 million went. It is a winning formula — well, usually," he laughs. "It is a merry-go-round. Isn't sports now being used for all sorts of things?
"Overall," he maintains, "the SEA Games is a good thing but the publicity can be a bit negative. But then, isn't bad publicity better than no publicity? The problem is that in order to justify spending so much, the [host] country should not lose face. So if a country is to do the Games, they have to — by hook or by crook — win some medals."
If the playing field is not always level, Sieh points out that "it provides an opportunity to compete against people of the same physical stature." It also bridges the gap between the Asian Games and the national competitions. With the unmistakable feel of a people's Games, it might not meet universal approval but this edition's motto seems wholly appropriate: "We win as one." Even if, it is the hosts who win the most.
Bob Holmes is a longtime sports writer specialising in football