This article first appeared in Forum, The Edge Malaysia Weekly, on April 29, 2019 - May 05, 2019.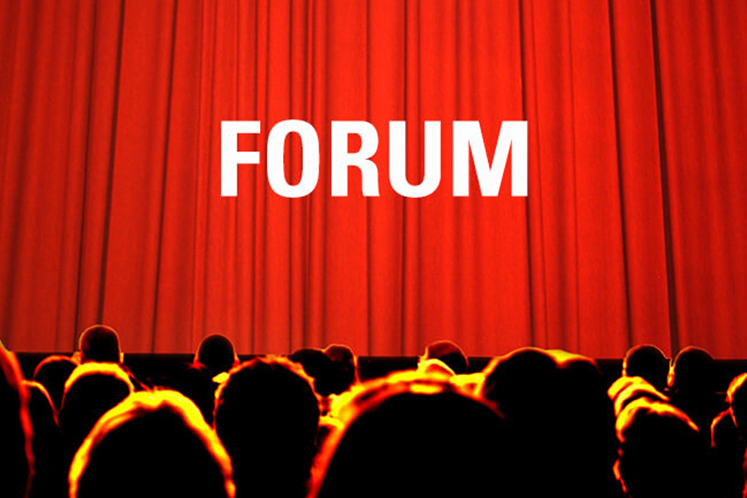 It was a simple tap-in but was heard around the world. And two weeks after Tiger Woods sank a one-footer to win the US Masters, the world of golf is still trying to let it sink in. By capturing his 15th major title, 11 years after his 14th, Tiger completed what is being hailed as the greatest comeback in sporting history. Golf, though, is not so sure about coming back.
Tiger propelled it to the front page of most newspapers on the planet but that is because we love a redemption story as much as a scandal: It was more about his battle with his demons than with his rivals. And in reaffirming his status as the most iconic sporting figure of his generation, he showed once again that he not only moves the needle, he is the needle.
Six months ago, this column recorded the electrifying effect of his first tour victory since his epic fall to 1,199 in the rankings and public shaming, but reclaiming the Green Jacket is in another stratosphere. A Second Coming might have to go some to get this reaction.
The viewing figures were off the charts even at unearthly hours. In the US, CBS reported the highest-ever rating for a morning golf broadcast while Astro saw a peak of 187,000 Malaysian households for a final round that did not finish until the dead of night. To put it in perspective, Rory McIlroy's triumph in the Players Championship a month earlier was watched by 6,000 households.
The BBC made it its top world news story. New York Times foreign affairs columnist Thomas Friedman moonlighted to compare it to Bill Clinton beating Donald Trump in 2020. Doyen of golf scribes, Doug Ferguson, spoke of Tiger being "even grander" than before.
But the more its lone megastar is hyped, the more golf itself looks like his entourage. At best, a Tonto to his Lone Ranger, the children to the Pied Piper, carrying his bag like a dutiful caddie. The rest of the field barely get a mention and as Tiger chases down Jack Nicklaus' record of 18 majors, they are not likely to. Tiger is sure to be the story in sport for some time to come.
But whilst he will get us to watch — and there is unanimity in predicting a bonanza for TV companies when Tiger is playing — he cannot make us play. Yes, Nike was quick on the draw with its "Never stop chasing your dream" advertisement, which made a killing within an hour of the final putt. But its US$22.5 million worth of exposure, according to Apex Marketing, was for apparel — Tiger's famous final-day red shirt, black trousers and cap — not his clubs: Nike stopped making them three years ago.
Market research guru Matt Powell of NPD explains, "There are a lot of systemic headwinds for golf that are just not going away — in particular: Millennials are not picking up the game as quickly as Boomers are ageing out of it. The game needs young people to be playing it to reverse its fortunes. I don't think a 43-year-old guy winning a golf tournament is going to inspire young people to get out and pick up the game."
It is a sentiment echoed in Malaysia. Can Tiger revive the golf industry here? As a director of the nation's oldest golf equipment company, Car & Co, and a former pro himself, Qadeer Ahmad seemed a good person to ask. Although genuinely delighted that Tiger is back, he says, "I don't think so. I don't see it happening. He will boost the viewing figures and, in certain countries where the economy is better, it might help.
"But here, many courses have closed. There is no business. Tiger is good for the game, but it's all about dollars and cents. If business is booming, people may play golf. It's too soon to say. Young people are not playing. My own two kids, who are decent golfers and started at the ages of four and five, haven't played in months. They're not interested to spend four or five hours on a course."
But Qadeer thinks he knows what is required. "Golf needs a Kerry Packer (the late Australian TV mogul who revolutionised cricket in the 1970s)," he says. "Let the pros play the normal game but the average golfer needs a shorter version that is over in two or three hours. And they need the manufacturers to make a ball that doesn't go so far.
"It needs someone with money and vision to do what Packer did for cricket. With the 50-over game and now T20, cricket has become a multibillion-dollar industry. Without the short versions, the game would have died. Golf would be OK if people could play and come home without spending half the day there."
Professional Golf Association of Malaysia president Valrick Harris Zainal Abidin, who is also "excited" by Tiger's victory, agrees that "golf will have to evolve like cricket did. It will have to. Meaning it will be [over] a shorter time frame. It will also evolve as more of a team sport. Look at Manchester United and Liverpool — team sports create more hype".
"The Ryder Cup is a great example of this with non-golfers going along to support their team. Two years ago, the European Tour introduced the Sixes (where two-man teams play six holes with knockouts and playoffs)," he adds. It was deemed a success but had nothing like the hype Packer's cricket revolution had.
But Harris does hold out some hope. Asked if there are any ripples from the Tiger effect in Malaysia, he says, "At grass-roots level, because of his absence for almost a decade, everything was affected. Retail was down 30% and there's been a decline in the number of golfers, especially younger ones. Last time, we had a pool of 400 young players and those numbers have dwindled quite a bit. But now, suddenly, we have the excitement again.
"In the past, golf had exciting players like John Daly and Greg Norman, and we've been missing them. Players like Jordan Spieth and Dustin Johnson are very good, but there's nothing exciting about them. Even McIlroy is no match for Tiger. It's only just sinking into people's minds. Hopefully, you'll see a ripple effect in the industry.
"In future, one version of the game could be indoors. Topgolf is very popular in the US, where the whole ambience is different. There are seats and a bar behind — it's more like a bowling alley. It's popular with people who never play golf. It could be what millennials want and what the game needs.
"After Tiger, hopefully, a new Norman or a new Daly — a swashbuckling guy who cuts corners, hits it a mile and plays the game like no one has ever seen — will come along."
But even if one does, he may not persuade enough people to spend hours of their precious time at the mercy of a golf course. Although we cannot get enough of Tiger, when it comes to time spent playing the game, it could be a case of less is more.
Bob Holmes is a long-time sports writer specialising in football