This article first appeared in Forum, The Edge Malaysia Weekly, on January 11, 2021 - January 17, 2021.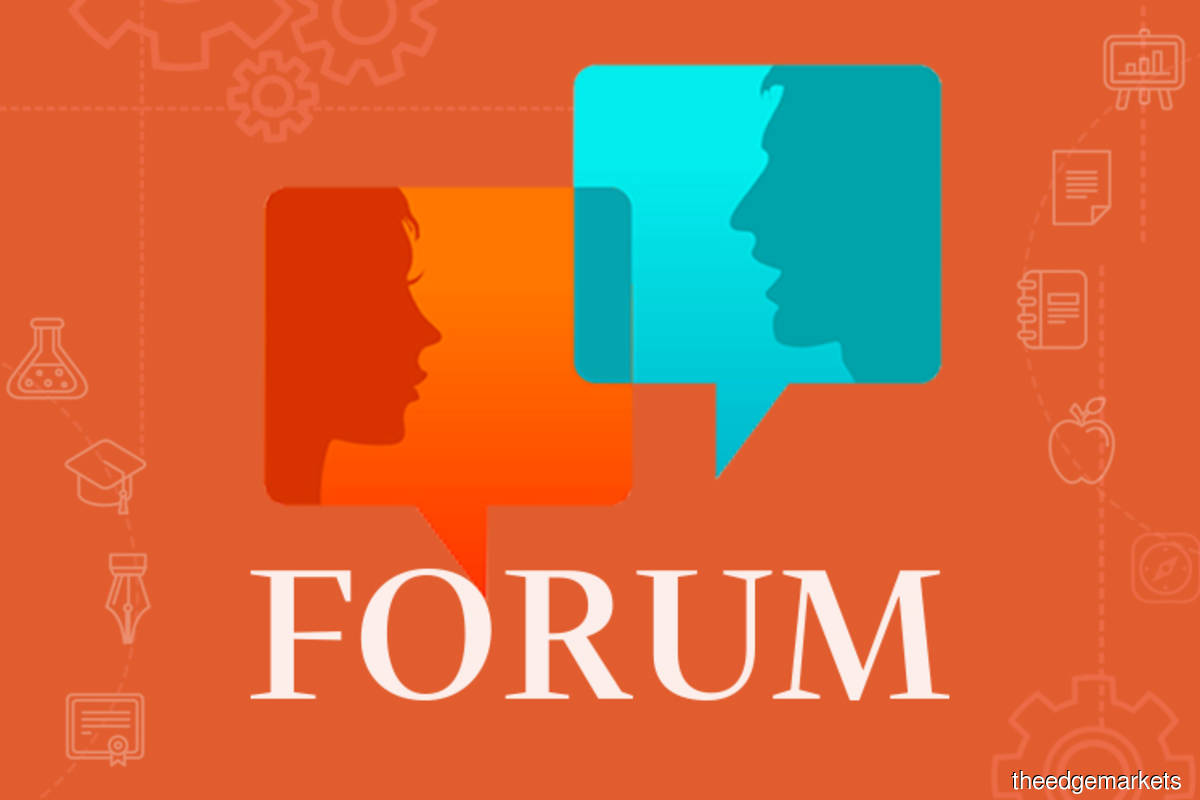 To say that international sport has had a lot thrown at it over the years is to hugely understate a battering. Wars (hot and cold), recessions, boycotts and scandals (drugs and financial) have all tested the mettle of what has evolved into a US$750 billion (RM3 trillion) industry. But Covid-19 was an unimaginably different ball game.
"Like playing Russian roulette with a partially loaded, invisible gun" is how US health guru, Dr Robert Pearl, described it. So, it says much for sport's survival instinct that it has reached the end of the year merely shaken and badly bruised, but with its vital institutions intact.
It did so by showing a resilience worthy of its doughtiest exponents, but only after initially being as wantonly complacent as its weakest. Yep, just like every other corner of society, it took a while for the magnitude of the threat to sink in.
At first, the sleepwalking West thought it was a China-centric problem and even Japan, who were hosting the Olympics in July, insisted the show must go on. At stake were not just medals but a US$12.6 billion investment to kick-start a stalled economy.
As late as March 8, Australia allowed 86,174 to cram into the Melbourne Cricket Ground for the women's T20 World Cup final before welcoming the whole Formula One jingbang for its season opening Grand Prix. The race was called off just as the cars were about to warm up for their first practice.
On March 9, the UK claimed there was "no rationale" for cancellations and staged a trio of fixtures that turned into super spreaders: 81,522 watched a rugby international in London; some 300,000 attended a four-day horse-racing festival; and Liverpool hosted a Champions League football match, where around 3,000 of the 52,267 crowd were from Madrid, a city reeling under lockdown. A week later, much of life was cancelled.
This was after the World Health Organization declared the virus an official pandemic amid three days that shook the sporting world. Governing-body rabbits stared into headlights everywhere and then wreaked havoc with the calendar.
The second-biggest event of the year, the European football championships, was put back to 2021 while the Champions League, Europa League and major domestic football leagues were merely postponed to unspecified dates, more in hope than expectation.
Wimbledon tennis and the Open golf, two pillars of the British summer, were cancelled altogether. Golf's other majors were put back as was cycling's Tour de France, while the French and US tennis tournaments were shunted to the autumn. Cricket was all but bowled out and the lucrative Indian Premier League (IPL) was not immune.
Formula One stayed in the garage while, in the US, baseball and basketball seasons were curtailed as was golf's PGA Tour, with the biennial Ryder Cup postponed for a year. More than 300 cases in two days were enough for Malaysia to cancel all local and international events. Lockdowns were almost universal, stock markets slumped and a few trillion pennies had dropped.
But as all these dominoes fell, Japan held out: Its defiance now looking divorced from reality. With 390,000 cases in 114 countries and 17,000 deaths worldwide, it had echoes of the Iraq Information Minister's infamous claims of victory as American tanks rolled into Baghdad. On March 24, Japan agreed to a postponement.
Sport was down and taking a long count. While some iconic events had decided cancellation was the only option, others hoped to fight another day, giving the lockdowns a chance to work and themselves important thinking time. Still, some defeatists wanted to void the English Premier League (EPL) season. That was given short shrift.
The outlook was bleak and the threats were manifold. The obvious one was health. Although quick recoveries from the disease encouraged the view that it was no worse than flu for the fit and healthy, it was too early to tell.
The financial implications were equally ominous. It was the Wall Street Crash for many sports, wiping out billions in lost ticket sales, advertising and hospitality revenues. US sports marketing agency Two Circles predicted that the country would lose 53% of its events and at least US$60 billion in revenue. The NBA was US$500 million down in ticket sales alone.
Every association seemed to have its prophets of doom and "black hole". Even the mighty EPL was hard-hit while, in the tiers below it, up to 30 English Football League (EFL) clubs were facing oblivion. Below that, the grassroots everywhere were left looking for crumbs from the top table.
But as the draconian measures worked and the number of cases eased, sport gradually clawed its way back into our consciousness. There's nothing like a survival struggle to focus the mind and, showing a rare ingenuity, events kicked off again long before crowds were allowed back.
The quick fixes involved ghost games, bio-safe bubbles and compacted finales, all essential to getting the shows back on the road. Gaping stands were masked with advertising banners while viewers at home were treated to fake crowd sounds. For the winners, though, there was inevitable anti-climax: As Liverpool ended their 30-year title drought, their fans experienced the "I was there" moment in their living rooms.
Nope, it wasn't the same — broadcasters demanded a partial refund because of the "inferior product" — but it was better than nothing: It not only saved the seasons but saved many clubs from closure. Prodded by the UK government, the wealthy EPL bailed out the EFL and all survived.
The Champions League and Europa League were wrapped up, with the later stages played over 90 minutes instead of two legs and in bio-secure bubbles in Portugal and Germany respectively. All four major European leagues also completed their domestic campaigns in empty grounds.
All sports had to compromise but there were still memorable performances. Lewis Hamilton equalled Michael Schumacher's record of seven world titles as Formula One cobbled together 21 races. It did so by replacing some iconic venues with old rejects and holding two races on the same track on successive weekends. Digitally enhanced commentary and the vroom of the engines covered the lack of crowds.
Tennis and golf also got it done without fans, with Rafael Nadal able to draw level with Roger Federer on 20 Grand Slam wins by crushing Novak Djokovic at an autumnal French Open. An azalea-less Masters was completed in the wintry chill of November and the IPL enjoyed one of its best seasons after switching to the UAE.
Of all the various slogans used to combat Covid-19, "the show must go on" was the mantra that sustained sport during 2020. And it did so with remarkably few casualties. It was managed so well that, with vaccines being rolled out and a mouth-watering, if crowded, calendar, 2021 could be a potentially golden year.
---
Bob Holmes is a long-time sports writer specialising in football