This article first appeared in Forum, The Edge Malaysia Weekly, on November 12, 2018 - November 18, 2018.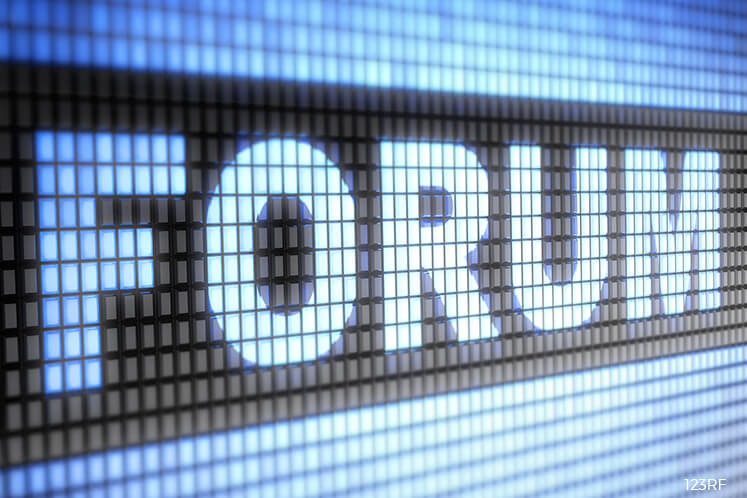 It was supposed to become a white elephant, but it is a very different animal now. We are talking about  Sepang International Circuit (SIC) which, in human terms, has disowned a once-favourite son and embraced its stepchild — and has never looked in better shape.
Sceptics who said it could not survive without the glitzy circus of Formula One, should have been there last Sunday. The presence of over 103,000 ecstatic fans did not just confirm a regular pulse, it points to a long and healthy future. And they even had local boy, Hafizh Syarhin, to cheer on as he made a heroic dash through the field. It was an historic first on home soil.
The prophets of doom could also drop by any day of the year and see not just a happening motorsport hub for the entire region, but an all-purpose venue for entertainment, concerts, running, cycling, obstacle events and even weddings. And all because of the money freed up by letting F1 go after 19 continuous but cash-haemorrhaging years of playing host.
Masterminding the transformation is SIC CEO Datuk Razlan Razali, who first had to escape the clutches of F1. He explains: "The last extension of the F1 contract was over three years (2016, 2017 and 2018), but the government agreed with us that we should try to reduce it by one year, finishing a year earlier.
"We managed to do this without a penalty, which would have been the cost of two Grands Prix, basically. And if we had staged the race this year, it would have been close to US$60 million, not forgetting that before we entered into a fresh agreement of three years in 2015, we were paying close to US$80 million a year.
"We took a portion of the budget provided for us by the government for 2018 and put it into talent development. We told them that it was important for us to keep on developing the industry and also to commit to the rehabilitation of SIC.
"We needed to look into non-motorsport and positioned ourselves as a multifaceted facility. Of course, motorsport is the key but we are slowly repositioning ourselves as a venue. We are basically like a hotel with a huge ballroom under the sky but without rooms, just facilities. It is an active habitat all  year round, a calendar packed with events."
But when Razlan invited Prime Minister Tun Dr Mahathir Mohamad to switch on the new circuit lights back in August, he was asked what might have been an awkward, if not entirely serious, question.
"So, when are we going to bring back F1?" the PM quipped.
Of course, F1 was Mahathir's idea in the first place and a hankering for nostalgia was understandable. But Razlan told him: "No, Tun, we are not [bringing it back] because the decision [to cancel] was purely SIC's — it wasn't the previous government's. It's the economics that don't make sense now. The number of spectators, especially locals, has dropped significantly.
"For any mega event such as F1, you need the full support of the domestic market. Viewership would not look good, TV coverage was down. We had our lowest TV ratings in 2016. All these key indicators were down. Even the last one, the finale when we reduced prices by more than 82% so it was comparable to Moto GP, was not a sell-out."
The argument bore the kind of financial prudence the new government had been preaching and Mahathir was convinced. F1 had been his "baby" and, in the early years, was a great success with huge crowds and a genuine buzz around Kuala Lumpur. Car manufacturers showed off new models, the vroom of a Ferrari rattled the windows of Bangsar bistros; there were shopping carnivals, cultural festivals and the beautiful people went full throttle.
But in the mid-2000s the novelty wore off and from an event that had put Malaysia on the map, it became a loss leader in need of a GPS — going nowhere but still gobbling up most of the budget.
Razlan remembers attending the early years in a personal capacity and says, "When I was interviewed for the role, it was confirmed that a lot of emphasis was put on F1. There was no real control in terms of cost. It was almost an open chequebook policy. There was a vacuum with no CEO or general manager for four or five years. [SIC] was like a ship without direction."
It was in 2008, two weeks before the GP and only a few painful months after the global financial crisis that he arrived in the hot seat. He is not strapped in and doesn't wear a helmet, but there have been times when he might have called out the safety car.
Singapore had muscled in to steal Malaysia's overalls with a night race, SIC lost the Japan Super GT race and the sport itself was losing its captivating glitter. Advances in telemetry meant races were now controlled more and more from the garage, where a dominant troika of constructors made it all too predictable. Constantly tweaking the rules has not helped either.
Fernando Alonso spoke for many when he said: "It's not fun anymore and the action of the track is very poor." So poor that it has driven him out of the sport. Start times, too, were altered for Europe's TV audience and Malaysia couldn't even get it finished after storm delays in 2009.
But it was 2014 when Malaysia suffered what Razlan calls, "a double whammy".
"They launched the new hybrid engine [which for many was when F1 lost its primaeval roar] and for us there was the missing airliner MH370. Then, in the same year, we had an AirAsia crash and then MH17. We suffered blows to our image through no fault of our own. Somehow, it affected people coming over."
In the scandal-scarred recent years, they did not want to know. He says: "I travel a lot and the negativity with the previous government was so bad I sometimes did not know where to put my face when people talked about our country. This year, people said, 'Hey, you have a new government, we know Dr M.' And suddenly, after the election, everything was different."
Having Moto GP as the new flagship event has certainly been different. Once seen as the poor relation that attracted a low of 15,000 fans, the bikes have grown as the cars have withered. Fans, and particularly Malaysian fans, can identify more with the riders. Unlike their corporatised F1 counterparts, these guys fall off their machines and get back on to joust again in hi-octane, knee-scraping combat.
If two wheels have won over the people, yet to be convinced are the big companies. Says Razlan: "If we can attract 100,000 on race day and 180,000 over three days, which multinational conglomerate cannot see the vast potential of tapping 10%, 20% or 30% of the crowd that is coming? The corporate boxes are the same, it is cheaper and corporates can engage with the sport more easily than with F1. We are seen to be the biggest event for the tourist industry or for the motorsport industry in the country."
The hope is that many will follow the lead of Petroliam Nasional Bhd, which is coming in as title partner with SIC to establish a full-fledged Malaysian Moto GP team next year. "That shows," says Razlan, "they have finally realised 'oh, this thing is a monster'." Coming on top of expanding the Driver Development Programme, a full calendar and now a successful GP, Razlan can justly claim: "This first year we have done a lot compared with the last 10."
Work will now begin on renovations at SIC with the symbolic tension membrane (the hibiscus) on the roof a priority. Says Razlan: "Again, if we hadn't exited F1, we wouldn't have the budget to repair it. There will be a lot of improvements."
It is not just that F1 has ceased to be a beast of burden, two wheels are showing that less really can be more. But the final word must go to the country's prophet of vroom: "Moto GP is an event where Malaysians can participate with world's best. We can't do that with Manchester United and Liverpool, but we can with Valentino Rossi and Marc Marquez!"
---
Bob Holmes is a longtime sports writer specialising in football
Save by subscribing to us for your print and/or digital copy.
P/S: The Edge is also available on Apple's AppStore and Androids' Google Play.