This article first appeared in Forum, The Edge Malaysia Weekly, on August 19, 2019 - August 25, 2019.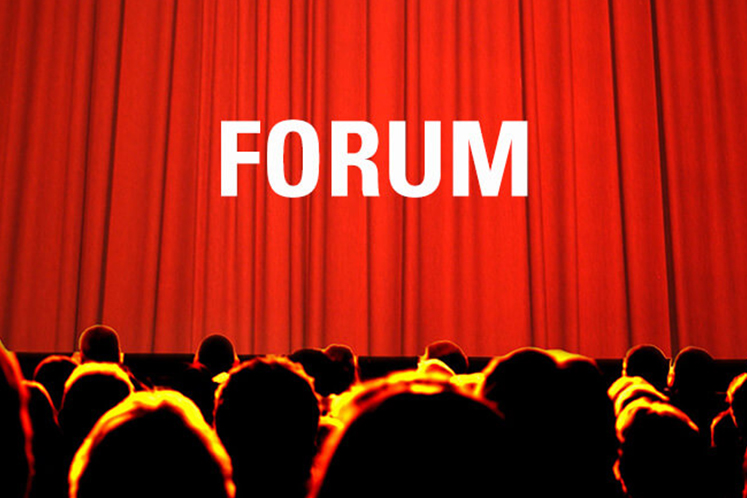 Among the many people who have tried to change the world, you will find inventors, scientists, philosophers, humanitarians and the odd psychopath. Even when you widen the search, you will not find any footballers. And certainly not one who is not a regular for either club or country.
But just over two years ago, Juan Mata, a creative midfielder for Manchester United and, once upon a time, Spain, looked to have made an assist for the ages. He announced that he would donate 1% of his earnings to Common Goal, a charity he launched to tackle the perennial blights on society: poverty, inequality, et cetera. And he would encourage his footballer peers to do likewise.
It may not sound like much — but therein lies its genius. It is not much at all and nothing to
zillionaire footballers. Mata had teed them up for an open goal and one with the potential to change the world. It was surely a sitter they could not miss; an option they could not refuse? We waited for the net to bulge, the floodgates to open and the pledges to pour in. But all we got was a trickle.
As Ben Miller, head of partnerships and media at Common Goal, is not slow to point out: "One per cent of the football industry would be worth £400 million and they would still be left with 99%." Enough, in some disadvantaged corners, to end poverty and eradicate disease as well!
The beauty is in its simplicity. Small can be beautiful and this is a tiny drop in a tempestuous ocean. Unlike taxation, 1% would be a sliver of their income that no one would even notice. And for many, a slice of that would be tax deductible.
Two years on, the story of Common Goal is not one of a missed opportunity; it is of one not yet taken. Read a review after two years and it is the same after one year: slow and steady progress but no game changer. But Miller remains confident. "It's an organic process," he says. "There are small breakthroughs, but it will take time."
At the latest count, there are 107 football players from six continents, including some unlikely countries. Malaysia is conspicuous due to its absence on the list. Where football has proved an effective tool is in gender equality with women making up half of the membership.
Headline names are Manchester United legend Eric Cantona, German defender Mats Hummels, Italy's Giorgio Chiellini, the US women's stars Alex Morgan and Megan Rapinoe and UEFA president Aleksander eferin. But perhaps the most impressive of all is that there has not been a single dropout.
Still, the modest total suggests our worst impressions of footballers are not unfounded: grossly over paid, narcissistic, materialistic and whose social consciousness does not stretch beyond the bonnet of their latest Lamborghini.
Miller is admirably sanguine about this, saying, "We have to respect everyone's different personalities and the advice they receive from the people around them. Football is an incredibly protected environment. I am not sure they have the competency that enables them to understand a collective social impact movement. There is not much thought about humanity in a modern dressing room."
What makes their reluctance — especially at Manchester United where not a single player has followed Mata — harder to understand is that in the Spaniard, Common Goal could not have a more articulate, intelligent and likeable ambassador.
Miller surely speaks for many when he says, "If I were sharing a dressing room with a teammate who has been in more than 300 media outlets, on the front cover of major sports journals like L'Équipe and La Gazzetta dello Sport, and won all sorts of awards, I think I would at least say, "What is Common Goal? What is it about?"
In stark and telling contrast, Canada's veteran women's goalkeeper Erin McLeod persuaded the entire national team to sign up! Women, so long the poor relations in football, seem to "get" what it is all about more than their male counterparts even though their earnings are a mere fraction.
One of the barriers preventing peer-to-peer recruitment on the same scale in the men's game, Miller believes, "are agents who are in place as gatekeepers and whose role is to make as much money as possible".
"I think it is people approaching them trying to get some of their money and a lot of the players have large families to support and do stuff in their communities. Some keep it quiet. Many have their own foundations but studies show that 80% of them do not work. Anyway, you should be doing it to make an impact, not to boost your ego," he adds.
He dismisses the notion that image rights could be a problem as "Common Goal membership is not a contract — it is a pledge, which is not a legally binding document. And you can also choose where you want the money to go".
It should be noted that Common Goal was not solely Mata's brainchild. "He was the first to commit to it, but it is a collective movement," Miller explains. "But Juan has put so much into it that he is now considered a co-founder."
Common Goal was an inspired offshoot of streetfootballworld, a charity that had already been in existence for 15 years. It grew out of one of the game's most tragic moments and has another unsung hero — at least in the wider world — behind it.
When Colombia defender Andrés Escobar was murdered after accidentally deflecting a shot into his own net during a 1994 World Cup game, Jürgen Griesbeck was a philosophy student in Medellin. Being in the city at the time, the young German was so deeply affected by the incident that he dedicated his life to finding ways in which football could make amends.
Starting with initiatives in Medellin and then Germany, he tried to use the sport as a positive force for social change and eventually founded streetfootballworld in 2002. According to Miller, "he is the most visible person in the world of football for good. He is pretty modest, but he is an Ashoka Fellow with the UN Consultative status who has won several awards".
Common Goal is not confined to individuals  businesses and even entire clubs can join. And as those who have seen where the money goes often testify that helping children, who do not even have the basics in life, can provide a warmer glow than the shiniest trophy.
The final word goes to Juventus defender Chiellini: "Individually, our pledges might not change the world, but together we can make a real difference."
For more information on Common Goal, go to https://www.common-goal.org/
---
Bob Holmes is a long-time sports writer specialising in football