This article first appeared in Forum, The Edge Malaysia Weekly, on March 18, 2019 - March 24, 2019.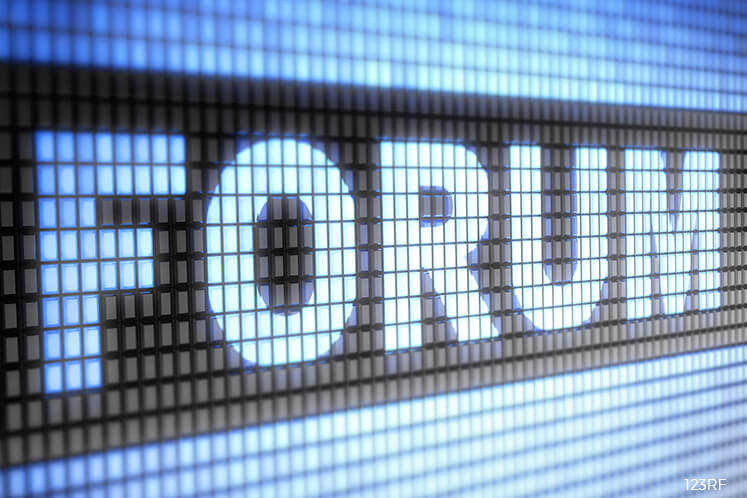 Soft power, sports washing or financial doping? The recasting of Manchester City from English middleweight club to European super-heavyweight by means of Abu Dhabi oil money has been called many things. But it has never aroused as much fascination in the business and geopolitical worlds as it has now; just as the project seemed to be on the cusp of glory, it has run into trouble.
Concurrently, Qatar's staging of the World Cup 2022 is facing renewed allegations of bribery while its backing of Paris Saint-Germain (PSG) to beat City to pre-eminence on the field has once again foundered in the cruellest possible way.
The UAE and Qatar, bitter foes in a continuous trade and diplomatic dispute as well as soft power rivals, are for once united in frustration as they have both discovered there is more to this football lark than simply providing a financial pipeline.
"It could only happen to City" was once a much-loved catchphrase of fans accustomed to snatching defeat from the jaws of victory. It has long since been buried with full military honours after a £1.2 billion investment from Sheikh Mansour bin Zayed Al Nahyan changed their world.
But just as City homes in on its greatest triumph yet — an unprecedented quadruple of trophies — the phrase has had to be exhumed: City's owners Abu Dhabi United Group (ADUG) are accused of cheating and the glory could be snatched from them. Indeed, gallows humorists are claiming "the Quad" has already been achieved with the club being investigated by all four of the game's relevant authorities!
The latest is the English Premier League (EPL), which has joined its own Football Association (FA), world governing body FIFA and Europe's head honchos at UEFA in probing the allegations made in German magazine Der Spiegel. The club is accused of flouting the rules of financial fair play (FFP) and player recruitment, and could face a transfer ban and be excluded from the Champions League if found guilty.
FFP was an attempt to prevent overspending but is increasingly seen as a cunning ruse to protect established "old money" clubs such as Real Madrid and Manchester United against the new money of Manchester City, PSG and Chelsea.
City and PSG have spent much of the past decade finding ways around these regulations and both had their knuckles rapped with fines in 2014. City and Chelsea have also bent the rules on signing junior players. As mentioned in the previous column, Chelsea has been hit with a transfer ban and now been denied an appeal.
Given the global scale of the Abu Dhabi project, a ban from the flagship competition would be a catastrophe. The English champions are the mother ship of a fleet of seven clubs in the City Football Group (CFG) with associates or feeders in New York, Spain, Australia, Japan, Uruguay and China.
When asked what he would do if it came to this, City chairman Khaldoon Al Mubarak is alleged to have said: "We'll spend £30 million on the 50 best lawyers in the world and sue for the next 10 years."
According to the avalanche of emails landing on Der Spiegel's desk from whistle blower Rui Pinto, a Portuguese who ran the Football Leaks website, City have concealed vast amounts in sponsorship and image rights, and even paid a backhander of £200,000 to the agent of a 14-year-old prodigy (Jadon Sancho).
Pinto is in a Hungarian jail facing extradition to Portugal and well on his way to becoming the Julian Assange of football. City strenuously denies all these claims but behind it all, says Amnesty International, is "the owners' brazen attempt to sportswash their country's deeply tarnished image".
The idea of a tiny nation being able to punch above its weight and enhance — and even cleanse — its image on the world stage through a sport played by others in a far-off land may strike many as far-fetched.
But the image of this authoritarian state accused of numerous human rights violations could hardly contrast more starkly than with the enlightened way City is run, and its thrilling style of play. ADUG has built the best training centre in the world, regenerated a derelict corner of Manchester and even consults fans over badge designs and seating plans.
As for the football, after City mesmerised crowds to win the EPL by a record margin last season, BBC Match of the Day presenter Gary Lineker spoke for millions when he said: "We'll always be grateful to Pep Guardiola." The gratitude goes to the manager and players rather than Abu Dhabi.
Politically, Qatar has been accused of much worse — "slave labour" on an industrial scale in building extravagant but single-use stadiums for the World Cup. Losing it now — almost unthinkable at this late stage — would undermine its whole soft power/sportwash strategy. The trouble is that staging it might do that anyway.
Hosting last year's World Cup, Russians were on their best behaviour to counter previous negative impressions — annexing Crimea, invading Ukraine, shooting down MH17 and poisoning their own citizens in another country. As tens of thousands of pleasantly surprised visiting fans testified, they pulled it off.
Whether Qatar can match that is doubtful with its laws on alcohol, women's rights and many other freedoms. How this tiny speck of a nation without any sporting heritage could be chosen ahead of the US and Australia raised more than just suspicions about the vote in the first place, of course.
The committee that chose it has gone, the boss of FIFA has gone, but Qatar still clings to the prize. But now there are fresh accusations about how broadcaster Al Jazeera may have affected the bidding process by offering five times the going rate even before the vote was taken.
No one expects Qatar to lose it, though, and if they did, they would be sure to compete with Al Mubarak for the services of those top lawyers. But if the hosts fail to do what Russia did and dispel the negatives during the tournament, it will be seen in a dimmer light than simply highlighting your weaknesses.
Earlier this month, Qatar discovered that the vagaries of bounce, a slippery field and VAR technology can destroy the best-laid plans as PSG crashed out of the Champions League to a virtual Manchester United reserve team.
PSG ticks all the boxes of what's not to like in a club. Playground bullies, winning everything in France but finding ways to collapse when the Big Boys come around; no history, plastic fans, buying the world's most expensive player (Neymar) and giving him a contract that spares him hard tackling in training.
The Holy Grail for the Qatari owners is the Champions League but since the takeover in 2011, they are nowhere near it. Some say the club is cursed. After the late penalty decision, Neymar, who was not playing, had to be restrained while the club's Qatari president Nasser Al Khelaifa, kicked down a door.
Just what is Qatar getting from this puzzles observers but the point of sportswashing is that being associated even with prima donnas in a popular sport can only be an improvement on being labelled an oppressive regime with an almost permanent entry in Amnesty International's bad books.
But is it? It is not just fans who are having their doubts. An Oxford University study last year on how the human rights issue affected Qatar concluded: "Through our case study of Qatar, we have shown how criticism in these areas has emerged via the state's engagement with global sport and acquisition of the 2022 World Cup."
They called it "soft disempowerment". Football fans call it an "own goal".
---
Bob Holmes is a longtime sports writer specialising in football
Save by subscribing to us for your print and/or digital copy.
P/S: The Edge is also available on Apple's AppStore and Androids' Google Play.