This article first appeared in Forum, The Edge Malaysia Weekly, on May 3, 2021 - May 09, 2021.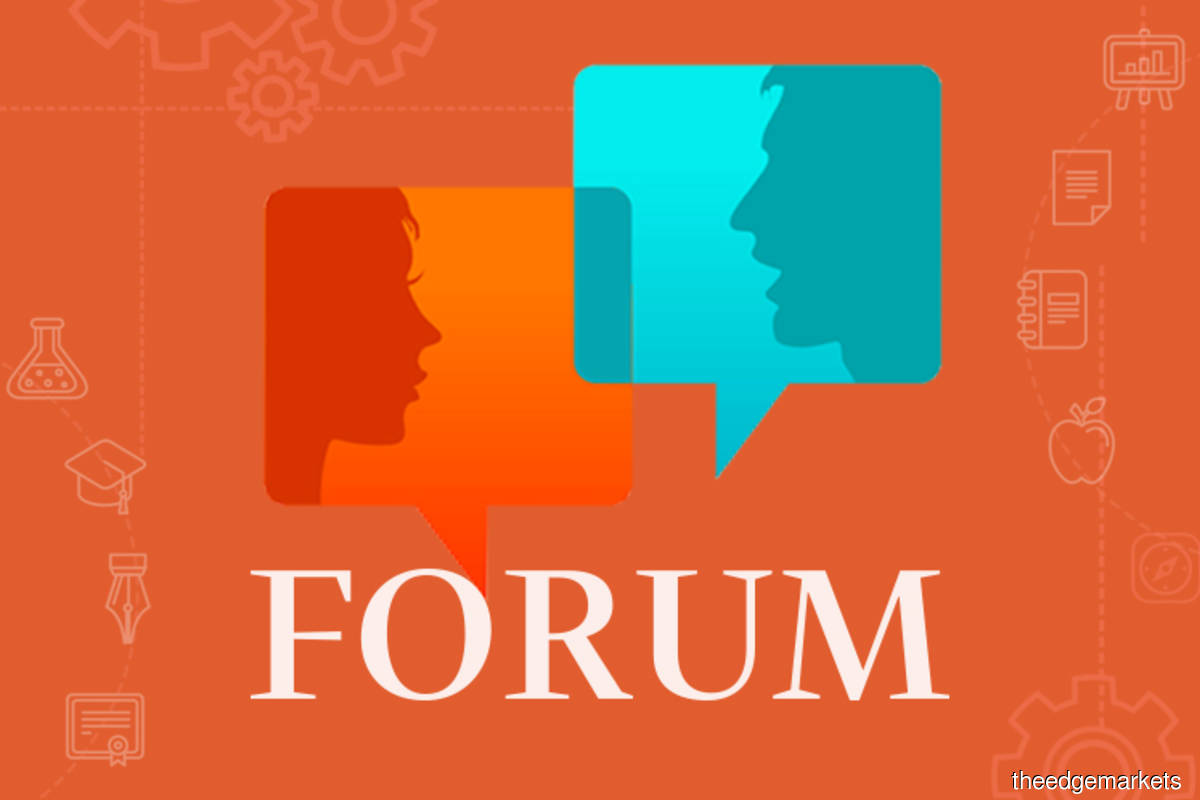 Never let a good crisis go to waste," said Winston Churchill. And certainly not a crisis as full of perils and opportunities as the European Super League (ESL) presented. The bungled attempt to grab football's holy grail has already galvanised the game, given genuine hope of a reboot, and suggested that ills once considered terminal might be curable after all.
Churchill's words came at the end of World War 2, which led to the formation of the United Nations. Those celebrating victory over the ESL are also saying: "It must never be allowed to happen again." At long last, there just may be the unity and will to prevent a recurrence.
But the crisis is not yet over. Barely noticed amid the furore, European football's governing body UEFA granted many of the ESL clubs' wishes in the new Champions League (CL) format. And unless they are repealed, 2024 will see the advent of a Super League-lite.
Nor has ESL, and Real Madrid president Florentino Perez, given up. Like fellow recalcitrant Barcelona, his club desperately needs the cash, and he is now demanding penalties for the 10 who jumped ship. Opinions differ on whether he is like Monty Python's dismembered Black Knight or Fatal Attraction's Glenn Close — and ready to rise from the bathwater.
Until the rest of football said "enough is enough", it had looked inevitable that a match would soon kick off with one team already a goal up. After all, in three years' time, a so-called Big Club will qualify for the CL even if it finishes below a "smaller" rival in their domestic league.
This is just one of the heresies that the ESL brigade had bullied UEFA into agreeing — which they did in a vain attempt to avert the formation of the breakaway league. These "wild card" entries are based on historical performances and will act as insurance against a slip-up. If this rule were in force for next season and West Ham came fourth and Liverpool fifth, six-time winners Liverpool would go through.
Further protection against an upset — and more revenue — will come from squeezing 100 extra matches into the group phase. Manchester City midfielder Ilkay Gundogan asked: "With all the Super League stuff going on, can we please also speak about the new Champions League format? More and more games, is no one thinking about us players? The new UCL format is just the lesser of the two evils in comparison to the Super League."
At an EPL captains' Zoom meeting, opposition to the ESL was unanimous while Marcus Rashford and Jordan Henderson, who helped the poor during lockdown, suggested they would rather deal with food banks than JP Morgan. Having socially aware players speaking out is another sign of how unlevel the playing field has become since billionaires began turning the beautiful game into just another ugly business.
As for the fans, "the game has gone" had become a mantra of the disaffected, with the sight of multi-millionaire players feigning injury causing many traditionalists to turn away in disgust. Their feelings on the ESL have been highlighted by protests, effigies and some astutely-worded banners. And overnight, there seems a realistic hope of getting at least some of the game back. An early sign of new-found cooperation came with the whole of football boycotting social media for four days this weekend (starting April 30).
But for the rout of the ESL to be a true turning point, the current momentum must be maintained. Encouragingly, as the dominoes fell, the stars seemed to align in favour of football. UEFA president Aleksander Ceferin has said he will revisit the contentious CL agreement and the UK government has brought forward a fan-led review with a special focus on the German 50%+1 system of ownership. The rebels have also been kicked out of the European Clubs Association (ECA).
For its part, the English Premier League has already dropped representatives of the Big Six clubs from subcommittees and is set to change its rules to ensure that no member club will ever be able to join a breakaway European league again. A general governance review with the FA that was already under way has switched emphasis to focus specifically on ensuring against this.
With a rare moment of unity within the game, it is the perfect time to right the many wrongs — chief among them the uneven distribution of wealth and the disdainful treatment of genuine supporters. Never again should a member (Bury) of the league since 1894 be allowed to go bust when a week's wages from an EPL player would have saved it.
Fans have to be listened to and allowed to have a seat on the board. They deserve some spoils from their victory; the remaining 14 Premier League clubs want an end to being treated as second-class citizens, and the English Football League (EFL) wants an end to being treated like a third world country.
Another reason to strike now is that the enemy has lost its trump card  of being able to use the threat of a Super League as a bargaining chip. It had done this successfully for decades but now it's gone, it's difficult for them to know where to go from here. Reports suggest that many are still reeling from the turn of events — shocked at losing the goodwill of their fans as well as their voice in both England and continental Europe.
As football's leading historian David Goldblatt put it: "The greed of the European Super League has been decades in the making." But not everyone thought the perpetrators were stupid. Ex-Crystal Palace owner and broadcaster Simon Jordan said: "Essentially, they wanted to create their own digital platform; a Netflix for football. Netflix is now worth more than £200 billion selling content that isn't theirs.
"Football would be selling its own content. Imagine 100 million or more subscribers, around the world, paying £10 per month. What those 12 clubs need to do, however, is take everyone with them next time: the other clubs, FIFA, UEFA, the FA, the Premier League and so on."
Football will be hoping there is no "next time" while the failure of an American-style venture was noted by the US edition of The Economist. It wrote: "It was a bad month for imperial hubris," and, comparing the ESL defeat with the difficulties with the Taliban, added: "As in Afghanistan, the American investors were wilfully ignorant of an alien culture."
The US thought it had a victory there but let it go to waste. Football cannot afford to do the same.
---
Bob Holmes is a long-time sportswriter specialising in football