This article first appeared in Forum, The Edge Malaysia Weekly, on September 30, 2019 - October 06, 2019.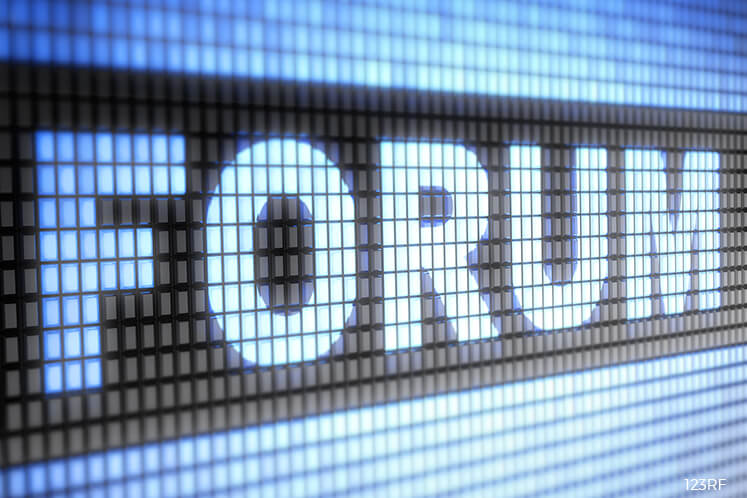 As Lyndon Johnson claimed, it is possible to chew gum and think at the same time. Nor is it asking too much to make a success of being simultaneously involved in the English Premier League (EPL) and Malaysian football. Where others have fallen between these two distant stools, one Malaysian company is currently sitting pretty on both of them.
Instead of finding itself an unwitting sugar daddy to agents and mercenaries, Petaling Jaya-based QI Group supports the English champions of the past two years — Manchester City, no less. Through its popular direct selling brand, QNET, the company is a much sought-after partner and offers City a database of more than 10 million names.
Meanwhile, back home, the company has bought Malaysian Super League new boys, PJ City. Previously known as MIFA, the predominantly Indian club was facing bankruptcy at the end of last year. But since being taken over by the QI Group, it has been renamed, rebranded and rejuvenated.
Nope, it's not a case of "doing a Man City" — or even "a JDT" — by spending a fortune on players. The transformation is happening in a more organic and noble way. Indeed, it is the opposite of the instant fix — it is recruiting from the streets, the kampungs, the grassroots.
All this stems from QI Group head honcho Datuk Sri Vijay Eswaran's lifelong love of football and memories of Malaysia's golden age. Still lauding the sepia legends of Mokhtar Dahari, Soh Chin Aun, Santokh Singh and James Wong, he says, "They were great players from the grassroots who played their hearts out and I would like to see that spirit today."
If it is a familiar refrain from a nostalgia-driven romantic, it is only half of this contrasting story. Alongside a dream to return to those days at home is the hard sell abroad — the commercial need for global exposure for his company. And nothing epitomises the two-speed approach more than the main exhibits in the lobby of his plush office tower — a gleaming Marussia F1 car and a life-sized bronze statue of Mahatma Gandhi with a walking stick.
With the legendary Indian leader as his inspiration, Eswaran loves to come out with mantras like, "Mercenaries may pave the way but it is missionaries who win the day." It also goes some way to explaining how he has gone about owning a club. As he explains, he is on a mission himself.
"Here [in Malaysia], I would like to see teams that are run by the states become truly professional clubs just as in the EPL. PJ City is the only example of that so we want to prove that it can work. I have never seen money do the work by itself.
"Other Malaysian businessmen had chosen to dabble in the EPL which can cost a pretty penny. If I am going to spend that kind of money, I would rather do it here for the benefit of the sport. I would rather be a big frog in a small pond. And that is how we did this."
We are sitting in the plush and lofty acres of his PJ control tower, walls adorned with letters, photos and football shirts of luminaries ranging from Winston Churchill to Johan Cruyff. I ask him what was the attraction of QNET to City.
"It worked for both of us as we are one of the biggest players around in e-commerce, especially in emerging markets. Between City and us, it would also gain a partner with a neutral fan base, especially in countries like India and Vietnam. These are greenfield markets." Even City, it seems, accepts that in the rest of East Asia, Liverpool and Manchester United have 80% of the fans between them.
But he says City pulled a masterstroke to clinch the deal. "We have a school for children with special needs in Malaysia. During our initial meetings we had told them about it. And then the icing on the cake was their sending [then skipper] Vincent Kompany to the school to raise awareness about it. He was great with the children, he played with them for a couple of hours. I thought that was pretty awesome."
"The question always posed to us is, 'Why Man City? Why EPL?' It is simply the number of eyes. That is why we went into F1 nearly 10 years ago. If you want to take any sport, football by far has the greatest number of viewers. By that same token, with PJ City — being mavericks so to speak — we have garnered our own support. It is obvious there is some interest out there."
MIFA fans were initially upset about the club losing its identity and deserted it in droves. But since then there has been a steady build-up of support that mirrors the make-up of PJ — nothing if not multi-racial. It is also a sign they are buying into what he is trying to do and the ethos he is creating.
"PJ City has 34 recruitment centres nationwide," he says proudly. "The whole concept of an academy is elitist and, in a way, defeats the purpose. The trick is to find players out on the street and keep building them up as they go through their school life. And we have a network of scouts who cover 600 schools. We are also looking at children from disadvantaged backgrounds. We want those who have a hunger to play.
"Last season, I threw a challenge to them. I said, 'Guys, make it to the Super League. As a stopgap, I will support you to the end of the Premier League season but if you do not qualify, we will part ways.' But they pulled a rabbit out of the hat and made it. And this time, they have stayed up and even beat JDT.
"I have never been a believer in having too many foreign players in the team. It is not ideal for the development of the sport, despite us having five. I gave in to the coaches. I want to reduce that. I believe we have enough local talent. One or two foreign players is okay but five is too many. My purpose is to improve Malaysian football, not the Super League."
I ask if he hopes that PJ can ever aspire to belong to City's mothership, the City Football Group, which includes New York and Melbourne. "It is always possible when you think about it. I want to build up PJ City and turn it into the best team in the country, pretty much the way I view Manchester City in the Premier League."
It may be a smallish pond, but no one should mistake the ambition. For a few years now, those caught in the Federal Highway crawl from Subang cannot miss the larger-than-life images of Manchester City stars looking as if they are abseiling down the QI Tower building in PJ8.
Could it be that in the not too distant future, we could instead be seeing pictures of PJ City stars scaling those dizzy heights?
---
Bob Holmes is a longtime sports writer specialising in football