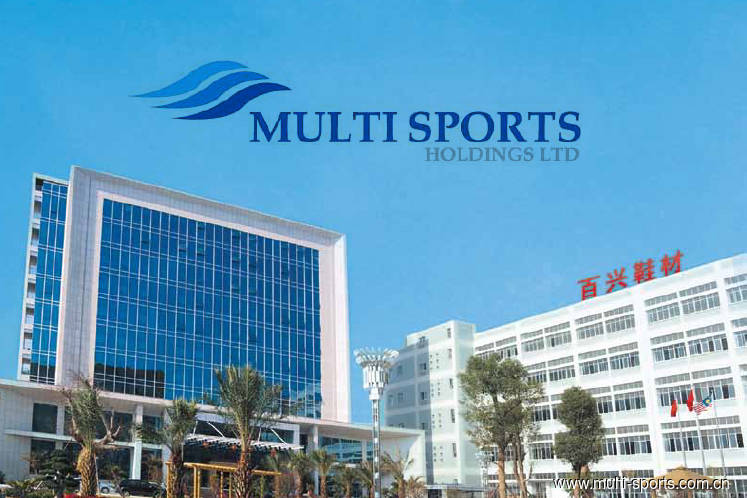 KUALA LUMPUR (Dec 2): Bursa Malaysia Securities Bhd has publicly reprimanded Multi Sports Holdings Ltd for breaches of the Bursa Malaysia Securities Main Market Listing Requirements (Main LR).
In a statement today, Bursa Securities said Multi Sports was publicly reprimanded for committing breaches of the following provisions of the Main LR:
paragraph 9.23(1) of the Main LR for failing to issue the company's annual report that included the annual audited financial statements together with the auditors' and directors' report for the financial year ended Dec 31, 2017 (AR 2017) on or before April 30, 2018. The AR 2017 was only issued on June 7, 2018, after a delay of 23 market days, and
paragraph 9.22(1) of the Main LR for failing to announce the quarterly report for the financial period ended March 31, 2018 (QR1 2018) on or before May 31, 2018. The QR1 2018 was only announced on June 14, 2018, after a delay of 10 market days.
"The company had represented that there was no staff/organisational support and limited resources.
"However, a listed company has the obligation to establish a proper and effective finance function including the necessary resources to ensure timely preparation of the financial statements in accordance with the Main LR," said Bursa Securities.
The stock market regulator said the finding of breach and imposition of the above penalties on Multi Sports were made pursuant to paragraph 16.19 of the Main LR upon completion of the due process and after taking into consideration all facts and circumstances of the matter including the materiality/impact of the breaches to Multi Sports and its shareholders/investors and that Multi Sports had previously breached the Main LR.
"While Bursa Malaysia Securities has not found any of Multi Sports' directors to have caused or permitted the above breaches by the company, Bursa Malaysia Securities wishes to highlight and remind that it is the duty of the directors to maintain appropriate standards of responsibility and accountability in ensuring compliance of the Main LR," it said.
It said the board of directors of Multi Sports at the material time of the breaches were Terence Selvarajah, Naren Anand Gill, Clarence Yeow Kong Chew and Guan Swee Kwee.
"Bursa Malaysia Securities views the contraventions seriously as the timely submission of financial statements is one of the fundamental obligation of listed companies and is of paramount importance in ensuring a fair and orderly market for securities traded on Bursa Malaysia Securities and necessary to aid informed investment decisions," it said.