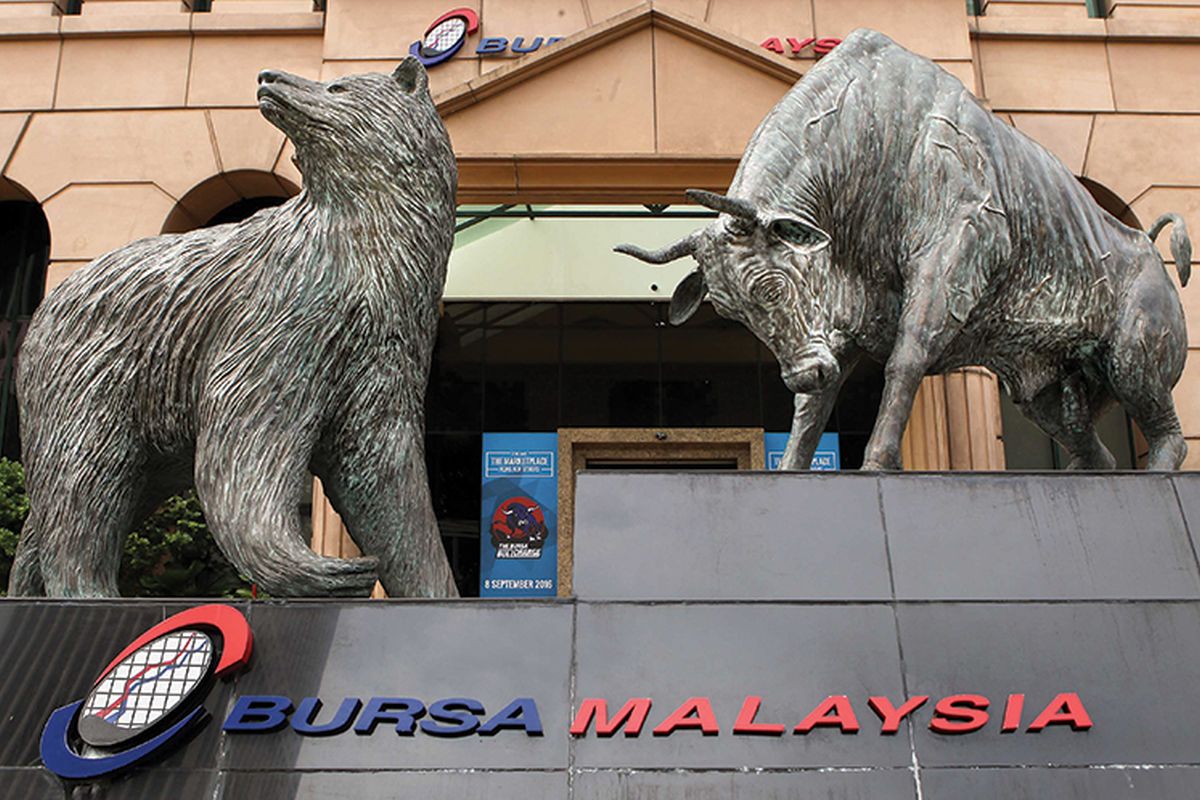 KUALA LUMPUR (March 4): Bursa Malaysia Securities Bhd (Bursa Malaysia) has publicly reprimanded Mohd Ikmal Zulkifli and ordered him to be struck off its register for carrying out trades in the accounts of two clients without their permission.
Ikmal, who was attached to RHB Investment Bank Bhd's Pandan Indah branch office here at the time of committing the offence, was also fined RM28,500.
In a statement today, the local bourse operator said Ikmal had misused Client A's account to carry out his own trading activities of share speculation on numerous trading days.
Over a period of two months, he misused Client B's account to carry out trades based on his own discretion without Client B's knowledge and consent; the shares were then force sold.
It said these trades had resulted in losses in the clients' accounts, which they then disputed.
"Ikmal had also wrongfully applied/used monies/sales proceeds/contra gains in Client B's trust account to settle Ikmal's unauthorised purchases or to off-set fully or partially against the contra losses incurred arising from Ikmal's contra trading," it said.
The sanctions, in particular the fine and striking off, reflected the severity and extent of the breaches and were imposed after Bursa Securities had considered, amongst others, the extent or materiality of the personal or unauthorized trades by Ikmal, it added.
"Ikmal's conduct was tainted with dishonesty/bad faith and impinged on his integrity and honesty as a Registered Person as shown by, amongst others, the following aggravating factors/conducts: (i) Ikmal had continued to trade in Client A's account despite Client A's warning for him to stop the transactions, (ii) Ikmal had committed the breaches for his personal benefit/financial gain, (iii) Ikmal had attempted to conceal his misconducts in Client A's account from the management of RHBIB and (iv) Ikmal had failed to settle the Clients' losses despite several promises to do so.
"As an experienced Registered Person, Ikmal knew or ought to know that he should not use or initiate any arrangement to use any client's account for his personal trades and to share the profits with the client. Hence, the client's purported agreement/consent to the arrangement would not absolve Ikmal from the breaches.
"Ikmal's misconducts had clearly undermined investor protection, particularly protection of clients' accounts and monies which is one of the fundamental obligations of a Dealer's Representative (DR) and must be upheld at all times," it said.
Bursa Malaysia added that he had asserted mitigating factors and did not dispute/admitted to the breaches.
The bourse operator said the public reprimand was imposed on Ikmal as a deterrent to create market awareness and reinforce its serious view for cases involving abuse or misuse of clients' accounts by DRs.
"Bursa Malaysia Securities views seriously misconducts that impinge on the professional conduct and integrity of Registered Persons and compromise clients' protection as such misconducts may adversely affect and damage market integrity and public confidence. Bursa Malaysia Securities will not hesitate to take appropriate action against anyone who engages in such misconducts, including imposition of fines and suspending/restricting/striking off a Registered Person from the Register commensurate with the severity of the breach," it added.