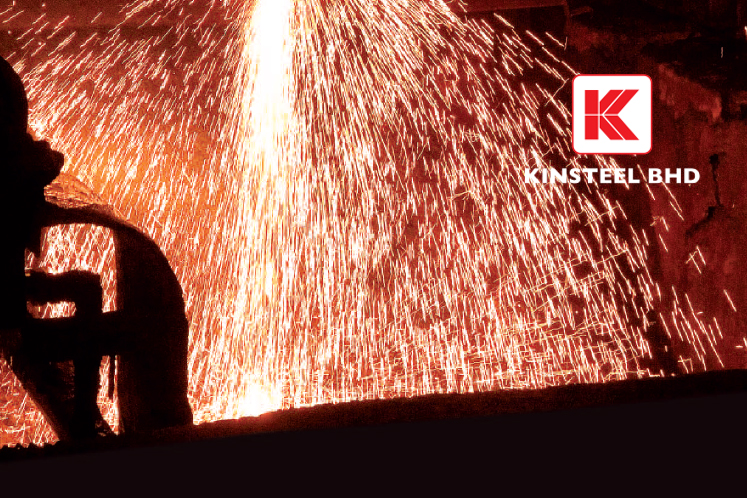 KUALA LUMPUR (May 3): Bursa Malaysia Securities Bhd has publicly reprimanded Kinsteel Bhd and its directors for breaches of its Main Market Listing Requirements and slapped four directors with fines totalling RM44,800.
The integrated steel manufacturer failed to issue its annual report, annual audited financial statements and auditors' and directors' reports for the financial year ended June 30, 2017 on or before Oct 31,2017. The company only issued the annual report on Dec 15, 2017.
The five directors reprimanded are group chairman cum managing director Tan Sri Pheng Yin Huah, chief executive officer Datuk Henry Pheng Chin Guan, executive director Datuk Lew Choon, non-independent non-executive director Pheng Chin Huat and independent non-executive director Chong Hoi Sheong @ Chong Hoi Cheong.
Yin Huah and Chin Guan were fined RM16,000 each, while Lew and Chin Huat received a smaller fine of RM6,400 each.
"The finding of breach and imposition of the above penalties on Kinsteel and its directors were made pursuant to paragraph 16.19 of the Main LR upon completion of due process and after taking into consideration all facts and circumstances of the matter including the materiality/impact of the breach to Kinsteel and shareholders/investors, the role, responsibilities, knowledge and conduct of the directors and mitigating factors," said Bursa Malaysia Securities.
The regulator said it views the contravention seriously as the timely and accurate submission of financial statements is one of the fundamental obligations of listed companies and is of paramount importance in ensuring a fair and orderly market for securities traded on Bursa Malaysia Securities and is necessary to aid informed investment decisions.