This article first appeared in The Edge Financial Daily, on March 31, 2020.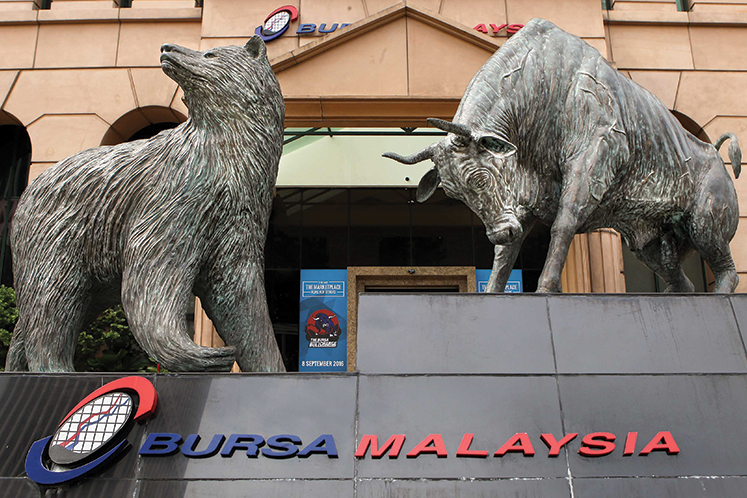 Bursa Malaysia Bhd
(March 30, RM5)
Maintain sell with a lower target price (TP) of RM3.40: In our view, despite seeing relatively high trading values in the equity — with an average daily trading value (ADV) of RM2.5 billion or +3.7% year-on-year (y-o-y) and +20.4% quarter-on-quarter (q-o-q) — and derivatives markets with 82,000 contracts or +73% y-o-y and +30% q-o-q on Bursa Malaysia Bhd, we believe investors' sentiments will start to weaken in the coming months, as the reality of a recession starts to sink in the first half of 2020 (1H20), according to our economist.
Based on Affin Hwang Capital's latest gross domestic product growth forecast of -3.5% for 2020, we expect a sharp contraction in private consumption spending especially in 1H20.
Due to high market volatility in the first quarter of 2020 (1Q20) — up from 30% in January to 50% in March — it drove up Bursa's overall trading values.
Based on our estimates, Bursa could see a net profit of RM53 million to RM55 million for the first quarter ending March 31, 2020 (1QFY20) or a higher revenue of approximately 13% to 17% y-o-y, underpinned by our forecast revenue of RM132.3 million for 1QFY20 comprising securities trading revenue of 50%, derivatives of 17.6%  and a stable fee income of 32%.
As a result, our estimated FY20 net profit is tweaked by +17.4% to account for Bursa's robust 1QFY20 revenue. For FY21 and FY22, we have made minor adjustments of -3.2% to -4.4%.
Our "sell" rating is reaffirmed, while revising downwards our 12-month TP from RM4.50 based on a 2020 estimated price-earnings (PE) multiple target of 23 times, to RM3.40 based on a trough valuation PE multiple target of 15 times on 2020 estimated earnings per share.
Our assumptions for Bursa for FY20, FY21 and FY22 are an equity average daily value of RM1.9 billion, RM1.7 billion and RM1.8 billion and derivatives average daily contracts of 58,000, 52,000 and 55,000 respectively.
Upside risks are higher-than-expected fund inflows, a revival in investor confidence and an increase in trade or clearing fees. — Affin Hwang Capital, March 30