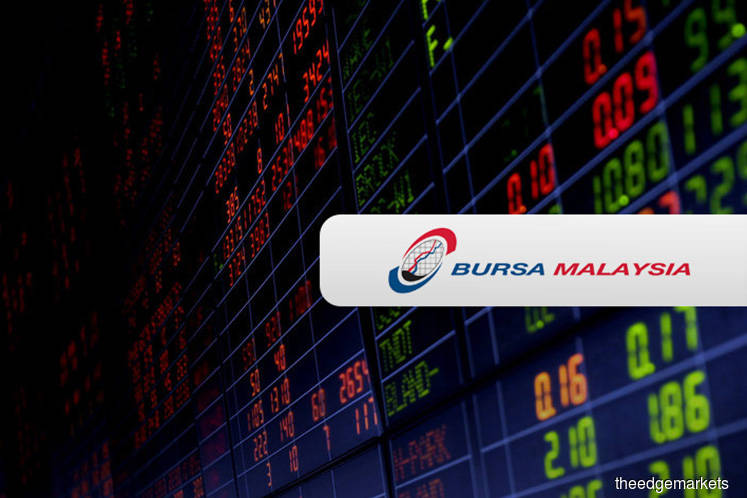 KUALA LUMPUR (Oct 11): AmInvestment Bank Bhd has maintained its "Hold" call on Bursa Malaysia Bhd at RM6.04 with an unchanged fair value of RM6.70.
In a note today, the research house said Bursa's profit after taxation and minority interests (PATAMI) for the third quarter of 2019 (3Q19) is likely to be softer compared to RM46 million in 2Q19, premised on a lower daily average traded value (DATV) for the securities market.
"This is despite an improvement in the average daily contracts (ADC) for the derivatives markets supported by a higher number of contracts traded for crude palm oil futures (FCPO) with the rise in volatility of CPO prices in 3Q19," it said.
AmInvestment said DATV (on outright monetary transactions (OMT) basis) for equities was lower at RM1.85 billion in 3Q19 compared to RM2.02 billion in 2Q19.
"Year to date (YTD) up to 9M19, the DATV (OMT) for equities was only RM2 billion versus our expectation of RM2.2 billion for the full year of FY19," AmInvestment said.
AmInvestment expected earnings for 3Q19 to come in at around RM43 million to RM44 million. This will bring the 9M19 profit to RM137 million.
As for the derivatives markets, 3Q19 witnessed stronger ADC for FCPO but lower ADC traded for KLCI futures (FKLI).
The research house noted that ADC traded for all types of futures in 3Q19 were still higher at 58,700 compared to 51,112 in 2Q19.
On the newer futures introduced, namely the mini FTSE Bursa Malaysia Mid 70 Index, USD RBD Palm Olein and Gold Futures, the ADC traded are still significantly lower compared to FCPO and FKLI albeit improved transactions in 3Q19 compared to 2Q19.
According to the research house, Bursa's operating expenses are expected to be stable quarter-on-quarter in 3Q19.
"This is due to the recent amendments to the Globex Services Agreement (GSA) executed between Bursa and CME in 2009 which included a revision to the tiered fee structure on the provision of Globex services by CME," it said.
Bursa will be releasing its 3Q19 results on Oct 29.