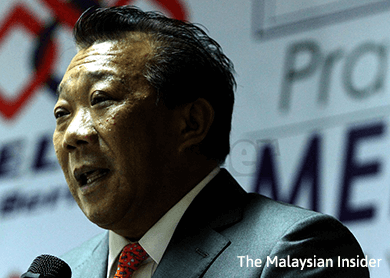 KUALA LUMPUR: A Barisan Nasional (BN) federal lawmaker has also slammed two senior executives of 1Malaysia Development Bhd (1MDB) for missing a parliamentary inquiry into the troubled company, saying their absence "does not make sense".
Long-serving Member of Parliament Datuk Bung Moktar Radin (BN-Kinabatangan) said issues involving the state investment firm were of public interest.
"It does not make sense. They are the people responsible and they should tell people what is going on in 1MDB," he said outside the parliament lobby yesterday.
Parliament's Public Accounts Committee (PAC) confirmed on Monday that it was postponing yesterday's scheduled inquiry into the debt-laden firm as president and group executive director Arul Kanda Kandasamy as well as former chief executive officer (CEO) Datuk Shahrol Halmi were unavailable. Both are key witnesses in the PAC's inquiry into finance ministry-owned 1MDB, which has incurred RM42 billion in debt in just six years of operations.
Bung Moktar, a four-term MP, said the PAC had summoned the duo to attend the inquiry as soon as possible.
The absence of the two senior executives was conveyed to the PAC in a letter from the finance ministry last Friday, and sparked criticism from opposition party DAP, former finance minister Tengku Razaleigh Hamzah as well as top banker Datuk Seri Nazir Razak, the CIMB Group Holdings Bhd chairman, who has in the past called for more accountability from 1MDB.
Prime Minister Datuk Seri Najib Razak is also finance minister and heads 1MDB's advisory board.
Yesterday, DAP parliamentary leader Lim Kit Siang asked if Najib had agreed to Arul and Shahrol missing the scheduled hearing, and whether the two had valid reasons for their absence.
Criticism has been mounting over the Finance Ministry's wholly-owned investment vehicle, established in 2009, which has chalked up debts of up to RM42 billion, backed by Putrajaya. — The Malaysian Insider
This article first appeared in The Edge Financial Daily, on May 27, 2015.