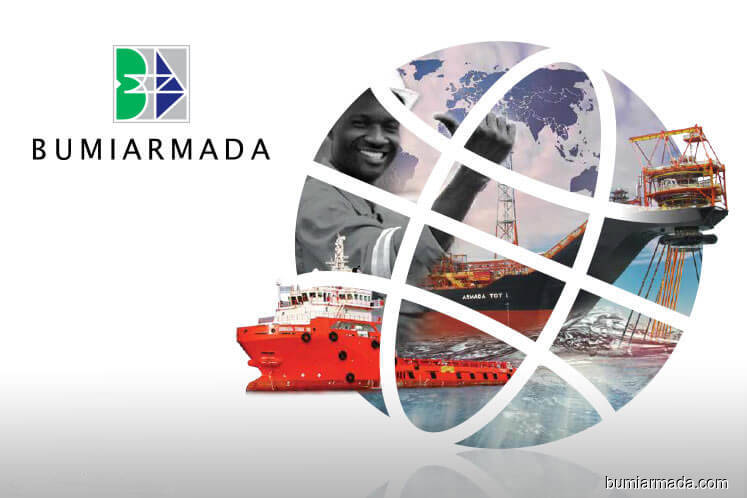 KUALA LUMPUR (Aug 29): Bumi Armada Bhd's wholly-owned subsidiary Armada Kraken Pte Ltd (AKPL) agreed to pay charterers of its Armada Kraken floating production storage and offloading (FPSO) vessel US$15 million (approximately RM60 million), after they agreed to mutually waive their respective rights under the bareboat charter.
In a filing with Bursa Malaysia today, Bumi Armada said AKPL had on Monday (Aug 27) entered into into an amendment agreement number two (AA2) with EnQuest Heather Ltd, EnQuest ENS Ltd and Nautical Petroleum Ltd, to mutually waive their respective rights under the bareboat charter, that arose from certain claims and events.
Bumi Armada said today: "This sum is to be fully paid by 17 December 2018. The execution of AA2 allows AKPL and the charterers to progress the project on a more defined basis towards final acceptance, in a mutually beneficial manner, and without being encumbered by historical events. AA2 reflects the parties' commercial consensus on certain technical requirements under the bareboat charter. Furthermore, AA2 provides an objective roadmap towards final acceptance and mitigates various exposures under the original contract."
"The agreed sum represents the full and final settlement of certain claims between the charterers and AKPL that relate to or arose from events or circumstances which commenced or occurred prior to the effective date (of AA2 on July 31, 2018)," Bumi Armada said. 
According to Bumi Armada, as per the agreement on the basis to calculate the compensation, the signing of AA2 is expected to mitigate Bumi Armada's long term financial exposure under the bareboat charter. 
"The estimated negative financial impact on profit or loss of the Bumi Armada Group for 2018 is approximately USD25 million (approximately RM100 million). An impairment assessment has been carried out by the company, based on the terms in AA2. As a result, the company recognised an impairment expense of USD119 million (approximately RM477 million) in the financial statements," Bumi Armada said.