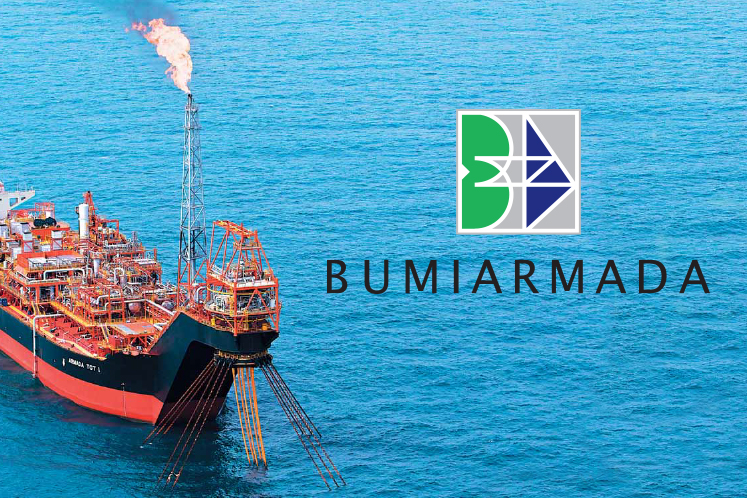 KUALA LUMPUR (Sept 6): Bumi Armada Bhd, which is currently looking for buyers for its 39 offshore support vessels (OSVs) and non-utilised floating production storage and offloading (FPSO) vessels, has managed to find a buyer for its Armada Perdana FPSO in Century Energy Services Ltd for US$40 million (approximately RM167.17 million).
However, the Armada Perdana FPSO was previously estimated to have a book value of up to RM300 million.
In a filing with Bursa Malaysia today, Bumi Armada said its wholly-owned subsidiary Armada Oyo Ltd (AOL) has entered into an agreement with Century Energy Services Ltd (CESL) for the sale of Armada Perdana FPSO.
According to the filing, the buyer plans to redeploy the vessel to another field in Nigeria.
CESL has already paid US$4.5 million out of a US$5.5 million deposit to AOL, with the oustanding amount to be satistifed before the end of the year.
Additional vessel expenses incurred from Aug 1 until the delivery date of the FPSO will be offset against the purchase price.
Then, another US$5 million is payable within six months of the delivery date or on the first oil date.
The remaining US$17.9 million will be paid within two years from the first oil date.
"To secure the unpaid portion of the purchase price, Bumi Armada will hold a mortgage over the Armada Perdana FPSO," it said.
"The group will recognise the unpaid portion of the purchase price as and when funds are received from CESL.
"The gain to be recognised for the financial year ending December 31, 2019 will be approximately US$5 million.
"The conclusion of the sale of the Armada Perdana FPSO will absolve the group from its demobilisation obligations," it said.
To recap, Bumi Armada suspended operations on Armada Perdana in June 2017 after irregular payments from Erin Petroleum Nigeria Ltd but allowed continuing oil produced to flow into Armada Perdana and a one-off cargo intake by Erin.
In April 2018, Bumi Armada received a notice from Erin advising of a purported "Force Majeure Event" and requesting immediate shutdown of operations on the FPSO Armada Perdana. The company was also served a notice to seize the entire crude oil produced and stored in Armada Perdana in Nigeria.
Later in October 2018, Bumi Armada received notice that a manager in Nigeria will be appointed to oversee the sale and disposal of the crude oil stored on Armada Perdana.
A portion of the sale proceeds will be used to partially settle outstanding amounts owed to Bumi Armada's unit, Bumi Armada (Singapore) Pte Ltd (BASPL).
Shares of Bumi Armada closed down 0.5 sen or 1.92% today at 25.5 sen with a market capitalisation of RM1.499 billion.