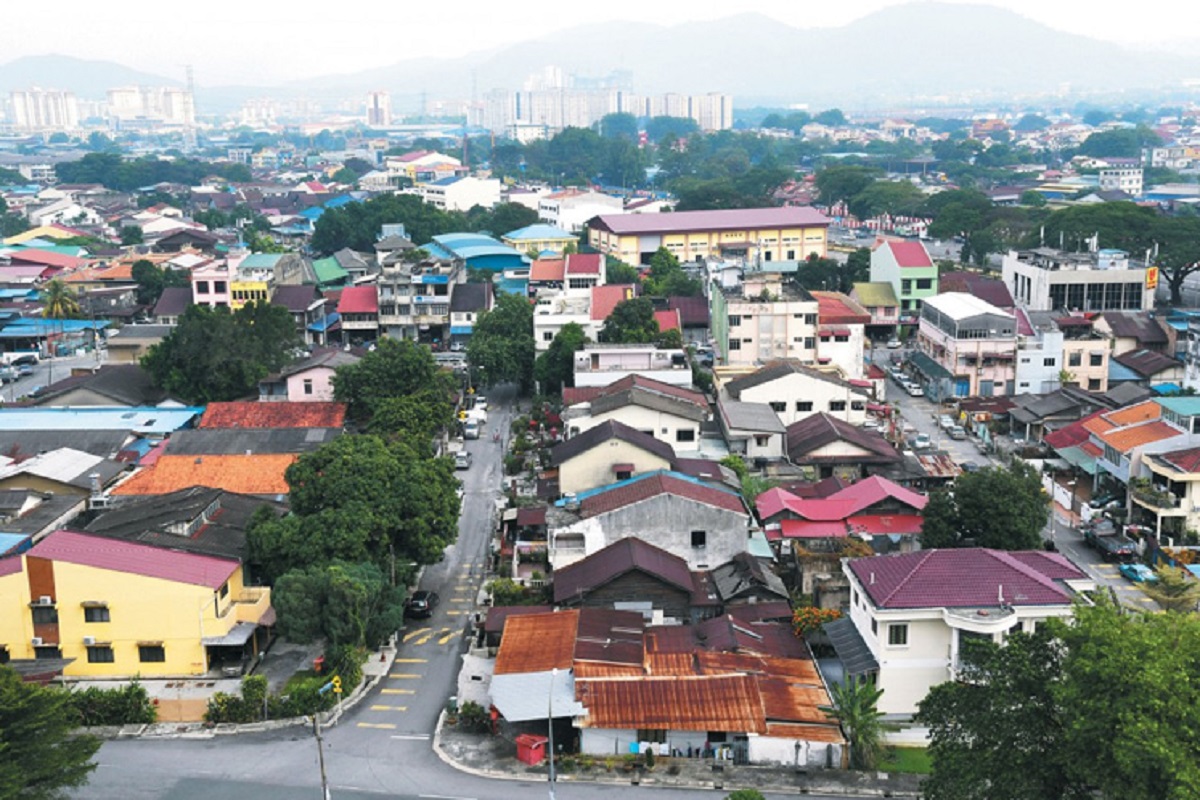 KUALA LUMPUR (Nov 4): The Association of Valuers, Property Managers, Estate Agents and Property Consultants in the Private Sector Malaysia (PEPS) has proposed that the government waive the real property gains tax (RPGT) across all property sectors involving transactions of less than RM10 million in 2021 to stimulate the property market.
In its Budget 2021 wishlist, PEPS said the waiver should only be applicable for individual citizens, permanent residents and companies, and not non-citizen buyers, who are currently charged 30% on properties disposed of from the first to fifth year, and 10% thereafter.
For properties sold in 2021 that are priced above RM10 million, the proposed RPGT rate should be 15% on the chargeable gain after deducting the first RM10 million, said the association.
Meanwhile, PEPS is also asking for property transactions above RM1 million to be taxed at a lower 3%, from the 4% currently.
"Currently the stamp duty waiver under the Home Ownership Campaign (HOC) is only for primary sales. PEPS's [wish] is for the stamp duty waiver to be also applicable, to both primary and secondary residential sales in 2021," it noted.
The association is also advocating for the government to form a National Housing Centralised Corporation to manage affordable housing in the country.
PEPS said this new body would be in charge of planning, coordinating and implementing government blueprints and plans on affordable housing nationwide, bringing all government agencies on affordable housing under one roof and leasing with state governments on affordable housing — including getting state governments to release land for affordable housing development and identity suitable developers for joint ventures (JVs).
At the same time, PEPS said this proposed body would also undertake market research to ensure that there is effective demand, and to partner with developers for affordable housing developments.
This new entity would also propose that a certain percentage of private developer's townships be dedicated to affordable housing.
It also noted that there should be clear planning guidelines on all affordable housing by getting all local authorities to gazette local plans and designate areas for affordable housing, resulting in minimal red tape and lower house prices.
PEPS also said independent market feasibility studies should be mandatory for all property development projects before planning approval and bridging financing from banks are given.
"This is the only workable market-based measure to curb our perennial problem of oversupply or overhang," it said.
In order to assist developers, PEPS suggested that the government look into reducing compliance costs that developers pay for the building of infrastructure for utility companies, the gradual release of Bumiputera sales quotas starting from the end of the first year of construction to completion.
PEPS also opined that government-linked companies (GLCs) should release their land bank through JVs with developers to jointly develop affordable housing projects.
To address the property overhang, it has proposed that the Employees Provident Fund (EPF) allow more funds from Account 2 to be withdrawn for affordable housing purchases, as well as employers' contributions to the fund be waived next year, while employee contributions should be discretionary.
PEPS also proposed that the loan moratorium be extended with borrowers making interest payments only until June 2021. At the same time, it wants the Malaysia My Second Home (MM2H) Programme to be revived.
Additionally, it wants an extension of the HOC to cover serviced apartments and Small Office/Home Office (SOHO), Small Office Virtual Office (SOVO) and Small Office/Flexible Office (SOFO) commercial units in order to boost the entire property market next year.
It said the government should also look at widening tax incentives and tax allowances given to industrialised Building System (IBS) manufacturers to property developers and contractors that adopt the system, to encourage more developers to make the switch.
This is on top of reviving mega projects such as Bandar Malaysia, High-Speed Rail (HSR), and MRT Circle Line.