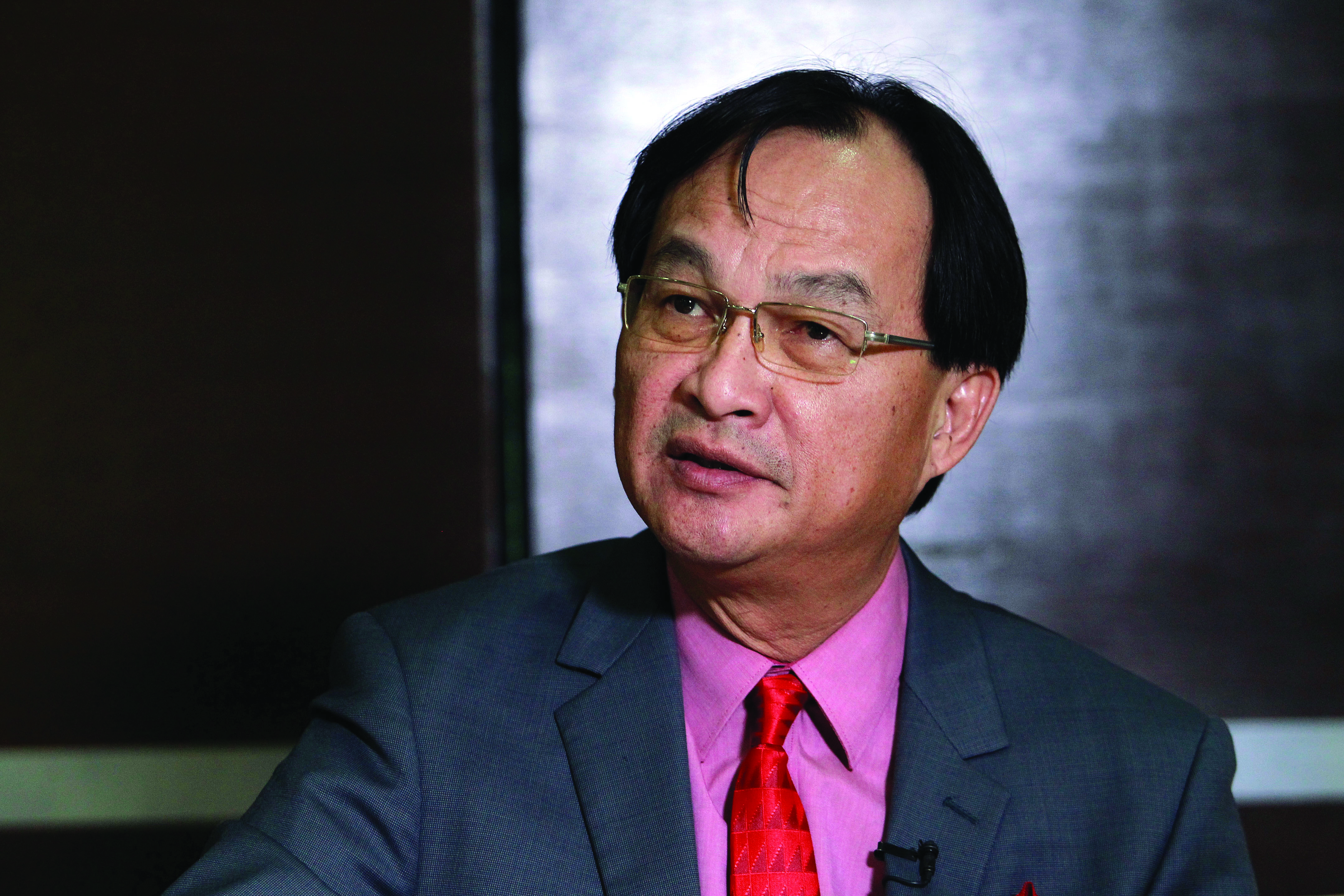 KUALA LUMPUR (Oct 11): Budget 2020 is a testament to the fact that the Federal Government is committed to narrowing development between the peninsula and East Malaysia, said Works Minister Baru Bian.
"This is an improvement from the 2019 allocation Budget, I believe it has to be done in the capacity of the government of the day, you have to be reasonable, and at the same time we have to be responsible," he told reporters after the tabling of Budget 2020 today.
Baru, the only Cabinet Minister from Sarawak, said Budget 2020 shows that the Federal Government is cognisant that development in East Malaysia is far behind the peninsula.
"This has been raised in the Cabinet, that every Ministry has to give special attention to Sabah and Sarawak, from their allocation. In the past, before the PH became the Federal Government, we have been raising this issue, that Sabah and Sarawak are being left far behind, in terms of development, and the present Government is aware of this.
"We are trying to correct this, but we can't do it immediately, we have to do it gradually, and this [Budget 2020] is a proof that PH Government is responsible and will give attention to Sabah and Sarawak," he explained.
Baru said although the Federal Government did not announce new infrastructure projects in East Malaysia, it is more crucial for it to properly execute the existing ones, such as the Pan Borneo Highway.
"So the important thing is the existing infrastructure projects in East Malaysia will be executed well. No point for us to announce huge amounts of project but not executing them properly," he said.
In his Budget 2020 speech, Finance Minister Lim Guan Eng said the Government remains committed to complete the Pan-Borneo Highway project, to stimulate economic growth in Sabah and Sarawak.
"The savings from the on-going cost rationalisation to date is RM1.2 billion, reducing the project cost to RM29 billion. What is saved now will allow us to plan for even more projects to spur economic growth, including in Sabah and Sarawak, such as the 165 km Trans-Borneo Highway connecting Sabah and Sarawak to Eastern Kalimantan," he said earlier today.
"An important component of this project is the package worth RM600 million for the 40 km Jalan Kalabakan-Serudon and the construction of the Customs, Immigration, Quarantine and Security Complex and government housing quarters," he added.