This article first appeared in The Edge Malaysia Weekly, on November 5, 2018 - November 11, 2018.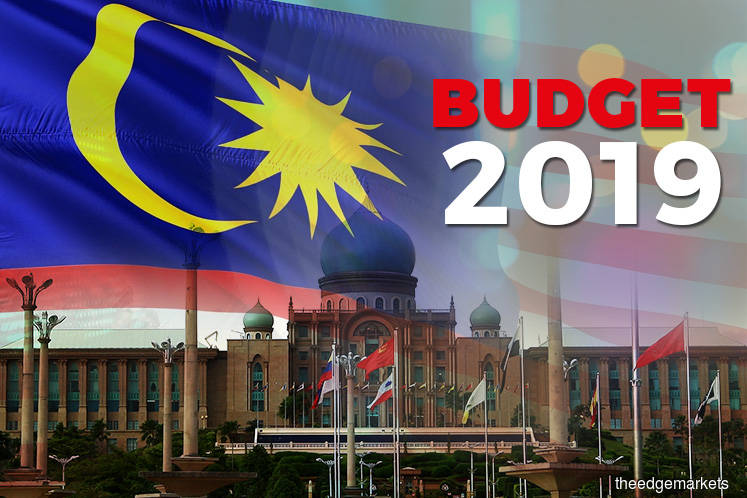 TAN Sri Teh Hong Piow
Founder and chairman, Public Bank Bhd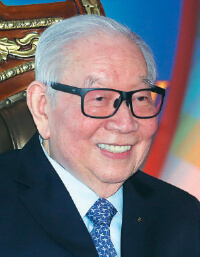 Despite the economic and fiscal challenges, Budget 2019 has been crafted with wholesome and inspiring approaches to enhance the well-being of the people as well as to promote the entrepreneurial culture among businesses for Malaysia to return to the status of "Asia Tiger". We note that the government is exploring property crowdfunding under the peer-to-peer financing framework as an alternative source of financing for first-time homebuyers. In this respect, Public Bank will explore its possible role in participating in this innovative mechanism to continue to support first-time homebuyers.
Datuk Abdul Farid Alias
Group president and CEO, Malayan Banking Bhd
Chairman, The Association of Banks in Malaysia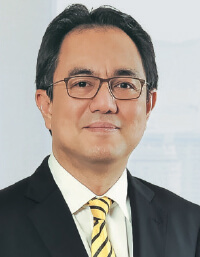 Measures to strengthen and reform the management of public finances as well as enhance tax revenues such as the Special Voluntary Disclosure Programme to declare unreported incomes; service tax on imported professionals, IT and online services; revamping of the Real Property Gains Tax; airport passenger departure levy; hikes in gaming tax; and introduction of soda tax are reasonable, fair and in line with the current global trends of enhancing tax compliance as well as taxing services, wealth and the digital economy.
We see the property sector as the biggest winner in this budget, with a variety of measures, ranging from specific allocations for the supply — and financing of first-time purchases — of affordable housing to stamp duty exemptions and property crowdfunding, aimed at helping the industry clear the supply overhang and place it on a path to sustainable growth.
We expect the banking sector to also see respectable growth, especially across the consumer and SME segments. The challenge for the government now is to execute the budget well and be able to react to changing market circumstances very quickly.
Tengku Datuk Seri Zafrul Aziz
Group chief executive, CIMB Group Holdings Bhd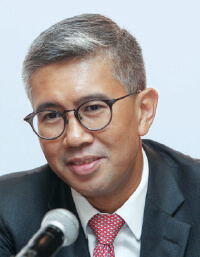 Budget 2019 has been carefully crafted to balance fiscal discipline and growth. There is a sharper focus on addressing bread-and-butter issues as well as better public healthcare for the B40, through assistance such as petrol and electricity subsidies, cost of living allowance, the B40 National Health Protection Fund and free medical screening for those above 50. With such holistic support, they should be in a better position to improve their livelihoods and live more productively.
Various policies and incentives with beneficiaries such as ex-convicts, the differently able, women in the workforce, senior citizens and minority groups reflect a sensitivity to ensuring societal inclusion for as many Malaysians as possible, and to ensure that everyone will have a chance to contribute to and benefit from the nation's economic progress. Similarly, this will also feature strongly in CIMB's next mid-term growth plan, of which sustainability of our people, planet and profitability will be key.
Datuk Sulaiman Mohd Tahir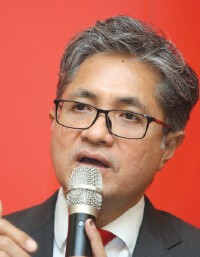 Group CEO, AMMB Holdings Bhd
Despite the fact that the projected fiscal deficit in 2018 is expected to be higher at 3.7% of GDP compared with the target of 2.8%, we do not expect to see a downgrade by key international rating agencies. Even in 2009, with a fiscal deficit of 6.7%, Malaysia was not impacted by a downgrade due to the nation's resilience and broad-based economic structure. Indeed, this budget is laudable as there is no hint of opaqueness.
This transparency provides clear visibility on the full extent of the government's fiscal deficit. With this drive towards instilling fiscal discipline and financial prudence, coupled with Malaysia's solid fundamentals, we expect a recovery in the coming year.
Datuk Ong Eng Bin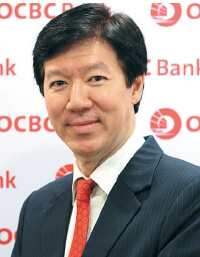 CEO, OCBC Bank (M) Bhd
We are heartened by the approach taken to spend more wisely and the much-need single-minded focus on the cross section of society that deserves the most attention. Overall, Budget 2019 balances prudence with realistic spending in the current uncertain economic climate of rising global interest rates as well as trade tensions between the US and China.
Tan Sri Leong Hoy Kum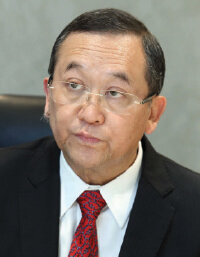 Group managing director, Mah Sing Group Bhd
The continuation of the stamp duty exemption on the first RM300,000 for a property transfer letter and loan agreement for the first property worth not more than RM500,000 will boost the market and directly benefit Mah Sing as 74% of our sales target is in this range, while 70% of our buyers are below 40 years old, likely to be first-time homebuyers. We foresee minimal impact from the 1% increase in stamp duty for property transfers above RM1 million as our exposure to this range is very low at only 2%.
With the government's suggestion to exempt the property transfer letter's stamp duty for properties between RM300,001 and RM1 million for first-time homebuyers, this will stimulate the property market in the short term and encourage first-time homebuyers, especially those looking for ready-to-move-in houses, to look for their ideal homes.
Anusha Thavarajah
President, Life lnsurance Association of Malaysia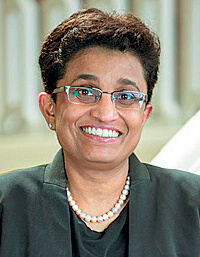 We welcome the separation of tax relief for EPF contributions and life insurance/takaful premiums, into RM4,000 for EPF and RM3,000 for life insurance/takaful (previously, a tax relief of RM6,000 was provided for EPF and life insurance/takaful combined). This separation, we believe, will give life insurance the right focus and encourage individuals to purchase life insurance as a form of protection that is critical for all Malaysians. The EPF savings will meet individuals' retirement needs while life insurance will ensure that one's family is financially protected if the breadwinner meets with an unfortunate event.
Datuk Charon Mokhzani
Group managing director, MIDF Group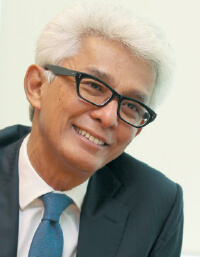 Budget 2019 is far better than expected. The government is optimistic about the coming year, as are we. The government forecasts that its revenues will increase and it will be spending more on operational expenditure. This will be done without increasing taxes on the general population. Instead, the government will be using the increased dividends from Petronas (a benefit of higher crude oil prices) and targeted taxes on less desirable things such as smoking, gaming and sugar. The measures to assist those in the B40 group, including targeted subsidies and cash transfers as well as policies to make housing more affordable, are welcome. We need to address income inequality and ensure a shared prosperity.
Datuk Shahril Ridza Ridzuan
Managing director, Khazanah Nasional Bhd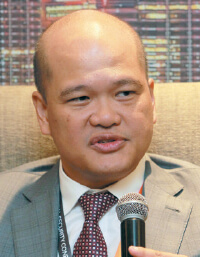 Khazanah believes this budget to be timely and necessary, providing a clear direction for markets, society, public policy and the nation while charting a path towards a healthier fiscal position for the government. We welcome Budget 2019's 12 strategies, which cover a wide range of measures that cumulatively look to drive Malaysia towards a path of long-term inclusive and sustainable growth. Khazanah and our investee companies look forward to continue playing our part in delivering the national development measures in Budget 2019, with particular emphasis on the aerospace, creative and media industries as well as heritage conservation.
Foo Gee Jen
Managing director, CH Williams Talhar & Wong Sdn Bhd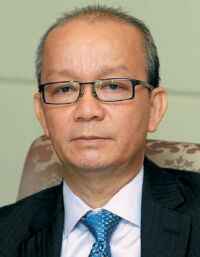 As far as the real estate industry is concerned, Budget 2019 can be regarded as "neutral". In fact, the Pakatan Harapan government, under the leadership of Tun Dr Mahathir Mohamad, seems to have readopted his approach during the 1997/98 crisis, whereby the government is committed to boosting the housing market through stamp duty exemption. Overall, the budget reflects the government's intention of realising its election manifesto by addressing matters pertaining to home ownership among the B40 and first-time homebuyers as well as the overhang in the market.
Save by subscribing to us for your print and/or digital copy.
P/S: The Edge is also available on Apple's AppStore and Androids' Google Play.