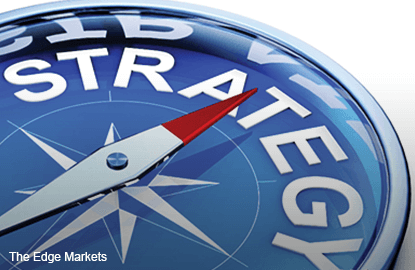 KUALA LUMPUR (Oct 24): Budget 2017, which was tabled last Friday, was without a central theme this time round unlike previous years, with the focus, however, addressing rising living costs, according to Public Invest Research.
In its market strategy report today, Public IB Research said the Budget was lacking significant punch which may have the off-chance to alter the course of the economy despite challenging times is another reflection of the times through Budget 2017.
The research house said Budget 2017 continued to contain a host of measures to alleviate rising living cost burdens for the lower-income strata of society, most of the other expenditure announcements are understandably prudent ones, as the government is committed to lowering the budget deficit to 3% of gross domestic product (GDP) next year (estimated 2016: 3.1%).
"Considering all things, we reckon the budget 3% deficit target set is achievable though we remain wary over a series of possible domestic interest rate cuts, more intense capital flight and its resulting effect on government debt service charges, which already makes up about 13% of total operating expenditure," it explained.
The research house said though the government has widened its GDP growth expectation band for 2017, estimating it to come between 4% and 5% from 4% to 4.5% this year, the maintenance of its lower band is more telling, allowing for the possibility that it may be headed for another decidedly weak year.
It said the current Budget announcement only made passing mention of government-linked investment corporations being asked to allocate RM3 billion to licensed fund managers for investments into small- and medium-capitalised companies in efforts to reinvigorate capital markets.
"Petronas contribution to government coffers have been declining the last two years, from RM26 billion in 2015 to RM16 billion in 2016, but understandably so given the need to also conserve cash for its own capital expenditure plans to ensure its (and our) long-term sustainability.
"Property-related wish lists were ignored altogether, matters made worse by the raising of stamp duties by 1% for properties in excess of RM1 million," the research team noted.
Public IB Research highlighted that in spite of the currently tough environment, which incidentally has affected most corporate earnings this year and likely to still remain challenging next year, higher levels of corporate taxes are anticipated to be collected.
However, the Budget installment entails a 3.4% year-over-year (y-o-y) expansion in allocation to RM260.8 billion (2015: RM252.1 billion) for the implementation of development projects, programmes and measures.
"Of this, an increased amount of RM214.8 billion (2015: RM207.1 billion) is for operating expenditure (Opex) while RM46 billion (2015: RM45 billion) will be for development expenditure.
Public IB Research in analysing the impact on sectors has maintained the airline, banking, construction, consumer, gaming, gloves, healthcare, media, oil and gas, and telecommunication sectors with "neutral" ratings while the plantation, power and property sectors with "overweight" rankings.