This article first appeared in Capital, The Edge Malaysia Weekly, on October 11, 2021 - October 17, 2021.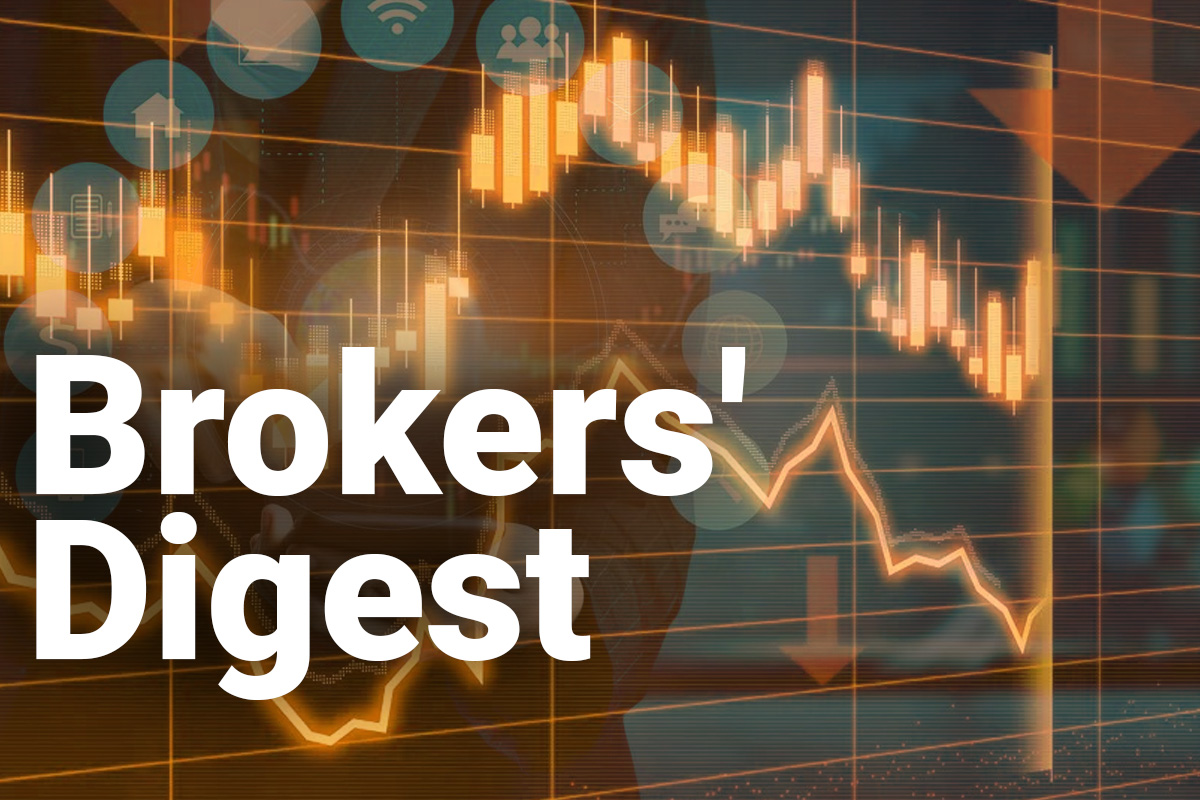 Petronas Chemicals Group Bhd
Target price: RM9.91 BUY
RHB RESEARCH (OCT 6): Polyethylene prices recovered in 3Q21 backed by resilient demand after moderating from their peak in March. On average, polyethylene prices were still 3% to 9% lower quarter on quarter (q-o-q) in 3Q21. On the flipside, we expect the fertilisers and methanol (F&M) segment to be firmer as average selling prices (ASPs) have strengthened q-o-q on the back of tight global supply. Prices could remain resilient in the near term, buoyed by rising pressure of higher feedstock cost amid soaring gas prices.
Note that Petronas Chemicals (PChem) secured all of its gas feedstock (which contributed 95% of its total feedstock) from its parent company, Petroliam Nasional Bhd (Petronas). Thus, it is able to enjoy fixed feedstock costs for the olefins and derivatives (O&D) segment, while F&M margins are relatively stable as methane is sold to PChem at a fixed percentage of the product prices, which is then benchmarked to the average of a basket of global urea prices.
The Pengerang Integrated Complex (PIC) is likely to see a further delay with gradual start-up to be fully operational by 1Q22. PChem is still looking to achieve 60% to 70% utilisation in 2022. We believe PIC will incur minimal losses in 1H22 and only start contributing minimally in 2H22. Plant utilisation stood at 94% in 1H21, and we expect 3Q21 utilisation to improve from 2Q21's 97%. Average plant utilisation could be higher than the earlier guidance of 93% to 94% as management has postponed some plant turnaround to 2Q22 riding on favourable ASPs.
We increase FY21-23 earnings forecasts by 3% to 19% after factoring in higher ASPs. Note that we still factor in a relatively weaker price trend in 2022, in view of industry capacity additions. Similar to the oil price trend, we see the turning point of price trend expectations being delayed. This is due to better-than-expected recovery in demand and disruption in supply. We estimate that a 1% swing in ASP will lead to a change of 1.2% to 1.3% in Ebitda, and management has guided that every US$10/bbl movement in crude oil prices will lead to a 7% to 8% swing in Ebitda.
Despite projecting an 18% decline in FY22 earnings, the stock's valuation remains attractive, trading below its five-year mean. We see further earnings upside if: (i) the moderation in ASP is less steep than anticipated, and (ii) PChem can kick-start the PIC project smoothly.
Yinson Holdings Bhd
Target price: RM10.90 BUY
MAYBANK IB RESEARCH (OCT 5): The floating production storage and offloading (FPSO) business is booming again, with demand for FPSO now stronger than 2019 levels. Unlike 2019, many tenders now are only able to attract single bids due to: (i) the higher degree of difficulty in securing financing, and (ii) the limited capacity of FPSO operators to take on new jobs. This dynamic situation offers these operators strong leverage during negotiation talks, with the enviable position of being able to pick and choose projects.
Yinson is well entrenched to capitalise on the resurgence of the FPSO tenders pipeline over the next 12 months. Unlike its peers — SBM and Modec, which have optimised their capacity to undertake new orders — Yinson has the capacity to take on new jobs. With just the Marlim 2 project ongoing, we posit that Yinson can realistically take on two FPSO jobs with a combined capex value of US$1.5 billion without straining its balance sheet and avoid potential systemic risk. Based on our back-of-the-envelope analysis, the two jobs could add about RM5.1 billion in net present value (RM4.76 per share) to our SOP valuation.
JHM Consolidation Bhd
Target price: RM2.39 BUY
RHB RESEARCH (OCT 5): Post our meeting with management, we note the automotive and industrial units are now at full steam after the temporary setbacks of the past three months. FY22 growth is set to be fuelled by the excitement of new projects and expansion with the onboarding of prominent client portfolios.
We understand orders from existing customers encountered some material shortages and shipment delays (no cancellations). This has been alleviated via close liaisons with customers/suppliers. For new customers, JHM submitted US$65 million worth of requests for quotations and is optimistic of securing at least 20% to 30% of projects to be supported under the current facilities.
After the capacity bottleneck during the Movement Control Order period, production is now at full steam to fulfil the current outstanding order book of more than RM40 million. Among the progress for new projects, RM800,000 worth of orders for enclosures for electric vehicle applications have been delivered and subsequent orders are in discussion. A RM14 million open order for a 5G test equipment project has also been secured. As for the new US-based semiconductor customer, certain parts have been qualified and will be in mass production in 4Q, with a potential blanket order in FY22.
IHH Healthcare Bhd
Target price: RM8.21 ADD
CGS-CIMB RESEARCH (OCT 4): We believe IHH has generally addressed the main ESG (environmental, social and governance) factors and does not have material ESG issues. If there were any ESG issue, we believe that it is most likely due to the lack of or inconsistencies in disclosure, which could be due to the sheer size of its global operations. IHH has recently appointed a chief sustainability officer to look at its ESG framework and possibly revamp its way of ESG disclosures.
We are less concerned about IHH's ability to provide quality service as it is well governed and has strong financials. Its challenge is to provide affordable healthcare. To this end, IHH has invested in technologies to better identify and predict the outcomes and cost of care. We believe the impact of higher cost of medical treatment has less impact on IHH's customers, who are less price-sensitive.
Its continuous efforts in ESG should help enhance its brand name and profitability in the longer term. Most of its hospitals have been awarded with accreditations, which is a good indication of its compliance with healthcare standards as it involves on-site visits to the hospitals rather than voluntary disclosures.