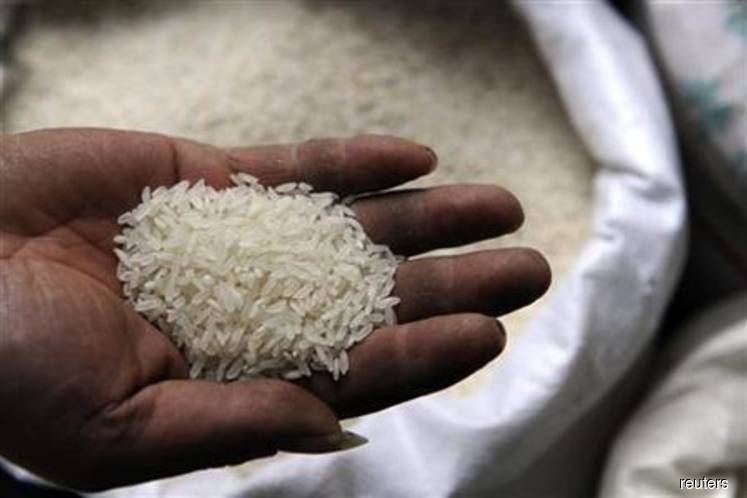 KUALA LUMPUR (June 11): The government should ensure that by breaking up the monopoly of rice, it will not instead cause the increase in foreign rice in the market, said rice coalition Padi Rescue today.
Its coordinator Norfitri Amir Muhammad told reporters that by appointing more companies to oversee rice imports, the government is not solving the problem.
"In fact, it would allow them to form a cartel or group monopoly to control the rice market and badly affect Malaysian padi farmers," he said in a press conference.
Amir was responding to Agriculture and Agro-based Industry Minister Salahuddin Ayub's announcement over the termination of tycoon Tan Sri Syed Mokhtar Al-Bukhari's Padibernas Nasional Bhd (Bernas)'s rice import monopoly.
Bernama quoted Salahuddin as saying that a working paper on breaking up the monopoly with feedback from the Ministry and other stakeholders would be drafted before being submitted to the government for further action.
He added that the government has identified the modules used by other countries on importing the staple, among them Indonesia which has been successful in its approach in opening up the rice market.
Meanwhile, Amir said the government should re-instate the disbanded National Rice and Paddy Board (LPN), which would not act like a commercial body.
"The end result of a private company is always profit, so there is a big possibility that a new company or establishment would want to help local farmers if imported rice is cheaper. The industry must be supervised by those who are not commercially-motivated, such as the LPN which aimed to help farmers, millers, wholesalers and consumers to ensure food security," he added.
Currently, 70% of rice demand comes from domestic producers while the remainder is imported from various sources.
Bernas, the country's sole rice importer was listed on the local bourse before it was taken private in April 2014.
During that time, the privatisation was met with strong criticism amid concerns that Syed Mokhtar, who already owned many strategic assets, for instance, ports and power plants, would monopolise the import of rice.