This article first appeared in The Edge Malaysia Weekly, on October 26, 2020 - November 01, 2020.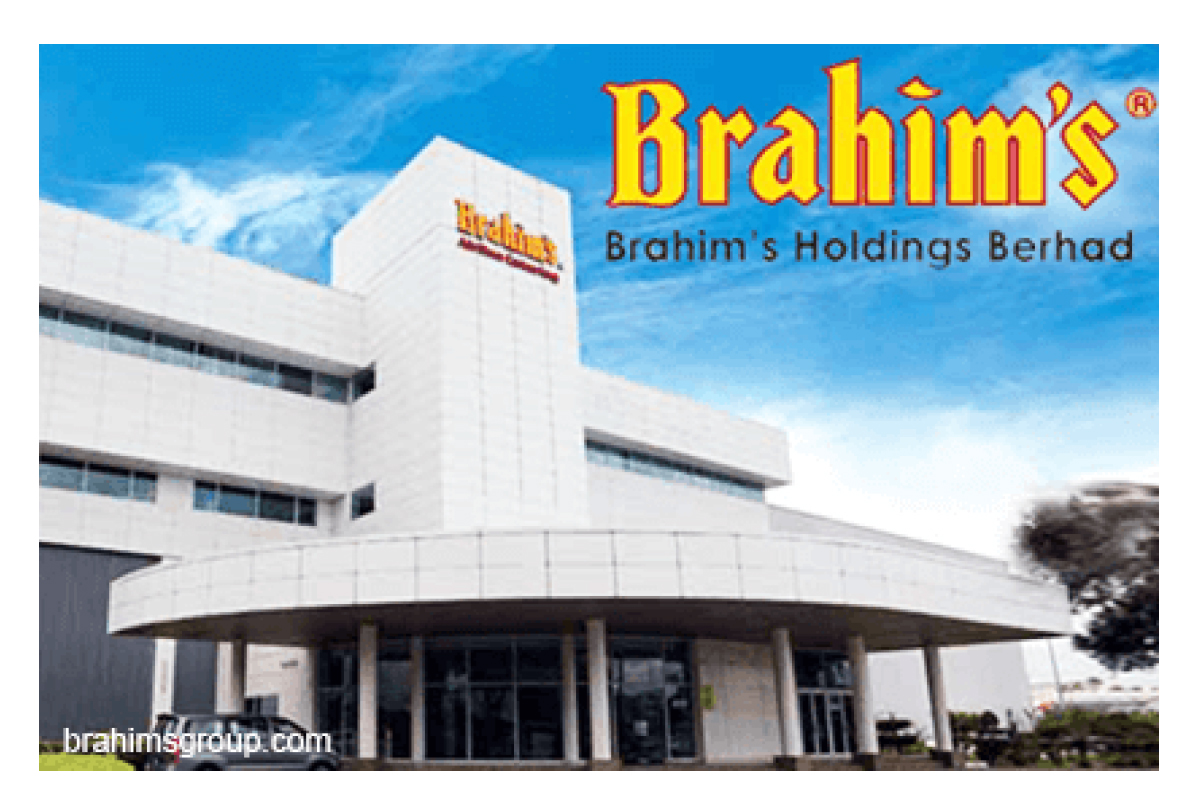 WITH the aviation sector brought to its knees by the Covid-19 pandemic, in-flight catering firm Brahim's Holdings Bhd is looking to partner hospitals and food delivery companies to grow its non-aviation segment. This would reduce the Practice Note 17 (PN17) company's dependence on the aviation sector, which has been suffering as a result of border closures in many countries.
"As we can handle a big volume of up to 60,000 meals a day, we are easily the biggest kitchen in Malaysia. This huge capability can be easily refocused on supplying to hospitals, hotels and other institutions that require special high-quality meals," Brahim's founder and executive chairman Datuk Seri Ibrahim Ahmad tells The Edge in a recent email interview.
He says the company is in talks with a major hospital chain that has nearly 30 hospitals to enhance their food service capability. "Another potential customer we have engaged with is a food delivery company with a food depot in most states in Peninsular Malaysia."
Brahim's used to serve around 35 international commercial airlines out of the Kuala Lumpur International Airport, with Malaysia Airlines Bhd being the major customer. But now, only a handful of flights are in operation. "Since the pandemic, we have been experiencing declining sales and tighter margins," says Ibrahim, noting that its spare capacity has increased to 30,000 to 40,000 meals a day.
As a result, the company is stepping up efforts to secure non-aviation deals and targeting to achieve 40% revenue contribution from its non-aviation business over the next two to three years.
Focus Dynamics' entry to expand Brahim's revenue base
Ibrahim believes the partnership with Focus Dynamics Group Bhd is a good start for Brahim's to tap the non-aviation business. The company saw the emergence of Focus Dynamics as a substantial shareholder earlier this month, following the acquisition of a 12.19% stake from Brahim's non-independent, non-executive director Tan Sri Mohd Ibrahim Mohd Zain for RM7.34 million.
Focus Dynamics' shareholding in Brahim's increased further to 16.08% on Oct 12 after it acquired an additional 3.89% from Brahim's International Franchises Sdn Bhd for RM2.35 million. A representative from Focus Dynamics will be appointed to Brahim's board of directors soon.
"We have been looking for a potential high volume player and have identified a few. We had our first meeting [with Focus Dynamics] and realised that we really fit into each other's plans and objectives. We have the capacity to produce high volume meals with the high quality and variety that they want," says Ibrahim.
Focus Dynamics is a lifestyle food and beverage operator with two outlets in the Klang Valley and operates a "cloud kitchen" that supplies meals to restaurants and also for its delivery services. It is 25.3%-owned by Fintech Global, which has interest in a number of listed companies, including Lambo Group Bhd, AT Systemization Bhd, Saudee Group Bhd and NetX Holdings Bhd.
Focus Dynamics' market capitalisation has swelled to RM5.15 billion despite recording a net loss of RM1.66 million last year. For the first half of 2020, it registered a net profit of RM3.08 million.
Ibrahim says Focus Dynamics has developed digital technologies to enhance meal deliveries through digital payments and e-commerce, which will open up a lot of opportunities during the pandemic. Brahim's partnership with the company will see the former supplying meals to the latter's cloud kitchen.
Ibrahim is still the largest shareholder of Brahim's with an indirect stake of 24.65% held through IBH Capital (Labuan) Ltd and Fahim Capital Sdn Bhd.
Brahim's has been loss-making since 2014. It reported a higher net loss of RM3.42 million for the second quarter ended June 30 from a loss of RM1.19 million in the previous corresponding quarter.
Its cumulative net loss ballooned to RM14.88 million in the first half of the year from RM3.41 million in the previous corresponding period. Brahim's has until February 2021 to submit its regularisation plan for the removal of its PN17 status.
"We have been working actively with our appointed consultant and have evaluated a few options. After the submission of the plans and approval by Bursa Malaysia, we will need to have two consecutive quarters of profit before we can get out of the PN17 status," says Ibrahim.
Recall that Brahim's plan to secure a white knight hit a snag after its heads of agreement (HOA) with MRI VC Bhd was called off last month, after taking into consideration the current uncertainties. MRI was to pay a RM2 million deposit to Brahim's under the deal.
In May 2019, Brahim's announced that it would undertake a proposed regularisation plan, including a fundraising exercise, after triggering the PN17 criteria in February that year, when its shareholders' equity fell below the 25% threshold.
The company's HOA with MRI would have allowed the latter to participate in its proposed private placement and rights issue. MRI is an investment holding company that focuses on enterprise, healthcare, tech and halal food start-ups, as well as pre-initial public offering and public-listed companies.
As a result of the plummeting sales, Brahim's embarked on a mutual separation scheme two months ago, which was taken up by 506 of its employees. "We don't foresee the need to let go more staff as refocusing on the non-aviation business opens up new opportunities we did not explore before," says Ibrahim.
Brahim's share price has been on the rise since early August, increasing from 10.5 sen to 28.5 sen last Thursday, representing a whopping 171.4% gain over the past two months. The company has a market capitalisation of RM67.34 million.