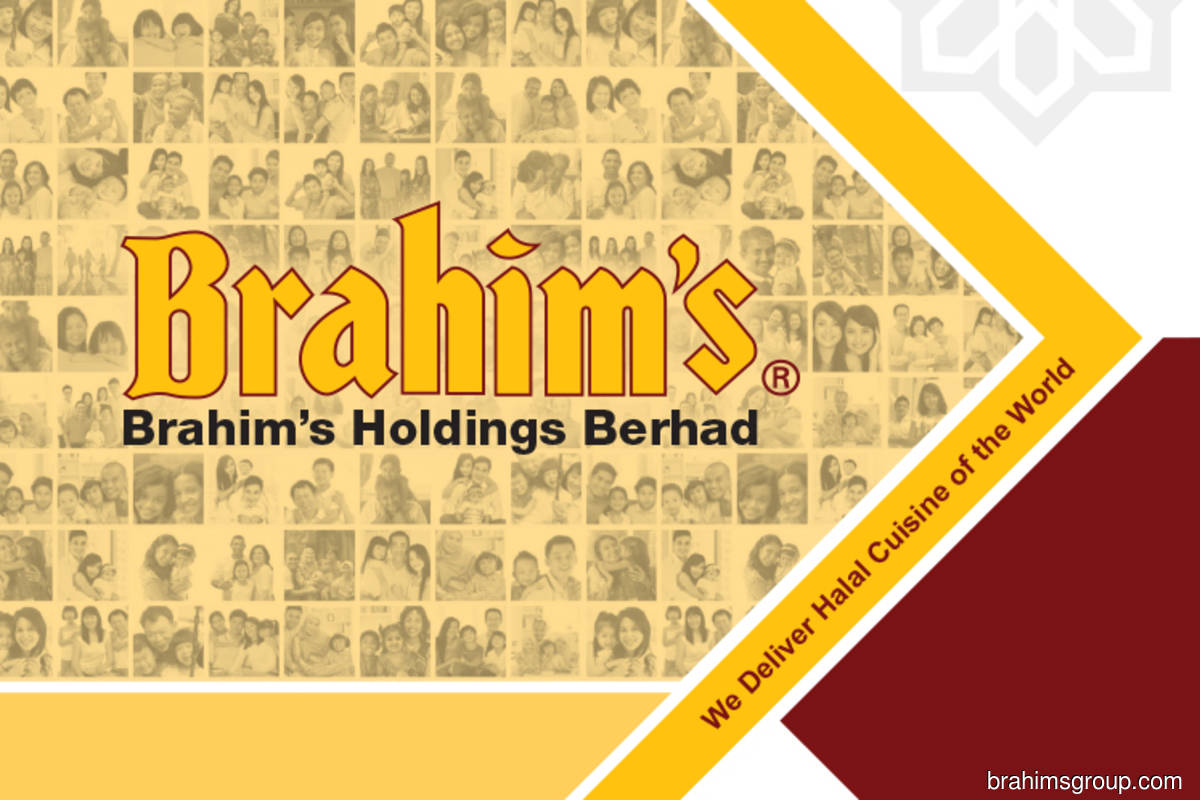 KUALA LUMPUR (Sept 1): Brahim's Holdings Bhd's associate company Brahim's SATS Food Services Sdn Bhd (BSFS), which is involved in the in-flight catering business, is exploring the non-aviation segment to ensure business continuity.
In a bourse filing today, Brahim's said BSFS has been struggling ever since the Movement Control Order (MCO) was enforced on March 18, forcing the company to slash its kitchen workforce by half through a mutual separation scheme (MSS).
"While the international borders remain closed, BSFS production has dropped drastically. With over 1,400 staff manning the kitchen previously, the recent MSS exercise by the company has resulted in the latest number of staff reduction to about half. The MSS is expected to significantly manage BSFS' cashflow and reduce the losses," it said.
BSFS is 70%-owned by Brahim's SATS Investment Holdings Sdn Bhd, in which Brahim's has a 51% equity interest. The remaining 30% equity of BSFS is owned by Malaysia Airlines Bhd.
The aviation and tourism industries have been severely affected by the Covid-19 pandemic, and the salvage, according to Brahim's, is unlikely to happen anytime soon.
This is because many people are still sceptical and concerned about travelling, even after the MCO is lifted, it noted.
In light of this, the group said it has put in place some strategies and plans to explore new business opportunities and adopt "innovative ways of doing things".
"Facilitation from the government and financial institutions has also become the agenda for the management of BSFS to pursue.
"The business prospects in the aviation segment remain uncertain — any policies or incentives by the government with regards to the aviation industry will certainly give positive implication to BSFS. BSFS has started to explore the non-aviation segment, in the effort to remain relevant in the industry," it added.
Shares of Brahim's settled half a sen or 2.7% lower at 18 sen today,  with 1.09 million units done. This gives the group a market capitalisation of RM42.53 million. Year to date, the stock's value has shrunk by 13 sen or 41.94% from 31 sen.
Edited by S Kanagaraju