This article first appeared in The Edge Malaysia Weekly, on July 12, 2021 - July 18, 2021.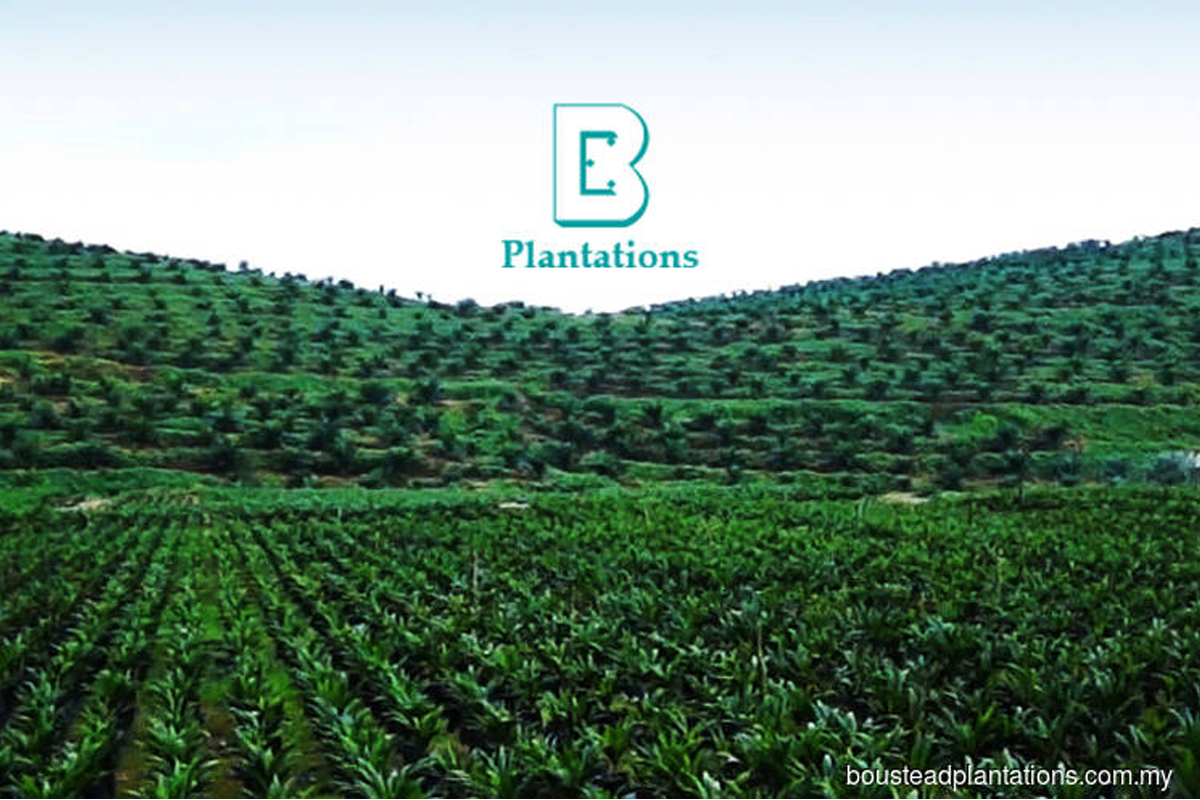 AMID speculation that Boustead Plantations Bhd's parent, Boustead Holdings Bhd, is considering various options to unlock the value of its plantation assets, the former plans to dispose of its low-yielding assets in Sarawak first, with sources saying there are already offers on the table.
Boustead Plantations has two mills and oil palm estates totalling 10,285ha in Sarawak that are planted with mature palms, mostly over 20 years of age.
In response to queries from The Edge, Boustead Plantations confirmed plans to sell its assets in Sarawak.
"We intend to dispose of our Sarawak estates. However, there is no interested party yet," it says, adding that it has no intention of selling its other plantation assets, including those in Sabah.
According to its FY2020 annual report, Boustead Plantations' Sarawak estates, located in Tinjar and Sibu, have the poorest yields among its estates in Malaysia. Its Sarawak estates registered an average fresh fruit bunch (FFB) yield of 10.2 tonnes/ha last year, compared with 14.2 tonnes/ha and 18.6 tonnes/ha from its estates in Sabah and Peninsular Malaysia respectively.
The average oil extraction rate of its mills was 19.1% from its Sarawak operations, compared with 21.3% and 21.4% in Sabah and Peninsular Malaysia respectively.
The old and tall palms have proved to be a challenge for the group due to the shortage of skilled harvesters. Furthermore, the difficult terrain, poor field infrastructure, cessation of fertiliser application and inclement weather had affected production in Sarawak, Boustead Plantations said in its annual report.
Boustead Plantations has been in the focus amid a series of mergers and acquisitions announced recently in the plantation sector and as its financially strapped parent looks to unlock value within the group as part of a strategy to "reinvent" the group.
Last week, quoting sources, Bloomberg reported that Boustead Holdings is mulling a few options for its 57.4%-owned unit, namely to sell it, lease the plantations to third parties or sell the individual plantations separately.
However, the report said a Boustead Holdings spokesperson told Bloomberg that it had no immediate plans to sell down its stake in Boustead Plantations but it is "continuously on the lookout to unlock value within the group".
An industry observer says it would be easier to sell the assets in Boustead Plantations rather than sell its stake as the latter would require the approval of Boustead Holdings' shareholders, which include the armed forces pension fund Lembaga Tabung Angkatan Tentera (LTAT), with a 59.43% stake.
In fact, Boustead Plantations has been monetising its assets, mainly land close to developed localities, for the past many years.
Recent disposals include the sale of land in Penang and Johor in 2017, for RM680 million, netting a gain of over RM500 million, which was used to wind down borrowings and pay dividends. In 2019, it completed the disposal of 139ha of the Malakoff Estate, located in Seberang Perai, Penang, realising a gain of RM120 million.
Flurry of transactions in Sabah
IJM Corp Bhd's proposed sale last month of its entire 56.2% stake in IJM Plantations Bhd to Kuala Lumpur Kepong Bhd at RM3.10 per share, valuing the group at RM2.7 billion, followed by a few other disposals of Sabah-based estates, has cast a spotlight on planters in the state. IJM Plantations has operations in Sabah and Kalimantan.
Last week, TSH Resources Bhd announced plans to dispose of two oil palm estates totalling about 3,000ha, and one palm oil mill in Sabah for a total cash consideration of RM248 million to the JC Chang group, a Johor-based integrated palm player with a large downstream operation.
Meanwhile, loss-making NPC Resources Bhd said it has accepted a non-binding offer from IOI Corp Bhd to buy some 4,627.35ha of its oil palm estates in Sabah, for RM281.23 million.
While industry players say the announcements of the transactions are a coincidence as some of them have been in the works for a while, even years, they note that sellers are taking advantage of recent buoyant crude palm oil prices to exit at a good price. Spot CPO price, according to the Malaysian Palm Oil Board, reached a high of RM4,773 in May this year.
The focus on ESG (environmental, social and corporate governance issues) and shortage of labour have also made the operating environment more challenging, especially for the smaller players.
The focus on Boustead Plantations is also due to its sizeable land bank in Sabah, where it owns five mills and 39,000ha planted with oil palms, or 53% of its total land bank.
The estates are located in Sugut, Sandakan, Lahad Datu, Semporna and Tawau.
Some of the players that were said to be interested in Boustead Plantations' Sabah assets are IOI Corp Bhd and Wilmar International Ltd, which have operations in the state and may be looking to expand and tap potential synergies by scaling up.
IOI has over 80,000ha of oil palm estates, 10 mills and a refinery in Sabah while Wilmar has a smaller upstream presence, at 49,365ha of RSPO-certified area, but sizeable downstream operations with six mills and two refineries
With a low debt level (for IOI) and rising profits in the midst of a commodity boom, both companies have the financial muscle to redevelop old estates.
"Whoever buys the estates will have to spend massive amounts redeveloping them because of Boustead Plantations' old oil palms," says an industry veteran, noting that half of Boustead Plantations' palms in Sabah are over 20 years of age.
Wilmar declined to comment when asked if it was one of the parties considering an acquisition of Boustead Plantations' estates while IOI did not respond.