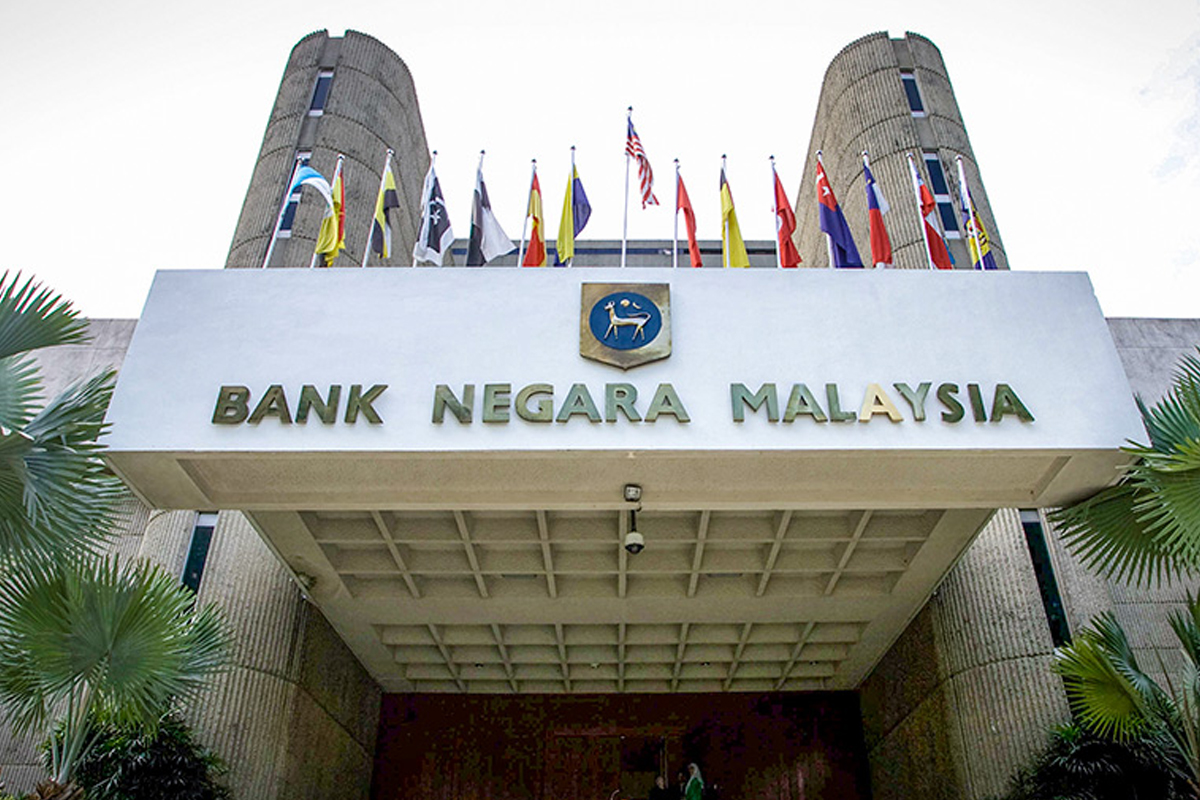 KUALA LUMPUR (Oct 6): Bank Negara Malaysia (BNM) is expected to maintain the overnight policy rate (OPR) at the current 1.75% during the central bank's Monetary Policy Committee's final meeting this year on Nov 3, 2020 unless the global Covid-19 pandemic worsens, Socio-Economic Research Centre (SERC) executive director Lee Heng Guie said.
"It is too early for the central bank to re-start the cutting of rates. BNM will likely hold it unchanged unless the development of the virus worsens," Lee said during SERC's online media briefing today on Malaysia's economic outlook.
He was responding to a question on the possibility of another interest rate cut by BNM during its next monetary policy meeting on Nov 3, 2020.
On Sept 10, 2020, BNM said in a statement that its Monetary Policy Committee had during its meeting on that day decided to maintain the OPR at 1.75%.
BNM said then the cumulative 125 basis points reduction in the OPR this year will continue to provide stimulus to the economy. 
The central bank remains committed to utilise its policy levers as appropriate to create enabling conditions for a sustainable economic recovery, BNM said.
Global restricted movement policies to curb the spread of the Covid-19 pandemic have disrupted businesses and livelihoods, hence the weaker world economic outlook.
Malaysia implemented the movement control order (MCO), which has gradually evolved into the conditional movement control order (CMCO) and recovery movement control order (RMCO), to curb the spread of the pandemic and at the same time, safeguard the nation's economy.
Malaysia's MCO, which was initially scheduled between March 18 and 31, 2020, requires non-essential businesses to stop operations, while the public was ordered to stay at home to curb the Covid-19 outbreak.
On March 25, Prime Minister Tan Sri Muhyiddin Yassin said the government decided to extend the MCO until April 14, because updates from the National Security Council and the Health Ministry indicated an increase in Covid-19 cases. 
On April 10, Muhyiddin said the government was extending the MCO until April 28.
On April 23, Muhyiddin said the MCO would be extended for another two weeks until May 12.
On May 4, news reports, quoting Senior Minister (Security Cluster) Datuk Seri Ismail Sabri Yaakob, indicated that regulations under phase four of the MCO were null and void with the commencement of the CMCO or phase five of the MCO.
On May 10, Muhyiddin said the CMCO would be extended to June 9.
On June 7, Muhyiddin said the CMCO scheduled to expire on June 9 would be replaced with the RMCO beginning June 10 until Aug 31.
On Aug 28, news reports quoting Muhyiddin reported that the RMCO has been extended until Dec 31, 2020.
Read also:
Budget 2021: Up to federal govt to flex spending power as Covid-19 hits economy — SERC