This article first appeared in The Edge Financial Daily, on July 14, 2017.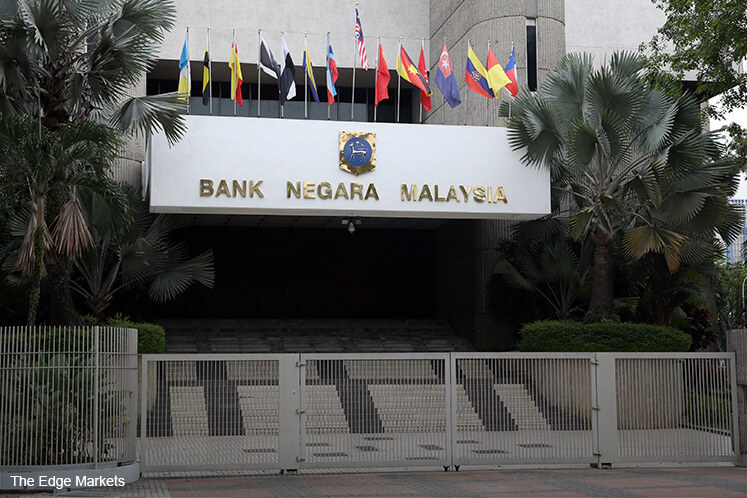 KUALA LUMPUR: Bank Negara Malaysia (BNM) has maintained the overnight policy rate (OPR) at 3%, citing improved economic conditions and the moderation of inflation.
Yesterday's decision, made at the central bank's Monetary Policy Committee meeting, was widely expected by economists, and marks the sixth meeting that the benchmark interest rate is kept unchanged after the 25-basis-point reduction in July last year. Analysts generally expect the rate to stay at this level for the rest of the year.
BNM, in a statement, said that at the OPR's current level, the stance of monetary policy was accommodative and supportive of economic activity.
"The Malaysian economy performed better than expected in the first quarter of 2017. Growth was lifted by stronger domestic demand, with additional impetus from exports," it said, adding that the economy is expected to register higher growth this year.
The central bank also noted that headline inflation is expected to moderate in the second half of the year, mainly reflecting the waning effect of global cost factors.
On the ringgit, BNM said it has remained stable with a more balanced demand and supply of foreign currencies following the implementation of the two financial market development measures.
"Banking system liquidity remains sufficient with financial institutions continuing to operate with strong capital and liquidity buffers. The growth of financing to the private sector has improved, consistent with the pace of economic activity," it said.
UOB Malaysia economist Julia Goh noted that BNM had maintained optimism about the global outlook even as major central banks move towards normalising monetary policy.
"We keep our year-end OPR target at 3% but do not rule out the possibility of a rate hike if strong gross domestic product (GDP) growth sustains, and wage pressures filter into higher inflation given today's reference to demand-led inflation," said Goh in a note yesterday.
She was referring to BNM's statement that underlying inflation, as measured by core inflation, will be sustained by the more robust domestic demand but is expected to remain contained.
"We think that should stronger domestic demand and wage pressures tilt inflation pressures higher, this would justify BNM sounding more hawkish and potentially raising the policy rate," Goh said.
Ambank's group chief economist Anthony Dass noted that the central bank was more upbeat about the economic outlook, projecting the current strong export performance to spillover into the domestic economy.
"We maintain our base case view of no rate hike in 2017 with a 45% chance of OPR to be raised to 3.25% from the current 3%. We reiterate our 5% GDP growth and 4% inflation for 2017," Anthony told The Edge Financial Daily over the phone.
BIMB Securities economist Imran Nurginias Ibrahim also projected the OPR to be kept at 3% for the rest of the year to help stabilise the ringgit.
"While inflation exceeded the central bank's target range of 3% to 4%, BNM is unlikely to cut interest rates lest it further stoke inflationary pressures.
"At the same time, higher rates would lead to a tightening of credit conditions and could derail Malaysia's incipient economic recovery. As such, [BIMB] expects BNM to maintain its OPR at 3% throughout 2017 as this will also help provide a degree of stability to the ringgit," Imran said in an email reply.
CIMB Research also reiterated its earlier forecast that the OPR will stay at 3%, saying BNM's neutral monetary policy stance is likely to stay until fresh catalysts appear. It, however, mentioned plausible external risks.
"External conditions have stabilised but volatility may re-emerge towards end of 2017, as markets and the [US] Federal Reserve continue to disagree on the expected path of US interest rates in 2018," said CIMB in a note.