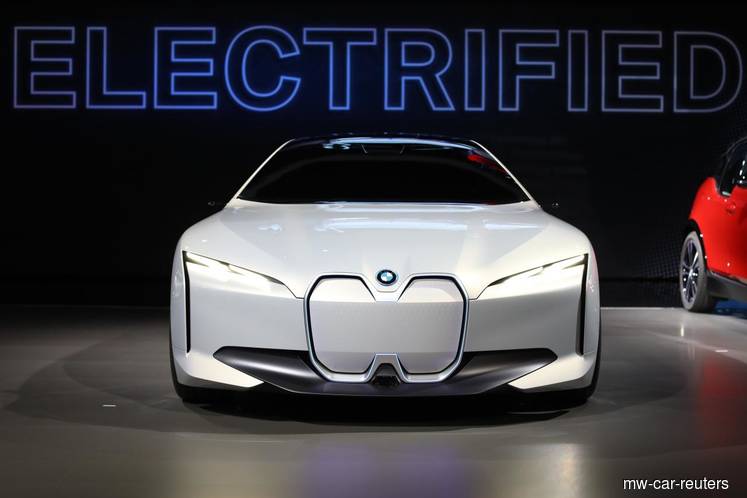 KUALA LUMPUR (Sept 18): BMW Malaysia Sdn Bhd has delivered 82,000 electrified units in the first eight months of this year, a 43.3 per cent increase from the same period last year.
Its Chief Executive Officer and Managing Director, Harald Hoelzl said the premium automaker was on track to achieve the mark of delivering 140,000 electrified vehicles in 2018.
"Last year alone, BMW delivered 100,000 electrified vehicles," he said in his presentation after unveiling the BMW i8 Roadster at the Conference of the Electric Power Supply Industry (CEPSI) 2018, with a price tag of RM1.51 million, here today.
He also said that year-to-date, BMW Group Malaysia had delivered over 9,500 BMW, MINI and BMW Motorrad vehicles, an increase of more than 20 per cent compared with the same period last year. 
Of the total deliveries, 56 per cent comprises electrified BMW and MINI vehicles, indicating the evolving sentiment among Malaysians for embracing Visionary Mobility in their automotive needs.
The first-ever BMW i8 Roadster accelerates from 0 to 100 kilometre/hour in 4.6 seconds and its combined fuel consumption stands at 2.0 litres per 100 kilometres, and 14.5 kWh of electrical energy per 100 kilometres. Petrol CO2 emissions come in at 46 grams per kilometre.
The futuristic hybrid comes in Exterior E-Copper with Accaro interior design, and will be available at authorised BMW i dealerships from tomorrow.
With the Balloon Financing Plan from BMW Group Financial Services Malaysia, the BMW i8 Roadster can be owned with monthly instalment plans starting from RM17,268.00 (based on estimates of an 80 per cent loan on a five-year tenure).