This article first appeared in Digital Edge, The Edge Malaysia Weekly, on September 26, 2022 - October 02, 2022.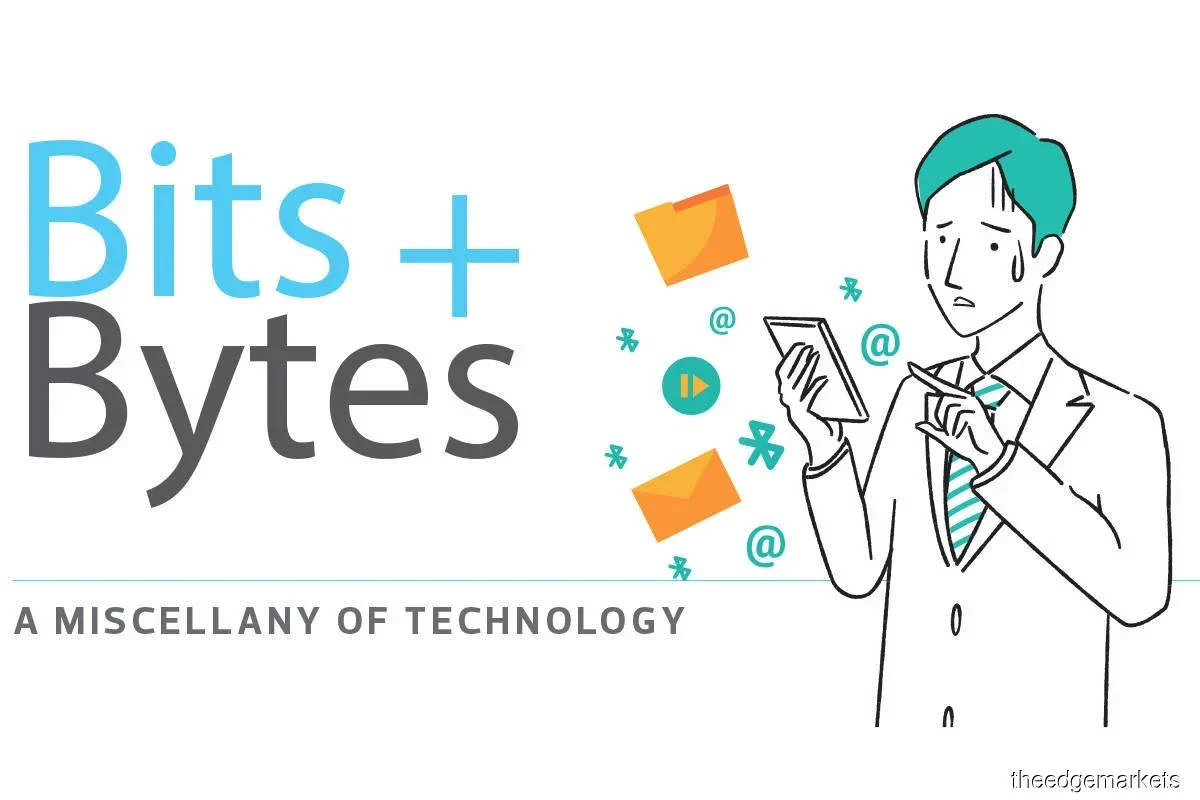 NEWS
Banks found to be vulnerable following assessment of their fraud mitigation technology
Asian banks were discovered to be highly vulnerable to fraud as most of them have low fraud insight accuracy, with their fraud detection false alarm rate above 80%, serving as a wake-up call to beef up their fraud detection and management measures.
KewMann, an artificial intelligence (AI) and big data analytics company that leverages behavioural science to optimise results by predicting and influencing human behaviour, recently released a fraud control assessment tool for banks and financial institutions to assess the capabilities of their current fraud control techniques, strategies and processes in coping with fast-changing fraud trends.
The assessment's scoring is assigned based on different types of fraud assessment analysis, which include the diversity, operational efficiency, detection efficiency, insights accuracy, investigation efficiency and elimination efficiency of the overall fraud control.
Five Asian banks of varying sizes participated in the assessment's pilot, which showed that most of the banks' fraud control and management capabilities were at or below the market average, indicating high vulnerability.
The top and larger banks showed great diversity in their overall fraud control while the medium and smaller banks mainly focus on manual fraud detection and investigation. Medium and smaller banks also have a relatively low fraud investigation efficiency because they rely mainly on manual investigation to discover whether the potential cases were real fraud cases or false alarms. But this manual process is enough for them since their transaction volume is not as high as that of the larger banks.
Although the larger banks are doing well by having a well-diversified fraud control and management process, their fraud insights accuracy was very low, meaning that any fraudulent elements will remain hidden until an unusual loss is suspected or takes place.
A comprehensive report is provided after the assessment has been completed to help banks understand in detail the weaknesses and strengths of their current fraud mitigation strategy, process and system. — Vanessa Gomes
Cybercriminals threaten US$4.4 bil online gaming market
Cybersecurity solutions company Check Point Software Technologies warns users that gamers are being targeted by cybercriminals. Companies that have fallen victim to cyberthreats include Ubisoft, CD Projekt Red and Electronic Arts.
The number of online mobile gamers in Southeast Asia amounted to 250 million in 2021 and the region is one of the fastest growing gaming markets, having generated US$4.4 billion in revenue in 2019.
Cybercriminals often target gamers to sell their virtual assets for real-world money. Hackers usually breach gamers' accounts to steal their virtual possessions and sell them for real-world money.
Hackers also steal or exploit the games in gamers' inventory. Another vital threat would be identity theft and bank fraud. With online transactions and financial information at play, cybercriminals can track sensitive information through mobile games.
To prevent these from happening, gamers are encouraged to use two-factor authentication, to be aware of phishing attempts and to be wary of "too good to be true" offers online.
AirAsia Academy collaborates with Yayasan Chow Kit and Jom Tuisyen to offer online tuition to the marginalised
In its efforts to make education affordable and accessible, especially for marginalised communities, AirAsia Academy is working with non-profit organisation Yayasan Chow Kit (YCK) and e-learning platform Jom Tuisyen to provide underserved students with access to online tuition classes.
The students will be able to access the online tuition classes without having to pay excessive fees. Jom Tuisyen, which is part of AirAsia Academy's on-demand learning (ODL) platform, caters to the needs of primary and secondary school students who follow the Ministry of Education's national curriculum.
The Jom Tuisyen channel has a collection of over 8,000 videos covering more than 180 core and elective subjects in Bahasa Melayu, English, Mandarin and Tamil. It also offers mathematics, science, physics, chemistry and biology lessons for Form 1 to Form 5 students.
Shoppertainment: The next US$1 tril opportunity for Asia-Pacific
Shoppertainment could unearth US$1 trillion in market value for brands in Asia-Pacific by 2025, according to a new report by TikTok and Boston Consulting Group (BCG).
The Shoppertainment: APAC's Trillion-Dollar Opportunity report is based on a survey conducted in the region, including Australia, Indonesia, Japan, South Korea, Thailand and Vietnam, which found that the immense choices afforded by technology have shaped consumers' appetite for discovery, authenticity and community-driven recommendations, giving rise to the next era of online commerce — shoppertainment.
Shoppertainment is content-based commerce that looks to entertain and educate while creating immersive shopping experiences. BCG predicts that shoppertainment will grow at a compound annual growth rate of 63%, with the top three markets being Indonesia, Japan and South Korea.
Additionally, Shoppertainment is likely to grow rapidly due to its fun and entertainment element since 81% of consumers surveyed expect storytelling and educational content. Meanwhile, 71% find authenticity is important in making engaging content. Another 71% are into shoppertainment for its inspiration and indulgence factor, while 65% want to see trusted recommendations on brands online.
TikTok has been a platform for companies like CeraVe and Garnier to build brand awareness and boost sales. This garnered millions of views and increased sales on e-commerce platforms such as Shopee.
iStore iSend collaborates with Yamato
Malaysian end-to-end e-fulfilment company iStore iSend has incorporated logistics company Yamato as part of its Fulfilment Partner Network (FPN) in Singapore. Through FPN, iStore iSend will provide training and insights on its warehousing-as-a-service proprietary system ODIN. Yamato will provide its space and manpower. This partnership will also allow iStore iSend to leverage Yamato's logistics experience and service in the supply chain.
Bridging gap with rapid adoption
Telenor Asia's Digital Lives Decoded study which included a survey of more than 8,000 mobile internet users across eight countries in South and Southeast Asia found that 93% of respondents believe that mobile usage has improved their way of life. Women led this trend, with 64% stating that their quality of life has been significantly enhanced, compared with 52% of men stating the same.
The study identified five key trends for the continued surge in digital adoption. The first trend is swiping up for an "always-on lifestyle". Nearly all respondents surveyed said they have their mobile devices with them for at least half the day. However, 76% believed they have struck a good balance in their use of technology, with 74% expecting to increase their mobile usage in the next 12 to 24 months.
The second trend is keeping up as digital life charges ahead. Some 85% of respondents were worried that their digital skills would not keep up in a rapidly evolving digital environment. Concerns about privacy and security of mobile devices brings up the third trend, the lack of trust in the digital world. Privacy and security of mobile devices were a concern for 93% of respondents.
The fourth trend is the optimism about the potential of mobile devices to tap into a more sustainable life. This is reflected in the study with 67% believing that digital access is very important for them to lead greener lives in the future. The greatest benefits that come with digital access are the reduction of paper, waste and electricity, being able to communicate more effectively and providing access to public transport with more information.
The final trend is that mobile technology is closing the digital divide. For instance, women see greater potential in mobile usage with better access to information for daily decision-making, enhanced options for working and generating income and greater access to educational opportunities. Mobile connectivity also provides people with greater access to education and healthcare.
Despite the advances in technology that have enriched the lives of consumers, further action can be taken to benefit all users, states Telenor Asia. These include future-proofing networks to keep pace with technological advances, bridging the widest digital divides, ensuring skills for a digital future, safeguarding digital usage and addressing the climate dilemma by understanding the carbon footprint that is a result of online habits.
Alibaba launches Halal Pavilion
Alibaba.com has built the Halal Pavilion for Malaysian small and medium enterprises (SMEs) to strengthen their foothold in the international halal market as halal product buyers are increasingly turning to e-commerce.
Emphasising food and beverages, the dedicated Halal Pavilion will feature certified Malaysian halal suppliers, making it easy for the latter to gauge demand from buyers in more than 190 markets listed on Alibaba.com.
The Halal Pavilion is open to all Malaysian suppliers with a valid certificate from the Department of Islamic Development Malaysia (Jakim).
Alibaba.com recorded a year-on-year jump of 39% in buyer enquiries for halal products from 2020 to 2021, of which 21% were sent to Malaysian suppliers. Top buyer markets sending these enquiries include Brazil, Indonesia, Pakistan, the UK and the US.
Malaysian SME exporters are supported with a comprehensive suite of services, covering online store management, translation support, digital marketing and sourcing, online transactions, logistics, customs clearance, foreign exchange and platform analytics.
Moreover, exporters are protected under the platform's Trade Confidence service, an order protection service that insures buyers in the event of payment, shipping and product quality-related disputes.
Alibaba.com also works with local partners to offer additional market-specific support such as knowledge-sharing webinars and expert insights. These partners include Exabytes, Innovative Hub, Newspages and Trinity42.
FINANCING
UOB Malaysia and SJPP partner to establish U-Green Financing programme
United Overseas Bank (UOB) Malaysia has partnered with Syarikat Jaminan Pembiayaan Perniagaan Malaysia (SJPP) to launch the U-Green Financing programme. The bank has allocated RM1 billion for the programme while SJPP will guarantee up to 80% of the loans through its Pemulih Government Guarantee Scheme (PGGS).
Companies will be eligible for U-Green Financing available in the form of term loans, overdraft facilities and trade financing if they want to develop or construct green buildings, facilitate green trade or contribute to a circular economy and smart sustainable cities.
The bank will collaborate with Malaysian Research Accelerator for Technology and Innovation (MRANTI) to establish an environmental, social and governance (ESG) workshop series that equips SMEs with knowledge and practical insights.
The workshop will combine classroom teaching and workshops with real-life case studies and practical coaching and cover topics such as green technology management, waste management and social impact strategy. Upon completion, participants will receive a certificate from MRANTI, including endorsements by its approved training partners.
More information on the U-Green Financing programme is available on https://www.uob.com.my/corporate/commercial/u-green-financing.page. To learn more about MRANTI's ESG workshops, visit https://mranti.my/event/environmental-social-governance-esg-masterclass-....
ON THE CONSOLE
Class in session with The Sims 4: High School Years (Expansion Pack)
Relive your teenage years, but this time have it the way you want with The Sims 4's latest Expansion Pack — High School Years. Based on a new universe named Copperdale, the anticipated mod revolves around self-discovery as one hits puberty.
Expect a roller coaster of events and emotions for your Teen Sims as you go on with the game: pranking your friends, sneaking out after dark, asking your crush out, skipping classes, going to prom … basically, unlocking core memories.
A merge of past and present teen experiences, Teen Sims can determine their own style and become a Simfluencer! Simfluencers make money by selling outfits and hyping up looks they design on Trendi right from their bedrooms, which are more interactive than ever. Some gamers have even recreated the High School Musical film set with the new mod.
Priced at RM139, avid players can purchase the High School Years Expansion Pack through multiple platforms; the EA app for Windows, Origin for Mac, PlayStation, Steam and Xbox. Do note that the expansion pack requires The Sims 4 game and all game updates to play.
MISC
StanChart's SmartStocks provides access to 12 stock exchanges
SmartStocks, a one-stop online share trading platform, gives clients the convenience of trading on 12 exchanges across seven global markets from Malaysia through one account, on any web-enabled or smart device.
The platform allows clients to consolidate their holdings in one place and access them directly via Standard Chartered's mobile app. Onboarding and account opening for SmartStocks are simplified and done digitally, taking only minutes to complete.
Apart from instant financial news and updates, SmartStocks is equipped with key features to facilitate informed decision-making such as the Refinitiv Report+ feature, which provides clients with an overall outlook of a stock.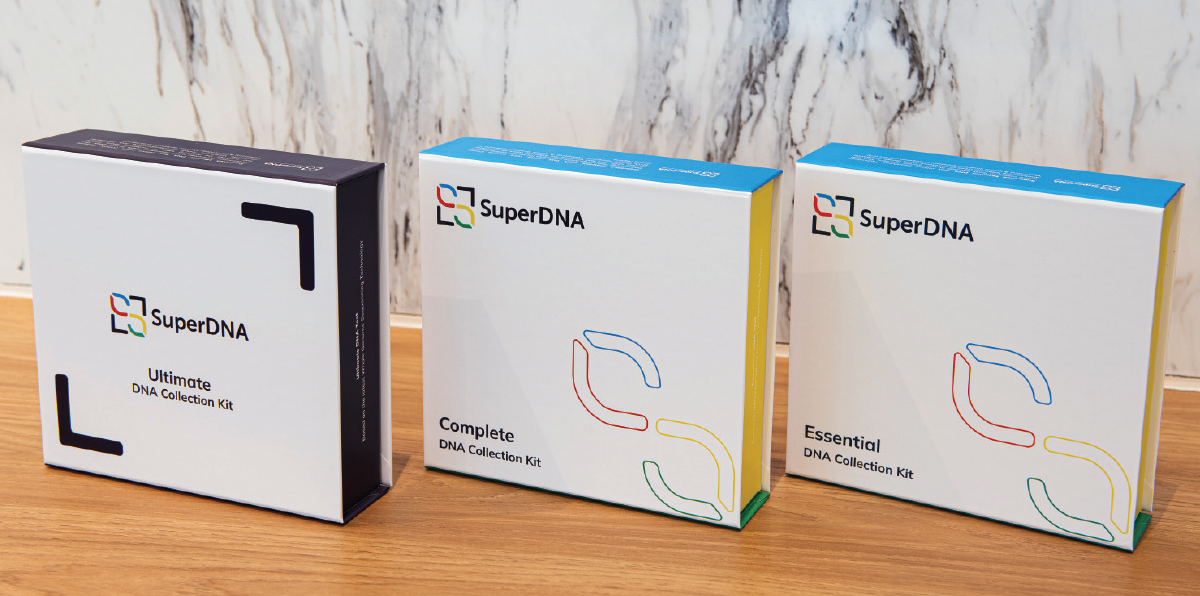 EDITOR'S MUST-HAVES
Take charge of your health with DNA test kits — SuperDNA
SuperDNA Sdn Bhd has released a range of DNA test kits that enable personal whole genome sequencing (WGS). The first-of-its-kind test kit offers individuals the opportunity to learn about their bodies, options for specific health issues and ultimately empowers them to make the best choices to live a healthy life.
SuperDNA utilises the world's most comprehensive DNA sequencing technology, which conducts a full scan that analyses 100% of the human DNA as compared to other genetic tests such as Genotyping Technology, which only analyses 0.01% of the DNA or the whole exome sequencing technology — a method to rapidly identify genetic variations — which only looks into 2% of the tested DNA.
The extensive analysis provides customers with over 1,700 reports across 30 categories like nutrition, drug response, carrier screening, common disease risk and hereditary diseases.
There are three types of test kits to choose from. All testing kits cater to the varied needs of consumers and which best fits their needs.
The Essential kit, which costs RM699, is for those looking to optimise their diet, fitness, lifestyle and overall wellness. The Complete kit, priced at RM2,499, includes everything the Essential kit offers with the addition of reports on cancer risks, heart diseases, diabetes risk, drug response and brain and mental health.
SuperDNA's most comprehensive test kit, Ultimate, retails at RM4,999. This kit tests for everything offered in the Complete kit, but includes reports on deeper medical conditions such as cancer-causing mutation, family planning and hereditary diseases.
Customers would need to provide a saliva sample when they receive their test kit and send it back to the SuperDNA testing facility. The results will take up to 30 days to be updated and customers have the option to walk in or set Google Meet appointments with SuperDNA's experts to discuss their test results.
For more information and to order the kit visit https://mysuperdna.com/
PICTURE OF THE WEEK
Loab, a disfigured, rosy-cheek AI art woman haunts the internet
A spine-chilling image of a woman-like figure dubbed "Loab" lurking in the depths of the internet was discovered by an AI researcher. Loab is believed to be a random confluence of images that happens to appear in various strange technical circumstances, but it is definitely more than just a grotesque image. It is an indication that AI is deeper and creepier than imagined.
This eerie shape of the woman was generated by an AI art tool. Loab was created by Twitter user Supercomposite using an image prompt. Supercomposite wrote a negative prompt, telling the AI to generate something opposite the prompt. Using this, the AI generated pictures featuring a long-haired woman with rosy cheeks.
Supercomposite also took the first ghastly images of Loab and told the AI to draw something with Loab as the base. The AI then churned out all types of grotesque images emerging from its computations.
TECH BOOKS
LikeWar: The Weaponization of Social Media by P W Singer and Emerson T Brooking
Through the weaponisation of social media, the internet is changing war and politics, just as war and politics are changing the internet. Terrorists live stream their attacks, "Twitter wars" produce real-world casualties and viral misinformation alters not just the result of battles, but the very fate of nations. War, tech and politics have blurred into a new kind of battleground that plays out on our smartphones.
The authors tackle the mind-bending questions that arise when war goes online and the online world goes to war. Delving into the web's darkest corners, LikeWar outlines a radical new paradigm for understanding and defending against the unprecedented threats of our networked world.  Amazon