This article first appeared in Digital Edge, The Edge Malaysia Weekly, on June 27, 2022 - July 03, 2022.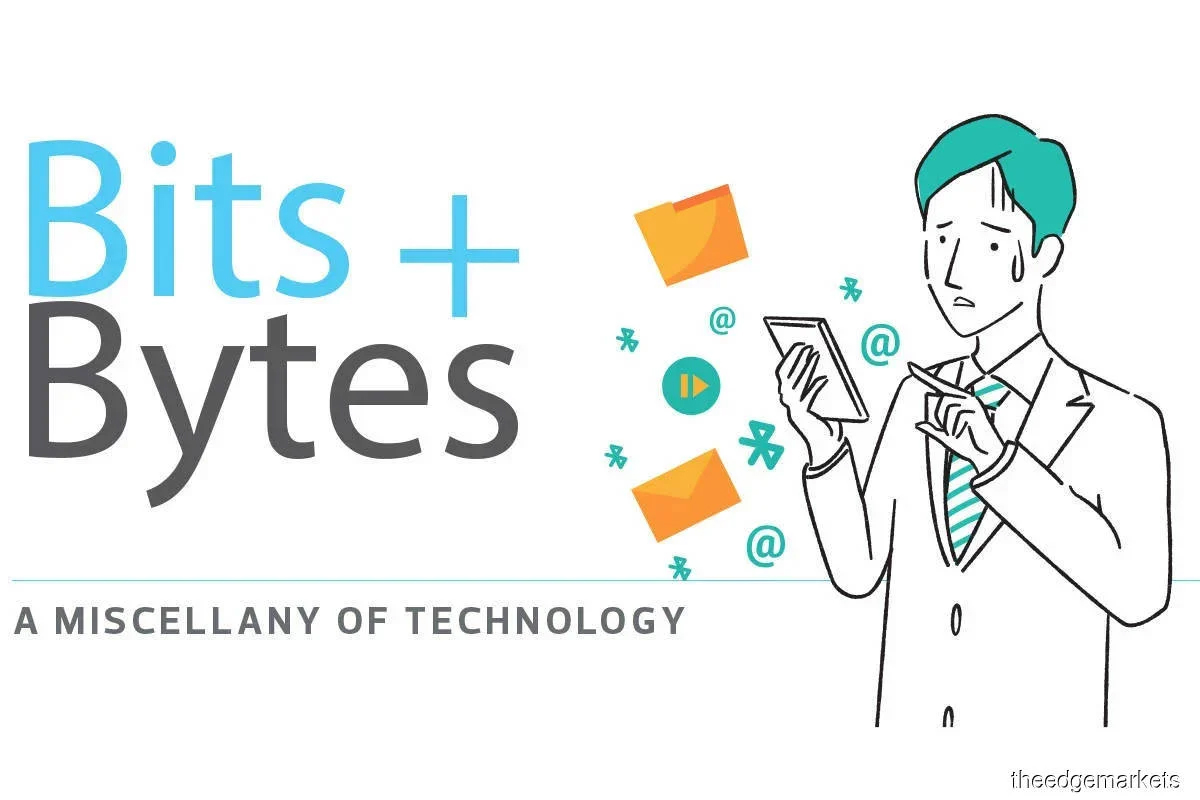 NEWS
Sarawak partners Microsoft to digitalise public sector, future-proof industry and build resilience with digital skills
The Sarawak government and Microsoft recently inked a memorandum of understanding to accelerate the digital transformation of the state government and key economic sectors, including agriculture, manufacturing and small and medium enterprises (SMEs). This collaboration follows the signing of the Cloud Framework Agreement (CFA) between Microsoft and the Malaysian Administrative Modernisation and Management Planning Unit (Mampu).
The Sarawak government and Microsoft will work together towards a trusted cloud network and empower the public sector with digital skills through the latter's Enterprise Skills Initiative (ESI), with courses and certificates by Microsoft Learn, LinkedIn Learn and GitHub.
Sarawak has been a key economic contributor to the Malaysian economy, making up 9.5% of the nation's GDP. As part of this collaboration with Microsoft, the state government will explore cloud-based solutions for the agricultural sector that leverage artificial intelligence and machine learning, and plan support for the manufacturing sector as well as SME players in the state.
Sarawak will collaborate with Microsoft on cybersecurity strategies and roadmaps to improve its cybersecurity posture. As the state government goes digital, keeping cyberspace secure and deploying effective risk management solutions are crucial for the long-term success of its digital transformation.
Delyva launches international shipping service to help SMEs grow sales in Asia
Delyva Sdn Bhd, a one-stop delivery solutions provider for businesses of any size, has launched a new international shipping service targeting local small and medium enterprises (SMEs) in Malaysia. Covering more than 100 countries and featuring multiple international courier service providers, the service will allow SMEs to get more cost-effective rates and sell to more markets while being able to access a unified tracking feature.
The new service, which is accessible through the DelyvaNow delivery booking platform, streamlines workflows and can be integrated with any platform, offering automatic updates of shipping rates and allowing buyers to view their courier service of choice upon checkout.
"Managing international shipping is no longer burdensome because our technology streamlines the work processes. This kind of digitalisation can drive a business to become more competitive," says Delyva CEO Hanif Wahid.
Meraque and Boustead explore drone technology and software solution to support group's ESG ecosystem
Meraque Services Sdn Bhd, a Malaysian drone tech company, has inked a document of understanding (DoU) with local investment holding company Boustead Holdings Bhd to propose a collaboration for potential drone-related services and projects.
As part of the partnership, Meraque will apply its technological offerings to Boustead's businesses. The partnership will see the parties collaborate in active exploratory efforts to identify potential uses of drone technology and expertise in areas such as products (drones and unmanned ground vehicles), software solutions (artificial intelligence and systems) and tech talents (drone pilots). The collaboration will also see a creative exploration of drone performance in the arts for Boustead Group as well as its hotels and resort businesses.
The DoU includes the planning of a drone centre to look into the problem statements of Boustead Group's operating companies and provide solutions using drone technology applications, such as delivery, operational efficiency enhancements for agriculture, drone-related entertainment for indoor events and manufacturing of unmanned aerial vehicles.
Drone technology is expected to support Boustead's environmental, social and governance (ESG) goals, such as by substantially reducing carbon dioxide emissions and improving accessibility to products and services. 
The drone technology industry has captured a steadily rising audience, with the global drone market forecast to achieve US$41.3 billion in 2026, according to the Drone Market Report 2021-2026. In a recent study by the Malaysian Research Accelerator for Technology & Innovation, the local drone economy is expected to contribute RM50 billion to the country's GDP by 2030.
Google Doodle pays tribute to Malaysian zoologist Dr Lim Boo Liat
Google recently paid tribute to Dr Lim Boo Liat in a Doodle, celebrating the late Malaysian zoologist's contributions to the biological diversity of the nation.
Lim was a pioneer and leading authority on all things related to Malaysia's biological diversity. He was credited for helping to establish Zoo Negara in Kuala Lumpur and had written more than 300 scientific papers on mammalogy and parasitology, according to the search engine giant.
Google chose to honour Lim on June 21 because it was on this day in 2003 that he became the first Southeast Asian and fourth Asian to receive an honorary membership to the American Society of Mammalogists (ASM). "His contributions to the field of zoology and biodiversity have inspired the next generation of scientists from Malaysia. From a temporary lab assistant to an honorary member of the ASM, Dr Lim is a shining example of immense expertise. He has a number of species of parasites and animals named after him, and is a 2013 recipient of the Merdeka Award," said the search engine giant.
Microsoft retires IE
When Microsoft officially retired Internet Explorer last week after 27 years of service, South Korean engineer Kiyoung Jung decided to immortalise the demise of the web browser with an actual tombstone dedicated to its memory.
Jung spent KRW430,000 (RM1,461) on a real tombstone engraved with the name and logo of Internet Explorer, as well as the date of its birth (Aug 17, 1995) and death (June 15, 2022). He said he felt overjoyed when he heard the news of the browser's retirement, then nostalgia led him to have the tombstone erected.
COMPETITION, GRANTS & TRAINING
Alibaba's Netpreneur Training Programme open for applications
Alibaba Global Initiatives (AGI), the training arm of Alibaba Group, has launched the latest edition of its Netpreneur Training Programme, backed by the Malaysia Digital Economy Corporation (MDEC) and Malaysia External Trade Development Corporation (Matrade).
The four-week online programme is scheduled to run from July 12 to Aug 16. The course is expected to support local entrepreneurs across various sectors to utilise digital technology for their businesses.
The current curriculum will offer a specific focus on post-pandemic online commerce trends to familiarise businesses with e-commerce. The programme is Alibaba's newest initiative in Malaysia to support businesses in their digital development.
Participants can anticipate topics on the digital economy in China, precedents of successful traditional businesses that have gone through digital transformation, and the evolution of Alibaba's business, among others.
Upon completion of the programme, participants will receive an e-certificate and be eligible to join the AGI entrepreneur community, where they can network, collaborate and learn with like-minded entrepreneurs. Distinguished participants will have the opportunity to join a one-week offline immersion programme at Alibaba's headquarters in Hangzhou, China.
Applications are open until early July. For more information, visit https://agi.alibaba.com/my_alibaba_netpreneur_training.
UOB Malaysia and The FinLab to accelerate digital transformation for women-led businesses
UOB Malaysia and its innovation accelerator The FinLab have launched the fourth edition of the Jom Transform Programme (JTP), which aims to empower women in transforming their businesses through digital acceleration.
The programme is specially curated to provide advisory and assistance in the areas of digitalisation for Malaysian SMEs. This year's JTP: Womenpreneur Edition, aims to support women entrepreneurs through digital solutions that drive productivity, save costs and grow revenue.
The JTP will be conducted virtually via The FinLab Online, a regional digital platform launched last July to help SMEs and start-ups tap the expertise of industry mentors from UOB and its ecosystem partners in the region.
The first cohort will undergo a three-week business transformation curriculum starting on June 28. They will have access to online workshops, video tutorials and webinars on digital marketing, business operations and e-commerce. Participants will also enjoy complimentary subscriptions to the JomX solution of their choice, including cloud accounting systems, artificial intelligence and data analytics, offered by a host of JTP ecosystem partners for up to 13 months.
The programme has enabled more than 400 Malaysian SMEs to embark on their digitalisation journey. To register for this year's JTP, visit https://thefinlab.com/jom-transform-programme-womenpreneurs-edition/
PEOPLE MOVES
Synagie announces four senior appointments for Asia-Pacific
Synagie, a leading e-commerce enabler in Southeast Asia, has appointed Quek Wei Ling as its group chief business officer, Malcolm Tan as its group chief financial officer, Neo Tze Siang as its chief business officer for omnichannel and consumer-to-manufacturer (C2M) sectors and Evelyn Chua as its commercial vice-president for Singapore.
Quek brings 20 years of retail experience to the position and will oversee the company's key commercial developments and operations for its regional clientele. Tan, who has more than 15 years of global finance and compliance experience, will lead the team in Southeast Asian markets and spearhead Synagie in streamlining, digitalising and automating its financial workflows.
Chua will support Quek with business development in the beauty, fashion and alcohol sectors across the region. She previously served as general manager of the DFS Group for Singapore and Myanmar, where she helped boost the luxury brands' e-commerce footprint across the region.
Neo brings more than 20 years of experience in market and consumer experience. He will lead Synagie's management of any brand's future go-to-market or stay-in-market strategy.
Threebs appoints Benjamin Song as director of operations
Benjamin Song has joined Threebs — Malaysia's leading online marketplace focused on beauty and self-care — as director of operations, as it prepares to ramp up its business strategies and initiatives in the second half of 2022.
With over 10 years of experience, Song will spearhead Threebs' efforts as it focuses on category expansion, innovation, and purchasing, distribution and supply chain optimisation.
The company emerged during the pandemic and functioned as an informational hub to improve awareness and understanding of beauty products while quickly positioning itself as a downstream beauty platform through which users can purchase authentic products from all over the world.
An educational and knowledge-based approach with detailed and accurate information on each product on its website has helped Threebs build a following of more than 100,000 registered customers, with the platform seeing a significant growth during the pandemic and a sales increase of more than 500%.
"No one should receive a single pound from spreading fake news and propaganda."
Thierry Breton, a European commissioner and one of the EU's top digital regulators
On June 16, Google, Facebook parent Meta, Twitter and TikTok voluntarily agreed to take a tougher line against disinformation, including limiting the spread of fake and misleading content. Under the newest version of a code of conduct originally established in 2018, nearly 30 signatories vowed to step up efforts to detect false claims, label political advertising more transparently and restrict advertising around disinformation, among other moves.
Demonetising disinformation is the cornerstone of the new initiative, said Thierry Breton, a European commissioner and one of the EU's top digital regulators.
PICTURE OF THE WEEK
The Old Kuching Smart Heritage Digital Map was launched by Sarawak Premier Datuk Patinggi Abang Johari Tun Openg at the International Digital Economy Conference Sarawak (IDECS 2022). As a part of the state's initiative to fulfil Unesco guidelines and certify Old Kuching as a smart heritage city, the digital map provides users with a complete guide to the Old Kuching Kampung Heritage trail, including a 3D model and a 3600 virtual tour of each monument. 
TECH BOOKS
My Robot Gets Me: How Social Design Can Make New Products More Human by Carla Diana
Think how commonplace it is now for people to ask Siri for the weather forecast, deploy Roomba to clean their homes, or summon Alexa to turn on the lights. The "smart home" market will reach well over US$100 billion in the next five years on the promise of products that are truly integrated with our cooking, cleaning, entertainment, security and hygiene habits.
But the reality is that these first-generation "smart" products aren't very smart — yet. We are clearly seeing only the tip of the iceberg in terms of capability and how such products can enhance our lives. How do we take it to the next level? In a word, design — and more specifically, social design. 
In this fascinating and instructive book, leading product design expert Carla Diana describes how new technology is allowing designers to humanise consumer products in delightfully subtle ways. Showcasing vivid examples of social design principles such as "product presence", "object expression" and "interaction intelligence", we see how inventive uses of light, sound and movement can evoke human responses to even the most mundane products.
Diana offers clear guidelines and takeaways for conceptualising, building and optimising products using such methods as bodystorming, scenario storyboarding, video prototyping and behaviour charting.
My Robot Gets Me provides keen insights and practical advice to anyone interested or involved in the burgeoning smart marketplace, from product designers and developers to managers and venture capitalists. — Amazon
EDITOR'S MUST-HAVES
Create AI-generated art — WOMBO Dream
Unleash your inner artist with WOMBO Dream, except you will not be doing it yourself. The artificial intelligence-powered art app and web platform interprets the words typed into it using an array of art styles, which users can choose from. The art is generated by an AI software that has been fed with artworks, strokes and styles to be able to prompt a masterpiece from the information provided by users.
Currently, the website only allows users to provide words or descriptions. But the app allows further features, such as uploading an existing image as a guide and controlling the percentage of the original picture that can be used for the generated artwork.
A feature that lets users mint generated artworks as non-fungible tokens (NFTs) will be introduced soon. Here's an example of WOMBO Dream's interpretation of Digital Edge with a Synthwave style. You can let it surprise you by not selecting any style at all too.
WOMBO Dream is available online at https://www.wombo.art/ and the app can be downloaded for free on the App Store and Google Play Store.
DIGITIONARY
Web3
Web 3.0, or better known as Web3, is believed to represent the next phase of the internet. It is still a work in progress and has not exactly been defined yet.
The main idea is that it will be decentralised, rather than controlled by entities such as governments and corporations like Google, Facebook and Amazon, as is the case with today's internet, explains Wired magazine. Web3, which is built and backed using blockchain technology, is supposed to help the world break free from that monopolistic control.
The Harvard Business Review explains examples of Web3 as cryptocurrencies such as Bitcoin, Ether and Tether, non-fungible tokens (NFTs) and distributed autonomous organisations (DAOs). Instead of trading data for free services, Web3 users would earn tokens and crypto coins for their online contributions.