This article first appeared in Digital Edge, The Edge Malaysia Weekly, on April 25, 2022 - May 01, 2022.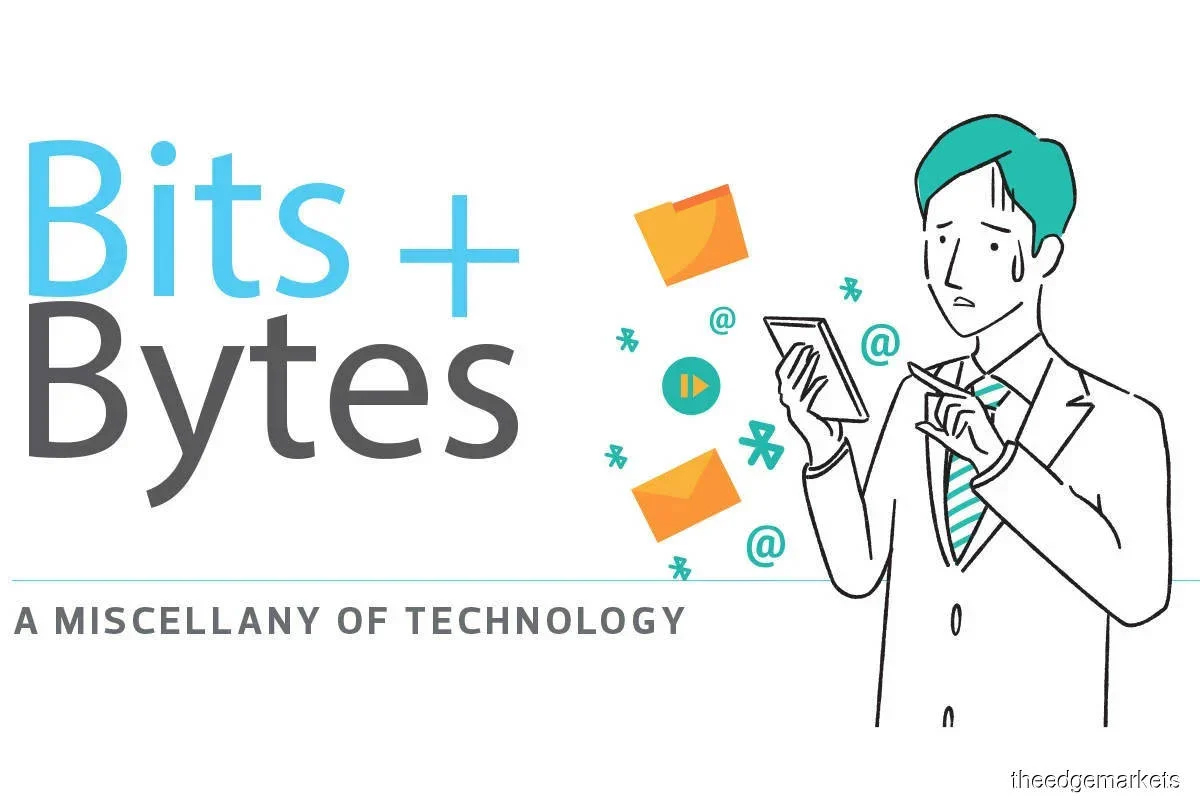 NEWS
Enhancing security and comfort with the aid of biometrics 
A bank card resides in the wallets of almost every Malaysian and has become part and parcel of daily life.
Current bank cards are chip-based, which works in one of two ways — contact-based or contactless. Where once people used to have to insert their card in the automated teller machine (ATM) or point-of-sale (POS) terminal and key in their personal identification number (PIN), users can now opt to use Paywave, simply waving their card to make a payment, for transactions below RM250. 
Taking this innovation a step further is Modularsoft — a payments solution company — which has introduced a biometric-enabled contactless payment card.
The introduction of biometric-enabled contactless payment cards prevents another person from using the user's card for Paywave transactions since only the user can pay using their card as it requires their fingerprint for authentication. 
"About four years ago, we issued a new card called Paywave, using contactless payment that doesn't require any passwords or PIN. That's the current situation," says Haleelur Rahman, director of Modularsoft. 
Banks were previously using cards with magnetic strips that were highly susceptible to cloning. Modularsoft facilitated the migration from magnetic strip cards to chip-based ATM cards, which helped curb the cloning of bank cards. 
"In 2000, there was a nationwide problem of people cloning magnetic strip cards, so on Bank Negara Malaysia's instructions, we participated with the banks and managed to migrate from magnetic strip cards to chip-based cards as a country," says Haleelur. 
Although the migration to chip-based cards has greatly improved the security aspects, the cards are susceptible to other forms of tampering that are out of the hands of users. 
For instance, Haleelur describes a person who drops his wallet with a few hundred ringgit and his bank card. Although the loss of money will sting, the loss of the bank card could leave a bigger dent as the card could be used to make purchases before the user has realised he has lost his wallet and calls the bank to hold the card.
Biometric-enabled contactless payment cards could be an answer for these hard-to-control situations. 
"Magnetic strip cards have the worst form of security. The chip-based smartcards introduced by Modularsoft about 20 years ago addressed the issue of cloning with not even a single reported case. That's the achievement of the chip-based card," says Haleelur.
"To add on to that, and to make it more convenient to the customer, biometrics provides additional security for those who require additional comfort."
It also provides a secure avenue for elderly customers or those differently-abled who might not be able to remember their PIN.
"Currently, the differently-abled and elderly users are stuck with the PIN system. With biometrics, they can be more confident when using the card. Rather than remembering a PIN, they can use biometric authentication with their fingerprints," says Haleelur. 
Haleelur believes biometric-enabled payment cards are an effective way to prevent third-party users from using a bank card without authorisation. 
"Malaysia is always at the forefront of integrating technology for banking and, with this, we will be able to prevent fraud that is happening frequently, which will be a good achievement for us as a country," he says.
DOSM sets up open data access for official statistics
The Department of Statistics Malaysia (DOSM) has launched OpenDOSM, an alternative platform for open data access to official statistics.
Individuals can now access machine-readable data on a wide range of datasets, including social, economic and financial as well as environmental. The data available on OpenDOSM includes gross domestic product, population, labour market, the balance of payment and more.
"The demand for statistics in formulating evidence-based policy has increased significantly," says Datuk Sri Dr Mohd Uzir Mahidin, chief statistician at DOSM.
"Recognising the increasingly complex demands and importance of reliable and dynamic statistics within and across the public and private sectors, DOSM continuously optimises the use of statistical methodologies, enhances skill sets and uses the latest technology. As a national official statistics provider, these three elements are crucial for adapting to the fast-paced environment and global uncertainties.
"In line with the government's efforts to implement open data, OpenDOSM is the latest initiative developed by DOSM to promote and encourage open data usage among the public," says Mohd Uzir.
AI and IoT analytics to monitor climate change
Climate change does not only mean rising temperatures, but also the displacement of wildlife, extreme weather occurrences as well as other catastrophes.
This is why Attentis, an Australian technology company, has developed and manufactured an array of intelligent sensors that alert local officials and emergency response teams with real-time information and monitoring. The sensors are powered by artificial intelligence (AI) and machine learning from SAS, a global analytics expert.
"Our sensor networks help monitor, measure and mitigate many of the effects of climate change, from fire ignition to flooding to air quality, soil and environmental health and much more," says Attentis' managing director and founder, Cameron McKenna.
The world's first integrated, high-speed sensor network is now being used throughout Australia's Latrobe Valley. This network is the world's largest real-time environmental monitoring network.
Covering 2,365 sq km, the Latrobe Valley Information Network and its array of AI-powered sensors collect and deliver critical data, which has improved the local agriculture, utilities and forest industries as well as emergency services.
Local residents and those in neighbouring areas can access this data regularly to monitor rainfall, air quality, fire starts, weather and more, according to the press release.
Collecting more real-time situational data via Attentis sensor networks and quickly uncovering key insights from that data using SAS Analytics for Internet of Things (IoT) means local officials can make better, faster and more informed decisions that protect citizens, property and natural resources, it says.
"With fires and floods, every second matters. By combining Attentis' intelligent sensors with our cloud-native SAS Analytics for IoT solution, we are accelerating the speed and accuracy at which officials can respond to these environmental threats," says Jason Mann, vice-president of IoT at SAS. For example, with intelligent sensor networks and predictive analytics, emergency responders can now continuously and accurately assess river heights, rainfall and soil moisture in real time.
"By closely monitoring and analysing this data, these officials can quickly act on new insights and issue early flood warnings to people in high-risk areas who may be affected — or inundated — by severe weather."
Aye Solutions partners with Huawei Malaysia
Home-grown retail technology start-up, Aye Solutions Sdn Bhd, has inked a partnership with Huawei Malaysia to develop cloud-based artificial intelligence (AI) solutions.
The partnership will cover the development of computer vision solutions powered by Huawei Cloud and accelerate the development of Aye's computer vision solutions, among others.
Huawei is to act as the supporting hyper-scale cloud service provider for Aye's pilot computer vision solutions projects. The partnership also involves go-to-market strategies for Aye's computer vision solutions.
In the second quarter of 2022, Aye Solutions will be introducing a new solution for hospitality and facilities management with a proof of concept launch at the Kuala Lumpur International Airport 2.
AI adoption in Malaysia is still at a nascent stage with an investment of only 23 US cents per capita, according to a report by consulting firm Kearney in 2020. The partnership will be a small step in facilitating the growth of the Malaysian AI ecosystem, says Aye.
COMPETITION
Kapital X calls on university students to join its VC talent development course
Kapital X, the country's first venture capital (VC) talent development programme — set up by Penjana Kapital and Sunway University's innovation arm, Sunway Innovation Labs (Sunway iLabs) — is calling for applicants to join its two-month kick-starter programme to become junior to mid-level VC investment analysts.
University students in their final or penultimate year, recent graduates with less than two years of experience and entrepreneurs or early-stage start-up employees are encouraged to apply.
The programme is in line with Penjana Kapital's — a company set up by the government to operationalise the Dana Penjana Nasional (DPN) programme — goal to expand the local venture capital ecosystem.
Thirty participants will be selected to learn the fundamentals of VC from global investors. The curriculum includes deal sourcing, legal and soft skills training and due diligence. At the end of the course, participants will be required to pitch their research on investment opportunities.
Winners will then spend a month on a venture fellowship with Penjana Kapital's partners. Participants would possibly win an internship or a full-time placement with global VC firms at the end of the programme. The deadline for applications is April 30.
For more information, visit innovationlabs.sunway.edu.my/kapitalx.
PEOPLE MOVES
Intel appoints Alexis Crowell as managing director for Asia
Alexis Crowell has joined Intel Corp as managing director of its operations in Asia, which includes Southeast Asia, Australia and New Zealand. Crowell is also vice-president of Intel's sales, marketing and communications group.
Before embarking on her journey as managing director, Crowell was a marketing and solutions leader with the Intel Global Sales team. Given her expertise in software technology, she has worked with Open Source (OS) and managed cloud and OS engineering with some of Intel's biggest clients. She has significant international experience with Intel, collaborating with local governments in Europe and Latin America and successfully launching five development sites.
Crowell will spearhead Intel's growth in the region by assisting customers in their digital transformation journey and enticing deeper engagement with the local developers' ecosystem.
Ng Wei Wei is UOB Malaysia's first female CEO
UOB Malaysia has appointed Ng Wei Wei as its new CEO, effective May 1. She will succeed Wong Kim Choong, who has led the bank since 2012. Wong will take on a new role as senior adviser and oversee the integration of UOB and Citi's retail banking business, until his planned retirement.
Ng is a seasoned banker with broad experience and in-depth knowledge of the financial industry. She was previously the bank's managing director and country head of wholesale banking, before assuming the role of deputy CEO last year.
Before joining UOB in 2019, Ng held various leadership roles at global financial institutions in Malaysia and Hong Kong. She has been instrumental in growing UOB Malaysia's wholesale banking franchise and advancing the bank's strategic priorities, including its environmental, social and governance, and innovation agenda, among others.
DIGITIONARY
Polygamous careers
Polygamous careers refer to people with multiple skills taking on multiple projects and their profession being a portfolio of projects.
Scott Belsky, chief product officer of Adobe, coined the term "career polygamy", as a way to describe the Covid-19-driven trend of people engaging in multiple jobs with overlapping hours.
Belsky named this the No 1 tech trend for 2022, where people are over-employed as they simultaneously work two or more remote full-time jobs without their employers knowing.
"The desire to generate income and feel fulfilled from multiple projects will increase retention (you don't leave a job if your 'other interests' are being fulfilled elsewhere), increase workplace productivity (no more face time … people will be busier and more efficient), and help many projects and companies engage top talent that would otherwise be out of reach," says Belsky.
QUOTE OF THE WEEK
"Those who have followed Netflix know that I've been against the complexity of advertising, and a big fan of the simplicity of subscription. But, as much as I'm a fan of that, I'm a bigger fan of consumer choice."
— Netflix CEO Reed Hastings, Reuters
For the first time in over a decade, Netflix reported a loss of 200,000 subscribers during the first quarter of this year and warned of deeper losses ahead. 
The company's shares fell by 26% on April 19. The streaming giant, which has 222 million subscribers worldwide, is expecting a global paid subscriber loss of two million for the second quarter. The last time Netflix lost subscribers was in October 2011, reported CNBC.
Netflix is contemplating ways to derive revenue from the 100 million households watching Netflix through shared accounts, including 30 million in the US and Canada. It started testing different ways to curb password sharing in Chile, Costa Rica and Peru earlier this year.
EDITOR'S MUST-HAVES
Turning scanned objects on smartphones into 3D models
Scanning photos has just become a lot more fun with RealityScan, an app that converts images from smartphones into high-resolution three-dimensional (3D) models.
RealityScan is a free app developed using technologies from Capturing Reality — a company specialising in photogrammetry that was acquired by Epic Games in 2021.
A scanning experience like never before, the app provides users with real-time feedback and augmented reality (AR) guidance, "creating a realistic model almost instantly".
To turn the scanned pictures three dimensional, the app needs at least 20 shots of the object at different angles with good lighting and a clear background for the desired outcome. The 3D object can then be uploaded into Sketchfab — a platform that publishes and sells 3D, virtual reality (VR) and AR content.
According to SoyaCincau, Capturing Reality posted a 3D model of an armchair on Sketchfab. The app allows users to look at the armchair from various angles, with the ability to zoom in and out. Finer details like discolouration and wrinkles are visible when zoomed in close enough.
The app was available in a limited beta through iOS' TestFlight, but the slots are already full. Its official release on Android is expected later this year, when the app will be widely available to download.
TECH BOOKS
The Shame Machine: Who Profits in the New Age of Humiliation by Cathy O'Neil 
Shame is a powerful and sometimes useful tool: When we publicly shame corrupt politicians, abusive celebrities or predatory corporations, we reinforce values of fairness and justice.
But as Cathy O'Neil argues in this revelatory book, shaming has taken a new and dangerous turn. It is increasingly being weaponised — used as a way to shift responsibility for social problems from institutions to individuals. Shaming children for not being able to afford school lunches or adults for not being able to find work lets us off the hook as a society. After all, why pay higher taxes to fund programmes for fundamentally unworthy people?
O'Neil explores the machinery behind all this shame, showing how governments, corporations and the healthcare system capitalise on it. There are damning stories of rehab clinics, re-entry programmes, drug and diet companies and social media platforms — all of which profit from "punching down" on the vulnerable.
Woven throughout The Shame Machine is the story of O'Neil's own struggle with body image and her recent weight-loss surgery, which awakened her to the systematic shaming of fat people seeking medical care.
With clarity and nuance, O'Neil dissects the relationship between shame and power. Whom does the system serve? Is it counterproductive to call out racists, misogynists and vaccine sceptics? If so, when should someone be "cancelled"? How do current incentive structures perpetuate the shaming cycle? And, most importantly, how can we all fight back? — Amazon