This article first appeared in Digital Edge, The Edge Malaysia Weekly, on February 14, 2022 - February 20, 2022.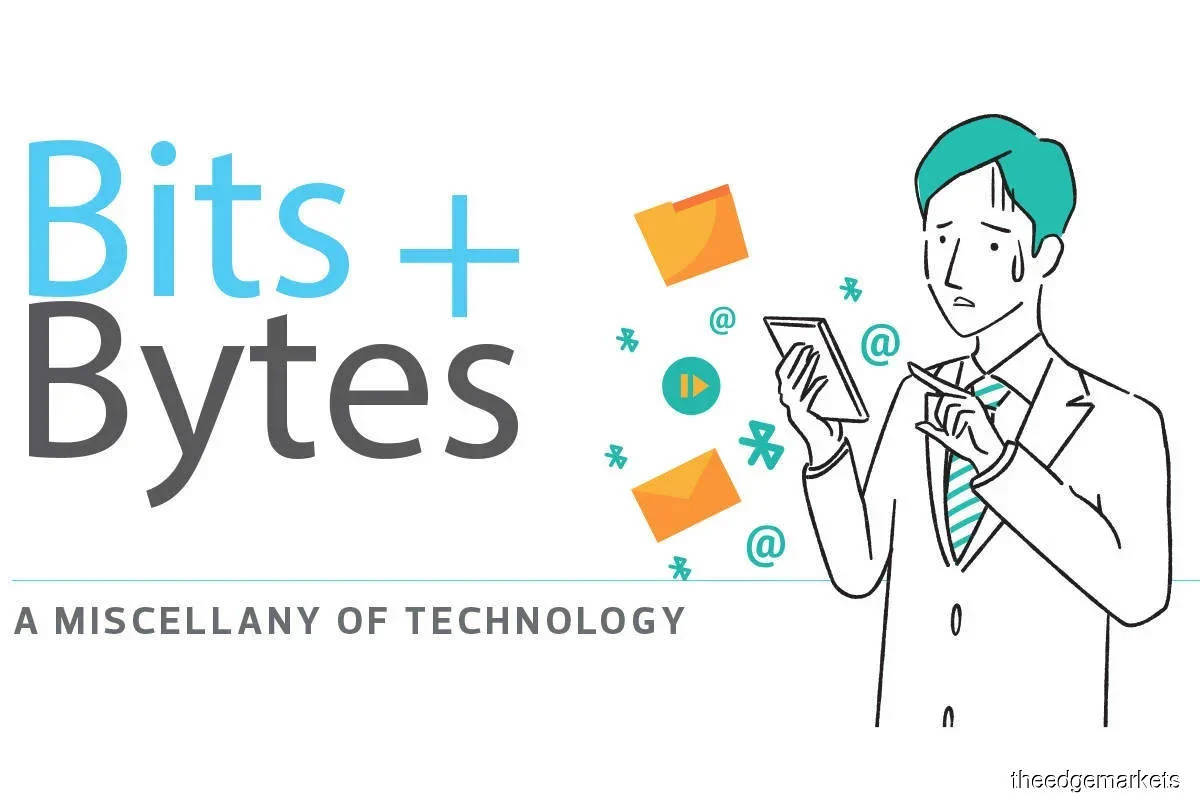 NEWS
Manipal GlobalNxt University collaborates with IBM to address skills shortage
Masters and doctorate students at Manipal GlobalNxt University, an accredited university based in Malaysia, can now deepen their knowledge in cloud computing, artificial intelligence (AI) and data science through the IBM Academic Initiative, which is offered in collaboration with IBM.
The self-service education portal provides technical modules across three key programmes: Master of Business Administration (MBA), Doctorate of Business Administration (DBA) and Master of Science in IT Management (MScITM).
MBA and DBA students will benefit from IBM's foundational module in data science, while MScITM students will learn cloud computing and AI. The students will also be able to access tools such as IBM Cloud Services, Watson Studio on Cloud and SPSS Modeller.
Series A investors draw back from cleantech companies during Covid-19
Covid-19 has changed the funding landscape for all start-ups, including those in cleantech.
The complications brought by the pandemic have temporarily accelerated investments into subsectors — such as life sciences — that were highly relevant in facing the challenges of the pandemic, and delayed investments into subsectors that were not, such as cleantech, according to Startup Genome's latest report.
The Global Startup Ecosystem Report 2021 (GSER 2021), which is focused on cleantech and climate entrepreneurship, found that series A investments in cleantech had continued to decline since 2019 as investors shifted their focus to other subsectors during the pandemic.
Series B+ investments remain steady, however, with the pandemic having less of an effect on later-stage investments. 
Despite the slow pickup of investments compared to other subsectors in early 2021, Series B+ investments in cleantech reached their all-time high, posting a 77% year-on-year increase in the second quarter of the year. Post-money valuation rose 23% in 2020 and 176% in 2021. 
Limited partners are also pouring money into climate-focused venture capital funds, suggesting a likely future spike in deal volume and amount. Observers note that funds are also flowing to a large number of companies, from hydrogen fuel to micronutrient fertiliser start-ups, rather than being concentrated in traditional areas of investor interest such as renewable energy and transportation. 
Although Asia lags behind North America and Europe in terms of cleantech ranking, China has executed ambitious goals and strategies, earning Beijing the ninth spot.
China has poured huge amounts into a small number of very large deals, mostly in the electrical vehicle subsector. Although the deals and exits in China are a fraction of the investments in Europe, they have surpassed Series B+ investments in Asia compared to Europe and North America in 2020.
The report adds that start-up ecosystems in Pittsburgh, Calgary and Frankfurt as well as those in Sri Lanka and Singapore are picking up pace. Singapore has the highest total early-stage funding at US$2 billion (RM8.37 billion) and an ecosystem value of US$22.5 billion. Sri Lanka has the lowest total early-stage funding, which is less than US$50 million, and ecosystem value worth US$132 million.
Meanwhile, Pittsburgh is noteworthy for its self-driving technology. Entrepreneurs are inspired, as it has been chosen as home to tech giants' challenging projects. It is also growing an ecosystem with a focus on inclusion and widening the tech talent pipeline to ensure more women and people of colour can access careers in tech. 
Besides their respective ecosystem strengths, these countries are obtaining government support for start-ups. For example, the Ministry of Technology in Sri Lanka has commissioned five new technology parks in the country that will include incubator facilities for the establishment of start-ups and provision of high-income-generating jobs for youth. The Singapore government also works closely with ecosystem players, including universities, 190 accelerators/incubators and more than 200 investors, to provide all-round support such as financing, mentorship and talent.
Qualys introduces advanced remediation capabilities
Cloud-based IT, security and compliance solutions provider Qualys is adding advanced remediation to its Qualys Cloud Platform. The new update allows organisations to fix asset misconfigurations, patch OS (operating system) and third-party applications and deploy custom software. As a result, organisations can improve the efficiency of their processes without having to use multiple products and agents.
Remediation involves the treatment of security breaches. In cybersecurity jargon, this means addressing breaches and limiting the damage of cyberattacks. Solutions such as Qualys' help organisations detect and fix cybersecurity vulnerabilities quickly.
Qualys Patch Management is integrated with the Qualys Vulnerability Management, Detection and Response (VMDR) solution.
Alibaba's Cloud ME defies distance for the Olympic Winter Games 2022
Alibaba Cloud has launched an innovative cloud-based technology called Cloud ME, powered by its real-time communication (RTC) solution, to support the Olympic Winter Games 2022. Amid Covid-19 restrictions, Cloud ME brings people together by facilitating social interactions, enabling them to meet and enjoy real-time conversations with each other through life-sized, true-to-life projections.
To set up a Cloud ME booth, users need only a video camera and computer to capture footage of themselves. Their full-body images will be projected into a remote booth, where their projected personas will interact with their counterparts in a mixed-reality setting.
The videos and audios produced in Cloud ME booths will be transmitted on Alibaba Cloud. The process can be completed within 200 milliseconds and the live recording generates a high-definition hologram. Micro facial expressions and clothing texture can be captured as well.
The first Cloud ME event for the Games took place on Feb 6, where Daniel Zhang, chairman and CEO of Alibaba Group Holding Ltd, and Thomas Bach, president of the International Olympic Committee, met remotely. They were unable to meet physically because of Covid-19 restrictions in China.
Makers of Bored Apes Yacht Club NFTs unveiled
Buzzfeed News has identified the makers behind the Bored Apes Yacht Club (BAYC) non-fungible tokens (NFTs) as Greg Solano, 32, and Wylie Aronow, 35, who are from Florida. Solano is a writer and editor with the pseudonym Gargamel; Aronow goes by Gordon Goner.
BuzzFeed says it found Solano's and Aronow's information by searching public business records of Yuga Labs, the company behind BAYC. It discovered that Yuga Labs had an address affiliated with Solano and then uncovered other public records that connected Solano with Aronow. According to Buzzfeed, Nicole Muniz, CEO of Yuga Labs, confirmed that Solano and Aronow were the co-founders' true identities.
Two other BAYC co-founders remain unidentified — programmers who go by the names No Sass and Emperor Tomato Ketchup.
New report suggests Microsoft's AR HoloLens 3 is 'cancelled'
Business Insider has published a report that Microsoft cancelled the HoloLens 3 augmented reality (AR) headset. According to the report, the device was codenamed Calypso and cancelled last year, refuting comments from technical fellow Alex Kipman that suggested the HoloLens 3 was not scrapped.
This new information comes after Business Insider reported earlier that Microsoft's mixed reality division was in a shambles. A source familiar with the matter said "in no uncertain terms, Calypso was cancelled". The device was cancelled, as the company wanted to put engineering resources behind other projects, including Samsung's AR device, codenamed Bondi.
The partnership with Samsung is said to include a headset with a set of screens inside, powered by a Samsung phone in the user's pocket. This is likely to mean the headset will be powered by Android, and not Windows, which throws the future of Windows' role in AR into serious doubt.
HSBC launches first multi-currency digital wallet for SMEs in Malaysia
HSBC Malaysia has launched HSBC Global Wallet, Malaysia's first multi-currency digital wallet that enables small and medium enterprises (SMEs) in Malaysia to make and receive international payments swiftly and securely from a single global account.
Fully integrated in HSBC's existing business banking platform, HSBCnet, the Global Wallet significantly reduces the time in which money can be delivered to an overseas beneficiary to within the same or following day, and removes the need for businesses to use third-party providers for international transactions.
The solution currently supports 10 currencies, including the US dollar, Japanese yen, renminbi, Singapore dollar and euro. 
PEOPLE MOVES
Gary Yeoh is new country manager of Fave Malaysia
Fave has appointed Gary Yeoh as country manager for Fave Malaysia. Yeoh will oversee the day-to-day business operations as well as develop the growth and market leadership in the country to accelerate the national adoption of a smarter digital payment method.
According to Advertising+Marketing (A+M) magazine, Yeoh says the "buy now, pay later" (BNPL) service is growing to be crucial to personal finance and cash flow. "BNPL encourages spending with less financial restriction. At the same time, it increases the speed of economic recovery. With BNPL spearheading growth in the country, I believe it will replace traditional payment methods with its flexibility and convenience," he says.
Fave Group CEO Joel Neoh says: "We are pleased to have Yeoh join the Fave team during this exciting time, as we are seeing rapid evolution in the payments space, in both consumer expectations and merchant needs for smart payments. I am confident that with Yeoh's leadership, Fave will grow and further strengthen our position in Malaysia's digital payments and BNPL landscape."
Fiona Liao joins Pos Malaysia
Pos Malaysia has brought on board Fiona Liao as group chief marketing and communications officer, where she will spearhead the company's brand, marketing and communications functions. In her new role, Liao is tasked to reenergise Pos Malaysia's brand.
With more than 20 years of marketing, branding, communications and product experience under her belt, Liao will focus on strengthening Pos Malaysia's brand equity. She tells A+M that her vision is for Pos Malaysia to deliver happiness to all Malaysians as their trusted community partner.
Liao is former head of brand at Prudential Assurance Malaysia and spent more than 13 years in total with the company, joining the insurer in 2008. In 2014, she moved on to helm the chief brand officer role and thereafter became head of brand in 2021.
PICTURE OF THE WEEK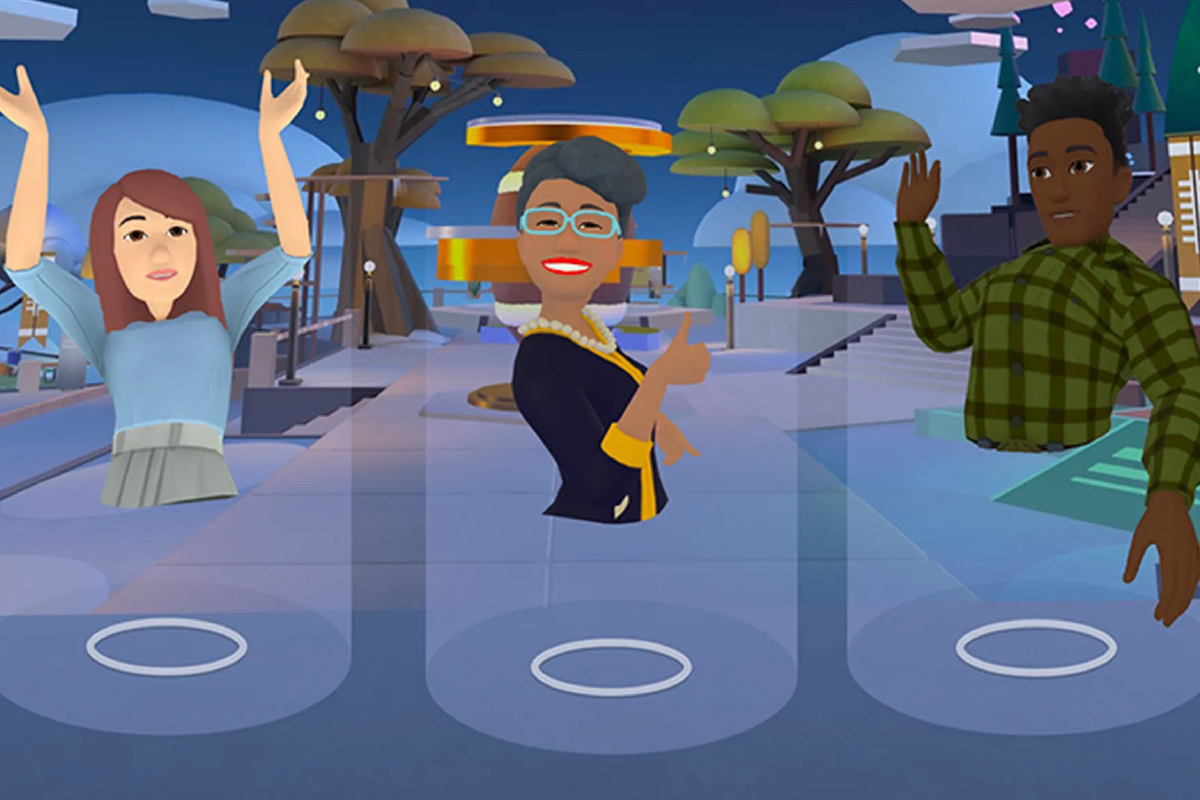 Meta has added the 'Personal Boundary' feature to its Horizon virtual reality experience in response to concerns of sexual harassment in the metaverse. The four-foot safety bubble creates an invisible barrier around avatars, preventing people from getting too close.
"We were too slow to respond. That's on me."
Danial Ek, CEO of Spotify
A handful of artists have been at loggerheads with Spotify over the latter's refusal to remove Joe Rogan's podcasts — which spread Covid-19 misinformation — from the platform. Rocker Neil Young, who gave Spotify the ultimatum of removing Rogan's content or his, led the app's digital exodus, prompting the company to act quickly by making its content moderation policies public.
TECH BOOKS
Tech Panic: Why We Shouldn't Fear Facebook and the Future by Robby Soave
Not so long ago, we embraced social media as a life-changing opportunity to connect with friends and family across the globe. Today, the pendulum of public opinion is swinging in the opposite direction as Facebook, Twitter, Google, YouTube and similar sites are being accused of corrupting our democracy, spreading disinformation and fanning the flames of hatred.
We once marvelled at the revolutionary convenience of ordering items online and having them show up on our doorsteps, sometimes overnight. Now, we fret about Amazon outsourcing our jobs overseas or building robots to do them for us.
Here, with insightful analysis and in-depth research, Robby Soave explores some of the biggest issues animating both the right and the left: bias, censorship, disinformation, privacy, screen addiction, crime and more.
Far from polemical, Tech Panic is grounded in interviews with insiders at companies such as Facebook and Twitter, as well as expert analyses by both tech boosters and sceptics — from Mark Zuckerberg to Josh Hawley. Readers will learn about the consequences of not only Big Tech but also of altering the ecosystem that allowed tech to get big. Offering a fresh and crucial perspective on one of the biggest influences of the 21st century, Soave seeks to stand athwart history and yell, "Wait, are we sure we really want to do this?" Available on Amazon.
EDITOR'S MUST-HAVES
Preserve memories on the go with the Brother PocketJet PJ-773 portable printer
This inkless thermal printer is a tool for someone who has to print on the go. The printer, no larger than the size of a small baguette, can print up to A4-sized documents. The only downside is that it requires the use of special thermal paper, which can be a little costly.
The printer operates via Wi-Fi and, when there is a lack of connectivity, it can connect with your device via Wi-Fi Direct or a mini USB port, allowing for crisp black-and-white prints anytime, anywhere. The portable printer retails for about US$600 (RM2,511), but some other versions and models are cheaper on local e-commerce sites.
DIGITIONARY
Extended reality
Extended reality (XR) is the umbrella term that covers virtual reality (VR), augmented reality (AR) and mixed reality (MR). It allows users to immerse themselves in a virtual environment (VR), augments the user's surroundings by superimposing digital elements in the real world (AR) or a blend of both (MR). MR enables people to immerse themselves in the VR world while still seeing the real environment around them.