This article first appeared in Digital Edge, The Edge Malaysia Weekly, on December 21, 2020 - December 27, 2020.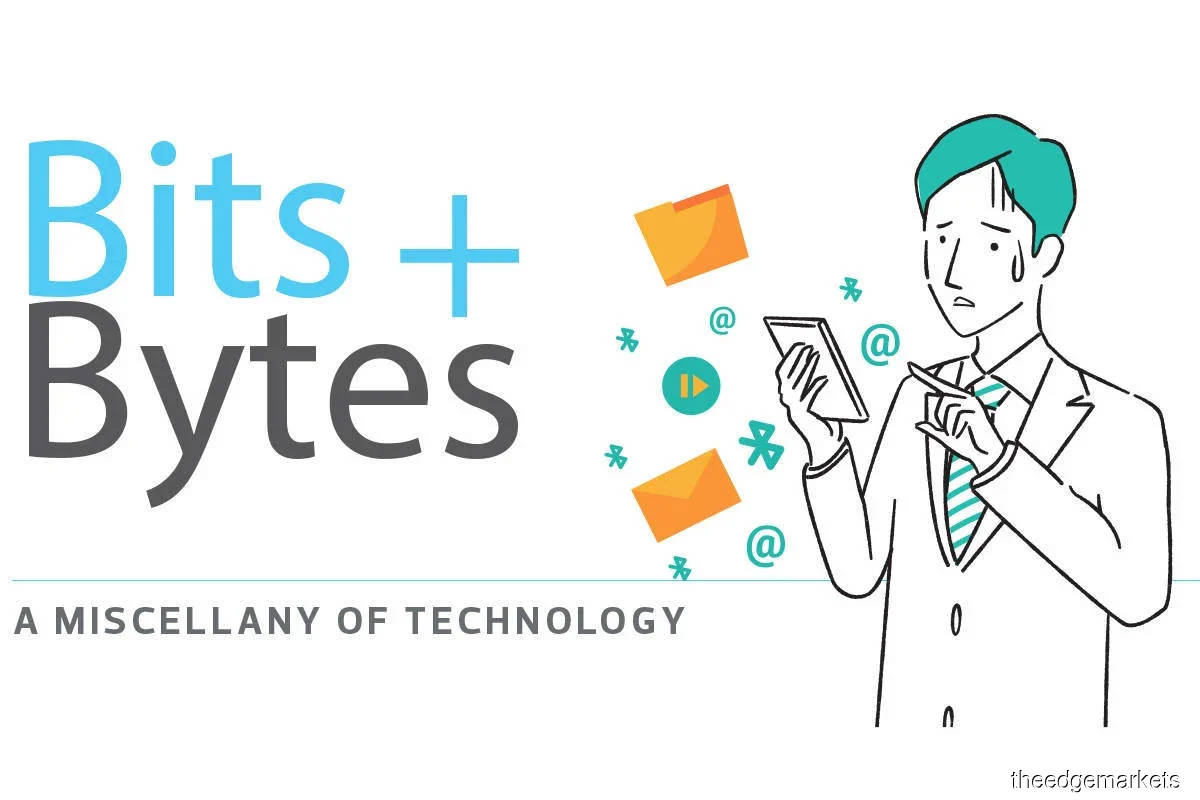 NEWS
Local tech player ties up with SAP 
Accendo Technologies, a homegrown HRtech company, recently announced a partnership with global technology solutions provider SAP, with a view to providing its artificial intelligence-based talent matching and career pathing solution, TalentPulse, to customers around the world. 
Speaking on the Accendo-SAP partnership, SAP Malaysia managing director K C Hong says Accendo addresses some of the largest talent challenges that businesses around the globe are currently facing. "We are confident that Accendo solutions, as integrated with SAP SuccessFactors solutions, can help customers meet these challenges with the tools, data and workflows they need to succeed." 
StanChart launches CarbonNeutral credit card with cashback for e-wallets, Spotify and Netflix
Standard Chartered Bank Malaysia has launched its Standard Chartered Smart credit card, targeting the climate crisis and online spending trend. The country's first CarbonNeutral credit card offsets all emissions associated with its production. As most cards are made from plastic, this is an attempt at minimising the impact of our daily lifestyle that could be harmful to the environment.
"Carbon footprint is calculated by the quantity of greenhouse gas emissions, taking into consideration the different lifecycle stages of the card, from upstream production to the end-of-life of the card. Carbon neutrality is achieved through various social and environmental programmes that are executed in accordance with recognised standards," says Standard Chartered Malaysia managing director and CEO Abrar Anwar.
The rising trend of online shopping has been taken into account. The card offers up to 30% cashback for purchases on participating e-commerce platforms as well as top-ups and purchases made with Boost, Fave and Grab. Cardholders can also enjoy up to 6% cashback on selected digital lifestyle items such as Netflix and Spotify subscriptions. 
"The pandemic has led to an acceleration in digital adoption by consumers, particularly e-commerce. We believe it is extremely timely for us to introduce this card that focuses on young adults and first jobbers, who have a more digital lifestyle and are turning to online shopping for their daily needs," says Visa Malaysia country manager Ng Kong Boon.
From now until Dec 31, 2020, those who apply for the card will receive up to RM500 cashback as their sign-up gift when they activate and spend. Cardholders will also get access of up to RM15,000 in quick cash at 0% interest rate with Cheque-On-Call Plus.
360F and Fi Life launches online tool that predicts users' financial needs
Singapore-based fintech company 360F and Fi Life, a Kuala Lumpur-based online life insurance distributor, have collaborated to introduce 360-NeedsProfiler to the Malaysian market. It is an online tool that allows users to discover their personal financial needs using 360F's personalised prediction algorithms, as well as Malaysia's demographic and mortality data.
By answering nine non-intrusive questions online, users will receive a customised report that quantifies what type of insurance protection they would find most relevant in percentage terms, whether it is for wealth accumulation or life, critical illness or disability protection.
The tool is aimed at addressing the complicated process of purchasing insurance products, which can be difficult when elements of protection and investments are combined in the same insurance product.
According to its official website, 360F's flagship product — 360-ProVestment — is the world's first artificial intelligence-based product recommendation engine for life protection and wealth management needs. It is aimed at enabling financial advisers and agents to help customers achieve optimal financial well-being using a data-driven approach.
Malaysian eKYC start-up WISE AI gets funding from Sun SEA Capital 
Sun SEA Capital is now the lead investor backing Wise AI, a local start-up that offers artificial intelligence-based electronic know-your-customer (eKYC) solutions. The venture capital firm is backed by one of Malaysia's largest public-listed conglomerates, Sunway Group. According to its press release, the investment is timely as Sunway prepares for its digital bank licence application.
"The need for digitalisation has been accelerated due to the pandemic and we see the opportunity for Wise AI to become the market leader. Through Sun SEA Capital's investment, Wise AI is able to explore collaboration opportunities that leverage Sunway's vast ecosystem across 13 business divisions as well as Sunway City Kuala Lumpur as a living laboratory to potentially test, validate and implement new ideas and services as a launchpad for future growth," says Sun SEA Capital director Raymond Hor. 
Wise AI has already established a reputable presence in Malaysia, providing solutions for clients ranging from a subsidiary of Bank Negara Malaysia to core banking system providers, state governments and agencies, credit rating agencies, enterprises of various sizes, fintech firms and internet companies. 
Wise AI co-founder David Lim hopes the start-up will become the leading eKYC provider in this region. "Our greatest competitive advantage is that we own this full-fledged eKYC technology. This gives us the flexibility to localise and customise our offerings cost-efficiently for partners in each country."
Since its inception in 2018, Wise AI has won two medals at the Asean ICT Awards and was recognised as one of the Top 20 Hottest Artificial Intelligence Companies in Asia-Pacific Economic Cooperation (APEC) in 2019 by CIO Advisor. 
EBN launches Malaysia's first Esports City
Esports Business Network (EBN), Southeast Asia's largest eSports marketing group, has  announced the launch of Malaysia's first Esports City, which takes up 65,000 sq ft of space on the top floor of Quill City Mall in the heart of bustling Kuala Lumpur. 
The launch of EBN Esports City is aimed at establishing a strong eSports ecosystem in Southeast Asia based on three core pillars — eSports consumer, eSports business and eSports opportunity. Costing RM4 million, EBN Esports City is set to be recognised as Southeast Asia's biggest eSports facility to host world-class tournaments, events and conventions. 
EBN Esports City comprises the EBN Esports Arena, the Orange Esports Club, a premium eSports café, the new EBN headquarters and three fully equipped live broadcasting studios. The EBN Esports Arena is an event hall with comprehensive production and broadcasting facilities that can accommodate an audience of up to 1,000 people. The Orange Esports Club is a 360 eSports community event and lifestyle experiential space across PC, mobile and console.
Aligned with the group's key strategy of strategic partnerships, The Gaming Company, a subsidiary of EBN, also officially announced its partnership with Riot Games Southeast Asia, a global game developer for the upcoming Valorant First Strike tournaments.
The Ocean Cleanup announces partnership with MHE-Demag for Interceptor production in Malaysia 
The Ocean Cleanup, a Dutch non-profit organisation that is developing advanced technologies to rid oceans of plastic, has announced a collaboration with MHE-Demag to design, manufacture and service The Ocean Cleanup's Interceptor to extract plastics from rivers before they enter the ocean. 
Moving forward, MHE-Demag will handle Interceptor manufacturing, installation and maintenance while local partners will oversee operations. The Ocean Cleanup will continue to act as the technology and best practices provider as well as business development lead for upcoming Interceptor projects.
The Ocean Cleanup's Interceptor was unveiled in late 2019 and there are currently three deployed — in Klang, Malaysia; Jakarta, Indonesia; and Santo Domingo, the Dominican Republic. A fourth Interceptor, in Vietnam, has had its deployment delayed and is expected to be launched in early 2021. 
Over the last 1½ years, The Ocean Cleanup has used the insights gained from these pilot systems to understand and further develop the technology for more efficient mass production. These upgrades include changes to the conveyor system, shuttle, dumpsters and barge. Working together with MHE-Demag, these changes have been incorporated into the third generation design, which is the blueprint for the Interceptors manufactured in 2020 and 2021.
ACCELERATORS
An accelerator for purpose-driven start-ups
CamLab, a Cambridge, UK-based tech start-up accelerator, is running a virtual accelerator programme for early-stage, sustainable and purpose-driven ventures in Asia. The accelerator focuses on foodtech, agritech, fintech, proptech, edtech, healthtech, watertech and greentech. Participating start-ups can benefit from equity investment, networking with mentors and a 14-week "sprint" system. 
Interested founders can apply on camlab.tech before Dec 31. 
Visa launches regional accelerator
Visa has announced the opening of the Visa Accelerator Program, an elite programme that will select six of the most promising start-ups across Asia-Pacific to expand their businesses into new markets.
The programme will focus on creating defined commercial opportunities for the start-ups to collaborate with Visa and its extensive network of bank and merchant partners in the region.
Visa is looking to recruit start-ups that are providing solutions to, among others, businesses struggling to cope with changing technology demands as a result of the Covid-19 pandemic, as well as start-ups leveraging the growing open data environment to develop personalised banking and retail experiences.
Start-ups at the Series A funding stage and above, as well as those with a long-term commitment to the Asia-Pacific region, in addition to a market-validated solution, are encouraged to apply. Visit visa.com.sg/apaccelerator for more information. 
PEOPLE MOVES
NTT announces retirement of CEO
NTT Ltd, a leading global technology services provider, has announced that its Global CEO Jason Goodall will retire at the end of June 2021.
Goodall has served NTT for 23 years in many senior leadership roles, including global CEO of Dimension Data. He decided to step down to spend more time with his family and pursue new opportunities in technology as an investor, adviser and board member. Following his retirement, he will remain a director of NTT and Dimension Data, as well as act as a strategic adviser for NTT's venture capital business. 
Goodall will remain global CEO until April next year and then work closely with his successor for three months to ensure a seamless handover. NTT will be announcing its next global CEO in the coming weeks.
TECH BOOKS
Competing in the Age of AI: Strategy and Leadership When Algorithms and Networks Run the World 
Book description (on Amazon): Marco Iansiti and Karim R Lakhani show how reinventing the firm around data, analytics and artificial intelligence (AI) removes traditional constraints on scale, scope and learning that have restricted business growth for hundreds of years. From Airbnb to Ant Financial and Microsoft to Amazon, research shows how AI-driven processes are vastly more scalable than traditional processes, allowing a massive increase in scope, enabling companies to straddle industry boundaries and creating powerful opportunities for learning — to drive ever more accurate, complex and sophisticated predictions.
When traditional operating constraints are removed, strategy becomes a whole new game, one whose rules and likely outcomes this book will make clear.
"We were put on earth to do the mission of vaccine distribution."
Raj Subramaniam, FedEx president and COO
PICTURE OF THE WEEK
Bubble Santa appears at Lights on Broadway event
A performer dressed as Santa Claus greeting a child from inside a bubble during the Lights on Broadway event in Oklahoma City, the US. With Covid-19 cases rising in the US, the job of playing Santa has changed for health and safety reasons. 
DIGITIONARY
Simp
A 2020 slang word for "lovestruck buffoon". This gamer expression is often used to ridicule men who are perceived as being overly invested in female gamers, willing to sacrifice their digital weapons and other treasures in a game in a bid to win her approval. This year, the word has been used primarily to describe diehard fans of female streamers on the Twitch platform, a US-based video livestreaming service.
EDITOR'S MUST-HAVES
Kodak has come up with the Kodak Ultra Mini Portable Projector, which is small enough to fit in your pocket, but has excellent graphics quality. Despite its size, the company says the Hollywood-standard graphics, being capable of displaying up to 16.7 million colours, makes it perfect for either your video games or movies. And operating this little machine is a piece of cake. You just plug it into your PC or gaming console and you are good to go. It is available on Shopee for RM900.