This article first appeared in City & Country, The Edge Malaysia Weekly, on October 17, 2022 - October 23, 2022.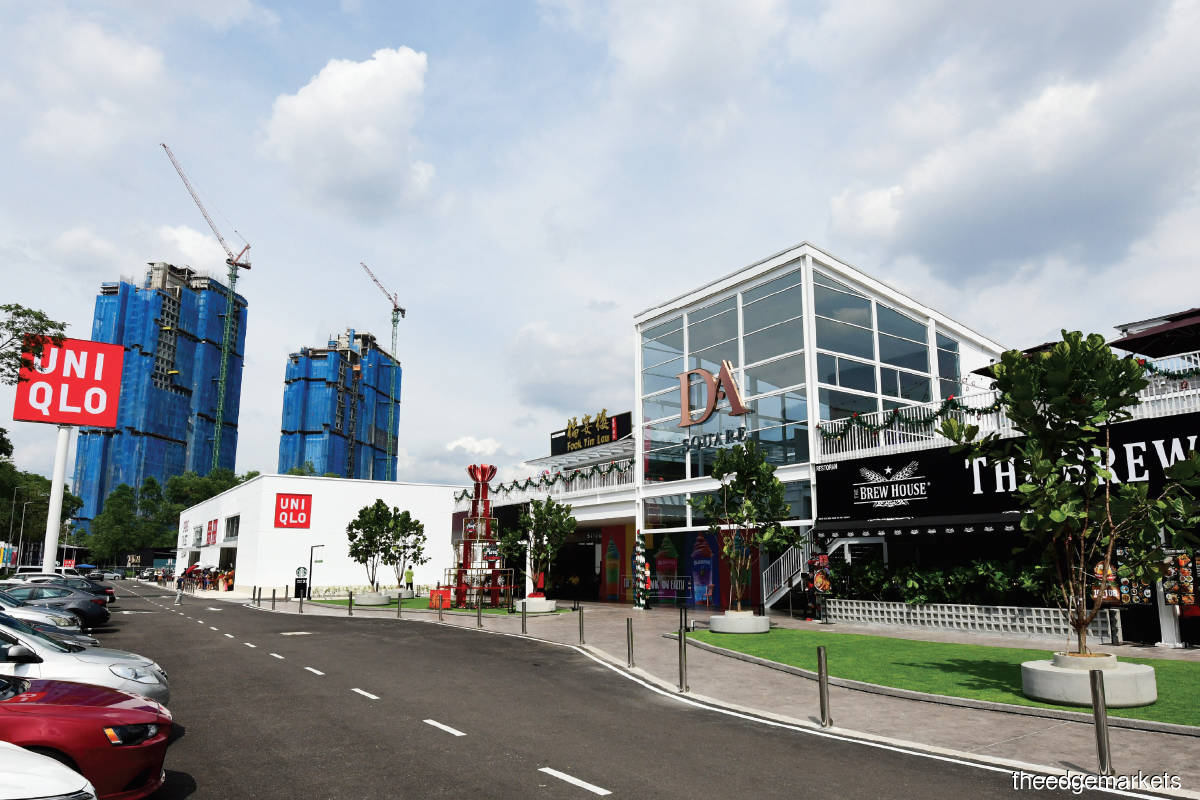 The lifting of Covid-19 restrictions has led to an increase in retail activities, and one concept that may well benefit from the increased patronage is the big-box retailer. 
"'Big-box retailers' refer to large-­format retailers that occupy a large retail space in a low-rise building," says Retail Group Malaysia managing director Tan Hai Hsin.
"In the US, big-box retailers are found mostly in suburban areas and along highways. They are usually located in strip malls, power centres or single-storey buildings fronting main roads. ­Walmart, Costco and Target are big-box retailers in the grocery sector; Lowe's and Home Depot are in the home improvement sector; Kohl's and ­Burlington are examples in the fashion sector," he says.
Laurelcap Sdn Bhd head of commercial real estate Lou Minn Yian says: "One of the strengths of the big-box retailers is that they usually offer big discounts, undercutting the speciality shops or smaller retail shops on price, something like an outlet mall. Customers usually buy in bulk, resulting in a lower price, thus it benefits the consumer. In addition, they also carry more stock and variety than retail outlets in traditional shopping centres."
Tan notes that these retailers also pay lower rental rates, owing to the location of the building and the types of property they occupy, such as low-rise buildings with low construction costs that could include warehouses and industrial properties. There are also lower operating costs because of lower property maintenance fees.
The experts highlight several challenges, however, that big-box retailers face.
"One of the limitations of big-box retailers is that they are destination-oriented. They must attract their own shoppers as compared to retailers in shopping and commercial centres. Also, they need their own advertising and marketing budgets as compared to tenants in shopping centres," says Tan.
Lou adds: "Some of the challenges include buying large quantities of perishable items that might work well for big families, but not necessarily for singles or people with small families. Some warehouse retailers charge a membership fee that [the shopper] will not recoup if the shopper doesn't visit the store frequently enough. 
"[Also,] in contrast to local and mom-and-pop shops, customer service is not a priority for many big-box retailers; wise shoppers will consider the benefits and disadvantages of each type of retailer when searching for bargains; and customers looking for a specific item and who are in a rush may not find big-box retailers too appealing, as the retail outlet is big and it is time-consuming to search for just one item."
Space matters
In Malaysia, Tan says, big-box retailers normally occupy more than 10,000 sq ft in low-rise buildings that front a main thoroughfare. 
"In the last decade, real estate developers in Malaysia have built detached and semidee commercial buildings on commercial land that cater to these operators," he says. 
Examples of big-box retailers in the Klang Valley are Harvey Norman in Section 51A, Petaling Jaya, which fronts the Federal Highway; Uniqlo in DA Square, Bandar Sri Damansara as well as Cat Supermarket and Decathlon in Shah Alam.
"Lotus's, Giant, Mydin, AEON BiG, NSK and Segi Fresh outlets that occupy stand-alone single-storey buildings are [also] considered big-box retailers," Tan adds.
He highlights that Eco World Development Group Bhd had set up Ardence Labs in Setia Alam and Grandeur Labs in Puncak Alam, which are considered big-box retailers anchored by a supermarket. Furniture malls that occupy up to two levels are also treated as big-box retailers.
He says: "Sunway in Johor Baru set up a purpose-built, low-rise shopping centre called Sunway Big Box Retail Park, which is tenanted by several large-format retailers." 
Lou elaborates: "Sunway Big Box Retail Park is probably the first of this type of retail concept. It has a net floor area of about 500,000 sq ft and is almost fully occupied.
"The retail park is a catalyst for the area in the sense that it is a crowd-puller among both domestic and international tourists. It forms part of an overall ecosystem in Iskandar Puteri [in Johor], which drives tourism to the area both locally and internationally."
Lou also mentions DA Square, which is part of TA Global Bhd's Damansara Avenue in Bandar Sri Damansara, Petaling Jaya, and is anchored by Japanese apparel retail giant Uniqlo. It is the brand's first roadside store in Malaysia. 
"The retail project has made a positive impact on the surrounding area in that it has given Bandar Sri Damansara and Damansara Avenue exposure and visibility outside of the immediate neighbourhood, thus indirectly spurring demand for properties in the area that have been affected by the commercial development," says Lou, adding that the 43,560 sq ft DA Square is fully occupied.
Positive outlook
According to Tan, some property developers have constructed low-rise buildings on industrial land to cater for big-box retailers, owing to the oversupply of shopping centres and shopoffices. "The Covid-19 pandemic has taught many retailers to survive on their own instead of depending on others. This encouraged the retailers to move out of enclosed shopping centres."
He adds that the outlook for big-box retailers is positive, especially with the lifting of Covid-19 restrictions. Still, he cautions: "Low-rise buildings fronting main roads are not easily available because of high land costs."
Says Lou, "Big-box retailers offer a different shopping experience, as they promote open spaces, outdoor and social activities in a retail setting. This shopping experience trend is on the rise and has been accelerated by the Covid-19 pandemic, where shoppers prefer large open spaces, the outdoors, lush greenery and scenic surroundings."
She also believes the outlook is positive for the concept but that it requires a lot of land to develop. 
"It would be something you would find on the outskirts of the city centre or in large suburban townships in Malaysia, where land is abundant and cheap, while acting as a catalyst to spur demand and growth for surrounding developments in the immediate vicinity."
Although not a common retail concept as yet, big-box retailers play a role in providing ample space and a wide variety of products, while offering a unique shopping experience.