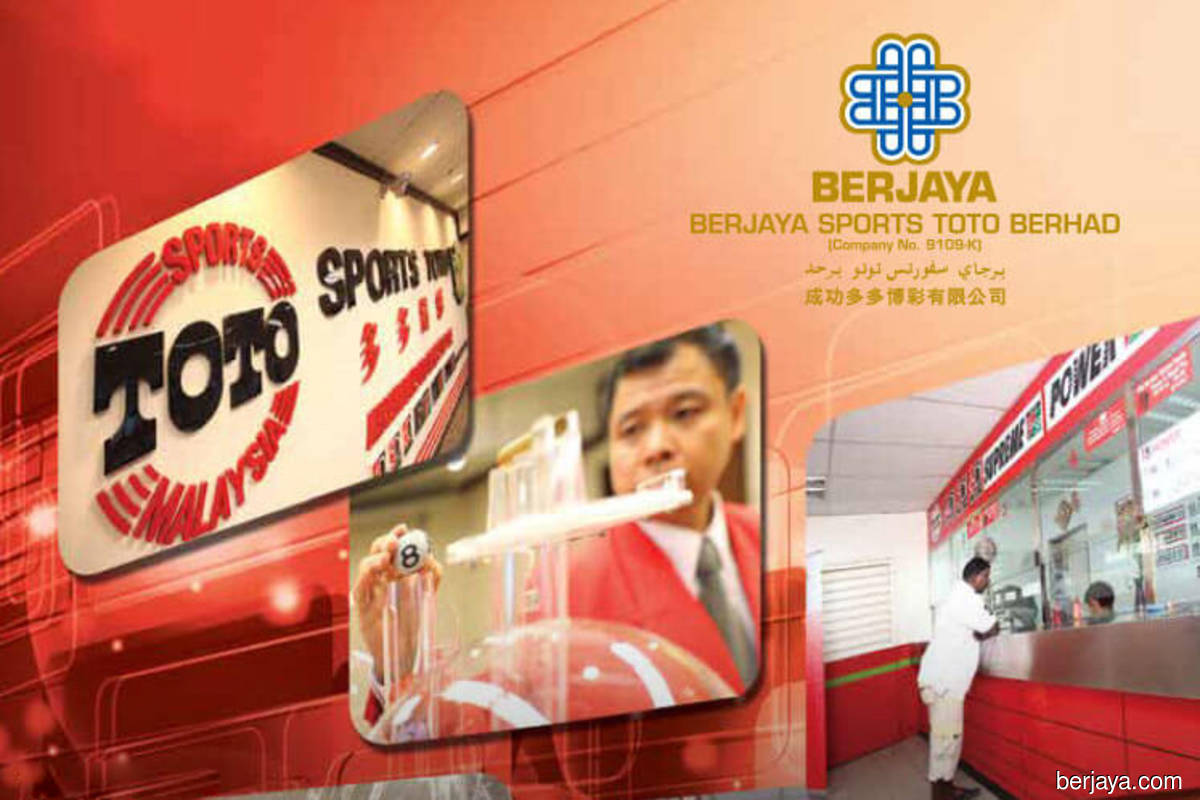 KUALA LUMPUR (Feb 23): Berjaya Sports Toto Bhd's net profit for the second quarter ended Dec 31, 2020 rose 5.04% to RM65.06 million, from RM61.94 million a year ago, underpinned by lower prize payout and operating expenses.
Revenue, however, fell 12.36% to RM1.23 billion, from RM1.41 billion previously, following a drop in the revenue reported by its principal subsidiary Sports Toto Malaysia, the group's filing with Bursa Malaysia showed.
Despite the drop in revenue, the group noted that its profit was on par with the previous year's corresponding quarter, mainly due to a lower percentage drop in Sports Toto's profit, compared to its drop in revenue, coupled with higher profit contributed by its UK luxury auto retailing business H.R. Owen Plc.
Sports Toto registered a decrease in revenue and pre-tax profit of 19.9% and 3.6% respectively for the second quarter.
The lower revenue generated was mainly due to a third wave of the Covid-19 pandemic from late September 2020 and persisted throughout the second quarter, leading to the implementation of various stages of movement control orders.
The drop in its pre-tax profit, in line with lower sales, was mitigated by the lower prize payout, as well as lower operating expenses, the group said.
Meanwhile, H.R. Owen registered a marginal increase in revenue of 0.8% to RM541.4 million from RM537.1 million a year earlier, while pre-tax profit rose to RM11.1 million from RM2.4 million.
The higher pre-tax profit was mainly attributed to lower operating expenses resulting from certain austerity measures undertaken by the company, coupled with support fee income received from franchises as well as certain business relief support from the UK government.
Berjaya Sports Toto proposed a second interim dividend of 2.5 sen, to be paid on April 23.
For the half year ended Dec 31, 2020, the group's net profit increased 3.12% to RM132.92 million, from RM128.89 million a year earlier. Its half year revenue, however, slipped 9.32% to RM2.58 billion, from RM2.84 billion.
The group said its group businesses had been disrupted by the re-imposition of various stages of MCOs.
However, it is cautiously optimistic that its businesses will gradually recover with the fairly resilient nature of the number forecast operator (NFO) business, as noted in the past economic crises and turbulent periods.
"The directors are also confident that it will continue to maintain its market share in the NFO business for the remaining quarters of the financial year ending 30 June 2021," it said.
Berjaya Sports Toto's shares were unchanged at RM2.10, valuing the group at RM2.81 billion.