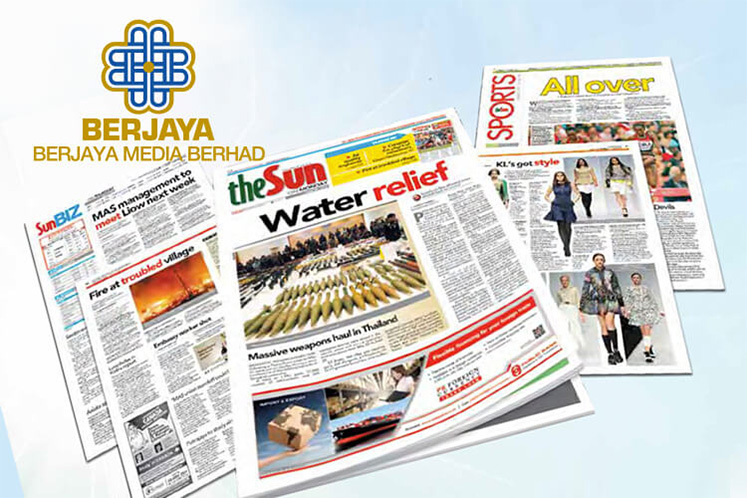 KUALA LUMPUR (Aug 1): Berjaya Media Bhd's external auditors have flagged the existence of material uncertainty in its financial statements for the fiscal year ended April 30, 2019 that may cast doubt on the group's ability to continue as a going concern.
In an exchange filing today, auditors Messrs Deloitte PLT pointed out that in Berjaya Media's financial year under review, the group and the company incurred net losses of RM17 million and RM6.39 million, respectively.
As at end-April, the group reported shareholders' deficit of RM235,000 and its current liabilities exceeded current assets by RM14.49 million, as a result of the losses incurred during the current and prior financial years.
It further said that the group's current liabilities arose mainly from trade and other payables of RM16.31 million and short-term borrowings of RM5.41 million.
The auditors also highlighted that the Practice Note 17 (PN17) company has until Dec 20 to submit its regularisation plan, subject to the company entering into a definitive agreement with its proposed white knight by Oct 20.
"These events or conditions indicate that a material uncertainty exists that may cast significant doubt on the group's and the company's ability to continue as a going concern," said Messrs Deloitte PLT.
Shares in Berjaya Media, the publisher of theSun newspaper, closed unchanged at 17 sen today for a market capitalisation of RM39.96 million.
Berjaya Media slipped into PN17 status in June 2017 as its shareholders' equity fell short of listing requirements.